Is 'The Sex Lives of College Girls' Star Pauline Chalamet Related to Timothée Chalamet?
With the debut of the hot new HBO Max series, The Sex Lives of College Girls, many fans are looking into the show's cast to learn what they can about their previous projects.
One of the show's shining stars is Pauline Chalamet, a young actor who has experience in Broadway as well as movies and television.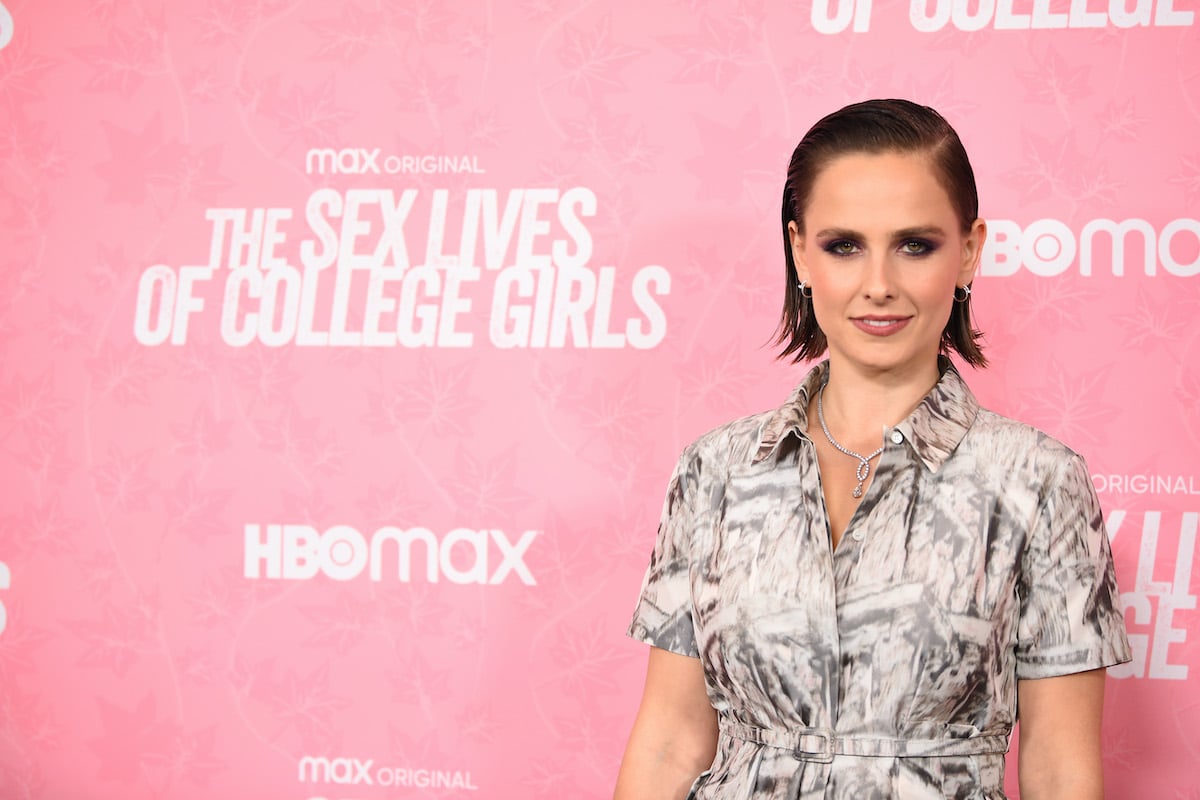 Due to her famous last name, many fans have taken to the internet to learn whether she is related to Timotheé Chalamet, the actor well known for blockbuster films like Dune and The King. 
How is Pauline Chalamet related to Timotheé Chalamet?
Pauline Chalamet was born in New York City in 1992. The oldest child of Nicole Flender and Marc Chalamet, Pauline Chalamet is the older sister of Timotheé Chalamet, according to IMDb.
There is a three-year age gap between the two, with Timotheé Chalamet being born in 1995.
Pauline Chalamet got her start in the entertainment business on stage, performing in a Broadway production of A Midsummer Night's Dream.
She went on to study ballet before going on to attend Bard College, graduating in 2014.
It was Chalamet's love for ballet and dance that led to her realization that she was born to be an actor.
As reported by PopSugar, Chalamet has talked about the moment when she realized her potential, admitting "I loved being on a stage but what I lacked was to speak."
By the early 2000s, Chalamet had broken into television, acting in small roles in TV shows like Royal Pains and One Life to Live.
She also launched a successful career appearing in French short films. 
Pauline Chalamet's biggest roles to date
While both Pauline and Timotheé Chalamet share a love for French culture, Pauline Chalamet has chosen to live primarily in Paris, France, while her brother is based in New York City.
Still, PopSugar noted in the report that Chalamet loves the fact that she grew up in New York City, admitting that growing up surrounded by artistic people made her feel "normal" for pursuing a career as an actor.
In 2019, Chalamet got her big movie breakthrough when she was cast in Judd Apatow's comedy The King of Staten Island.
For many viewers, Chalamet's role in The King of Staten Island was proof positive that she has what it takes to make it as a big-name actor – and just two years later, she landed the role that is really lighting up her career. 
Who does Pauline Chalamet play in 'The Sex Lives of College Girls'?
Pauline Chalamet is one of the stars of the brand-new HBO Max series The Sex Lives of College Girls.
In the series, which was created by Mindy Kaling, Chalamet plays Kimberly, a young woman who comes from Gilbert, Arizona, a small town that is known for being predominantly white.
At Essex College, Kimberly not only discovers a lot about herself but about the larger world, as she forges friendships and establishes a brand-new identity.
In a recent chat with Interview Magazine, Chalamet opened up about her character, revealing,
"I remember what it was like to arrive at college and feel out of place. Also, she's very scholarly. I wasn't like that in high school, but in college, something switched … But Kimberly and I are also different. She has this incredibly naive quality that she wears on her sleeve. She's wide-eyed and gets herself in a lot of very awkward situations."
While fans aren't sure if there will be a second season of The Sex Lives of College Girls, there's no doubt that fans would be thrilled to see more of Chalamet.