'The Simpsons': How Many Emmys Has the Show Won?
The Simpsons is an Emmy-winning animated sitcom on Fox. Since 1989 fans have been entertained by the humor from America's favorite dysfunctional yellow family. The cartoon has become a pop culture phenomenon and has racked up a few of TV's top honors.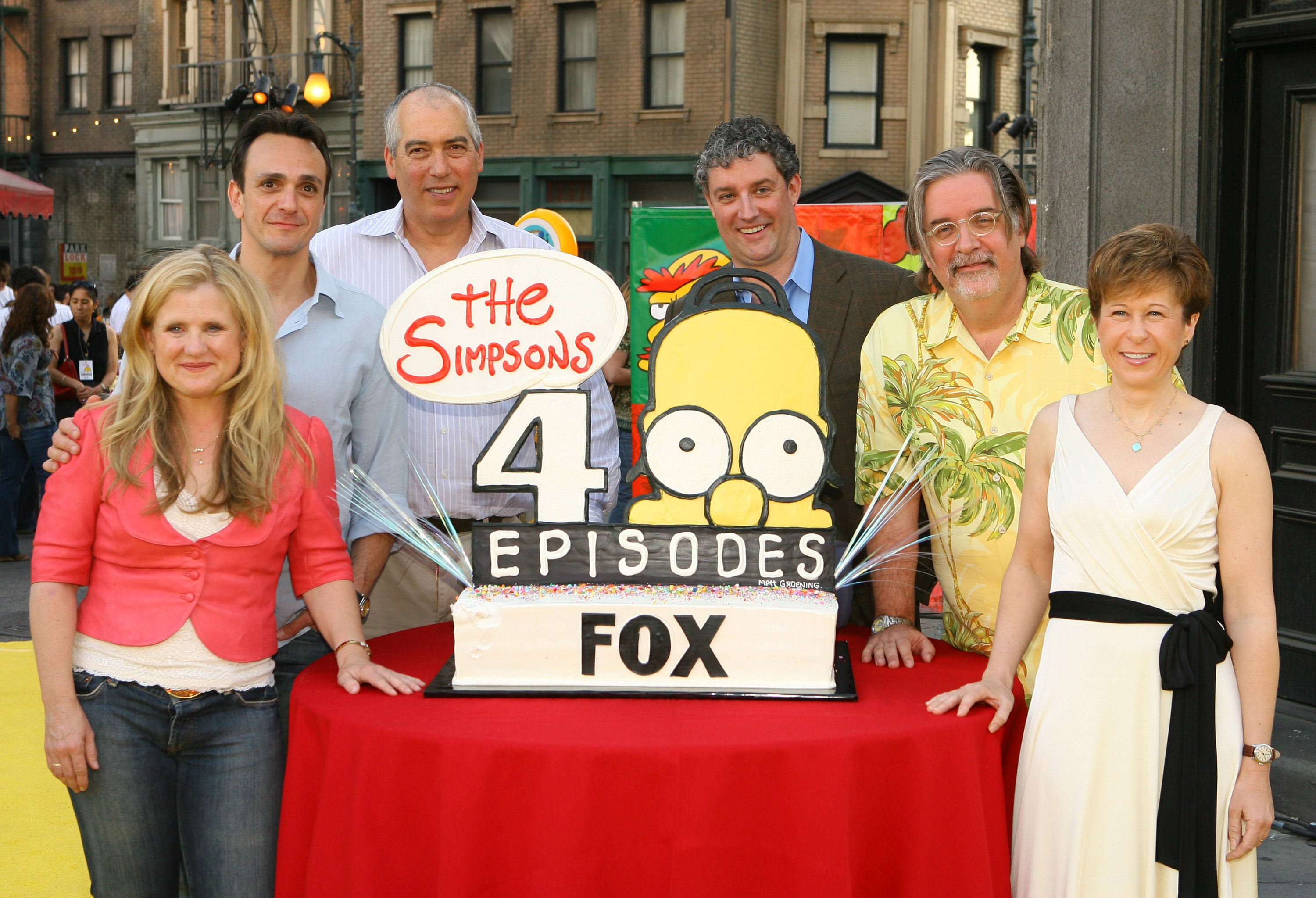 'The Simpsons' has 35 Emmy wins and 97 nominations
Matt Groening is the man behind Fox's famous animated sitcom. Groening and producer James L. Brooks came up with the idea of the cartoon as shorts for The Tracey Ullman Show. Fans loved the animated skits, and Fox decided to make a spinoff of the cartoon.
RELATED: 'The Simpsons': The 10 Best Episodes in the Show's History
The Simpsons premiered on December 17, 1989, and has earned its place in TV history. Aside from its popularity in pop culture, the show is also a hit with fans. The comedy has earned Emmy award nominations, including 97 Primetime Emmy nominations. According to Emmys.com, the show has won a total of 35 Emmys.
In 1990, the show felt its first rush of Emmy love with a win for Outstanding Animated Program. The Simpsons went on to win 10 more times in the category, with its most recent victory coming in 2019.
'The Simpsons' cast has won Emmys for their performances
The success of The Simpsons wouldn't be possible without its cast. Dan Castellaneta, Julie Kavner, Nancy Cartwright, and Yeardley Smith are the voices behind the Simpson family. The group has been significantly rewarded for their contributions to the series.
Castellaneta, who voices the dim-witted, food-loving patriarch Homer Simpson, has won four Emmys. Meanwhile, Kavner, Cartwright, and Smith have one win apiece.
Many of the show's supporting cast have earned the coveted gold statue. Harry Shearer won his first Emmy in 2014, while Hank Azaria has won four awards. The late Marcia Wallace won her first-ever Emmy in 1992 as the voice of Bart's teacher Edna Krabappel.
Aside from the main cast, many celebrity guest stars have won awards for their guest appearances. Frasier star Kelsey Grammer won an Emmy for portraying Sideshow Bob in 2006. Anne Hathaway won a 2010 Emmy for her guest role as Princess Penelope.
The show is going strong after 33 seasons
The Simpsons are bound to rack up more Emmy nods when the 2022 nominations are announced on July 12. While the show earned many awards and broke records in TV history, there's no slowing down. The show recently wrapped up its 33rd season, and Season 34 will start sometime this fall.
Although the sitcom's come under criticism for their lack of humor and creativity, it's the main staple of Fox's Sunday night lineup. As long as fans continue tuning in and Groening and the cast keep cranking out stories, The Simpsons are here to stay.
RELATED: 'The Simpsons' Creator Is 'Still Proud' of This Controversial Character