'The Social Network': Andrew Garfield Had an 'Altercation' at a Golden Globes Party Because He Was Still in Character
Many fans wonder: Do actors bring their work home with them? What is it like to get in and out of character? Andrew Garfield says he picks and chooses when to bring his work home with him. But he admittedly doesn't always make the right call. In a recent interview promoting his upcoming film The Eyes of Tammy Faye, Garfield revealed he stayed in character for a weekend while filming The Social Network. And it resulted in him having an "altercation" at a Golden Globes party.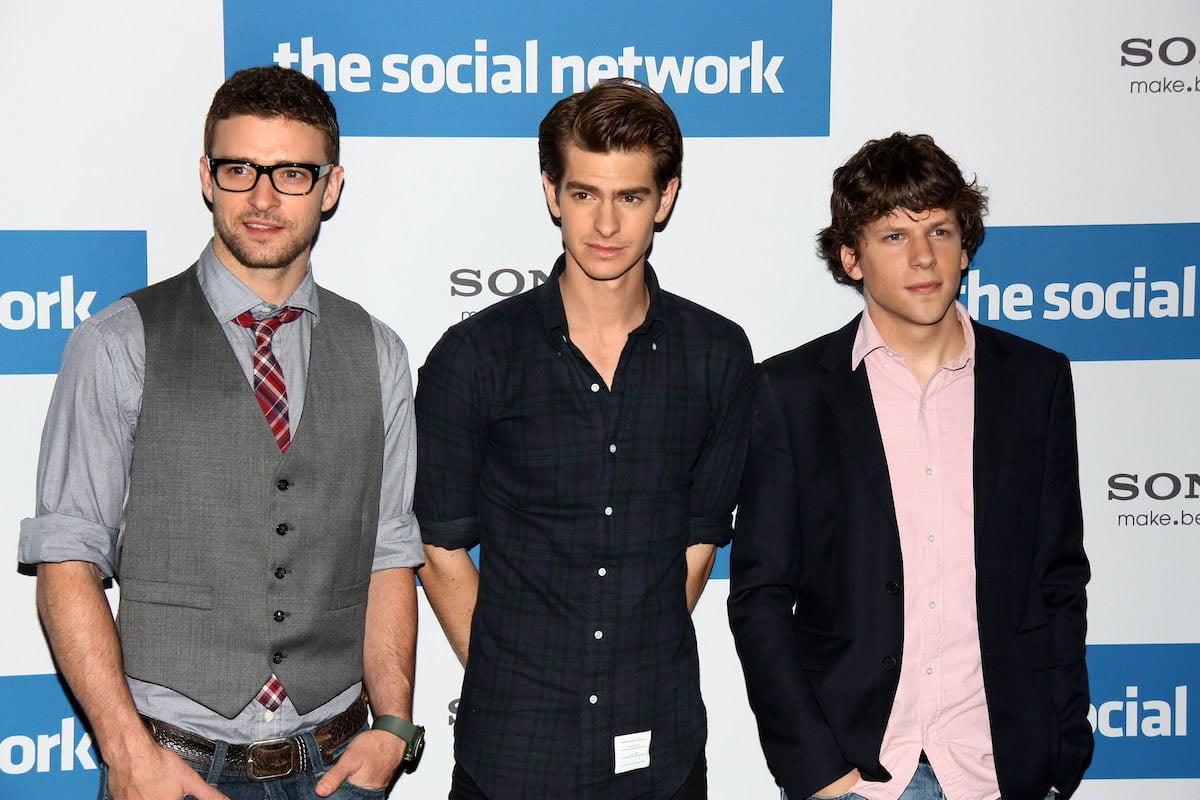 Andrew Garfield's 'The Social Network' experience was intense
Filming for The Social Network began in October 2009 in Cambridge, Massachussets. Garfield played Eduardo Saverin opposite Jesse Eisenberg's Mark Zuckerberg. Saverin and Zuckerberg were close friends in college when they created Facebook. The Social Network depicts the true story of how they went from collaborators and friends to Saverin suing Zuckerberg for millions.
The Social Network was directed by David Fincher with a screenplay from Aaron Sorkin. Fincher is known for making his actors film countless takes of scenes, making for an arduous filming process. In an interview with Collider, Garfield said Fincher's directing, while intense, brought strong acting out of The Social Network cast.
"One of the things I understand about why he does that amount of takes is that he's getting the actor so that the actor forgets they're being filmed," Garfield shared.
While Garfield enjoyed Fincher's directing style, he did admit it was exhausting. His "lawyer up" scene in The Social Network took 40 takes to film. Garfield said he felt like an athlete getting through a hard game on this day of filming. But one day when the cameras wrapped, Garfield chose to bring Eduardo home with him (metaphorically).
RELATED: 'Loki' Credits Scene Could Explain How Tobey Maguire and Andrew Garfield Return With 'Spider-Man: No Way Home'
Andrew Garfield attended a Golden Globes party while filming 'The Social Network'
Garfield told Collider about a scene he shared with Justin Timberlake, who played Sean Parker — the creator of Napster who eventually got involved in Facebook. Eduardo and Sean did not get along, both in real life and the film. One of the scenes depicting this animosity was filmed over several days with a weekend break in between.
This was when Garfield chose to stay in character outside of work. Meaning he stewed in the anger Eduardo had for Sean for several days. The Amazing Spider-Man actor happened to attend a Golden Globes party that same weekend. And he says it wasn't his best idea. He said:
"When I was doing The Social Network, we were shooting the scene where I come to Palo Alto and I'm covered and drenched in rain. Justin's character, Sean Parker, answers the door, and I'm very surprised to see him. I'm not all that happy to see him, and I come in, and me and Jesse have our tiff.

We got halfway through that scene on a Friday, and we hadn't done my coverage yet. And I had the weekend to stew, and I just decided to stay in it. That may not have been a good decision, because I went to a couple of… it was the Golden Globes that weekend or something. So I went to some pre-Golden Globe parties or something. I think I got into an altercation with a couple of people that I shouldn't have got into an altercation with. And I'm not going to name names, but it's for a private story sometime I'll tell you."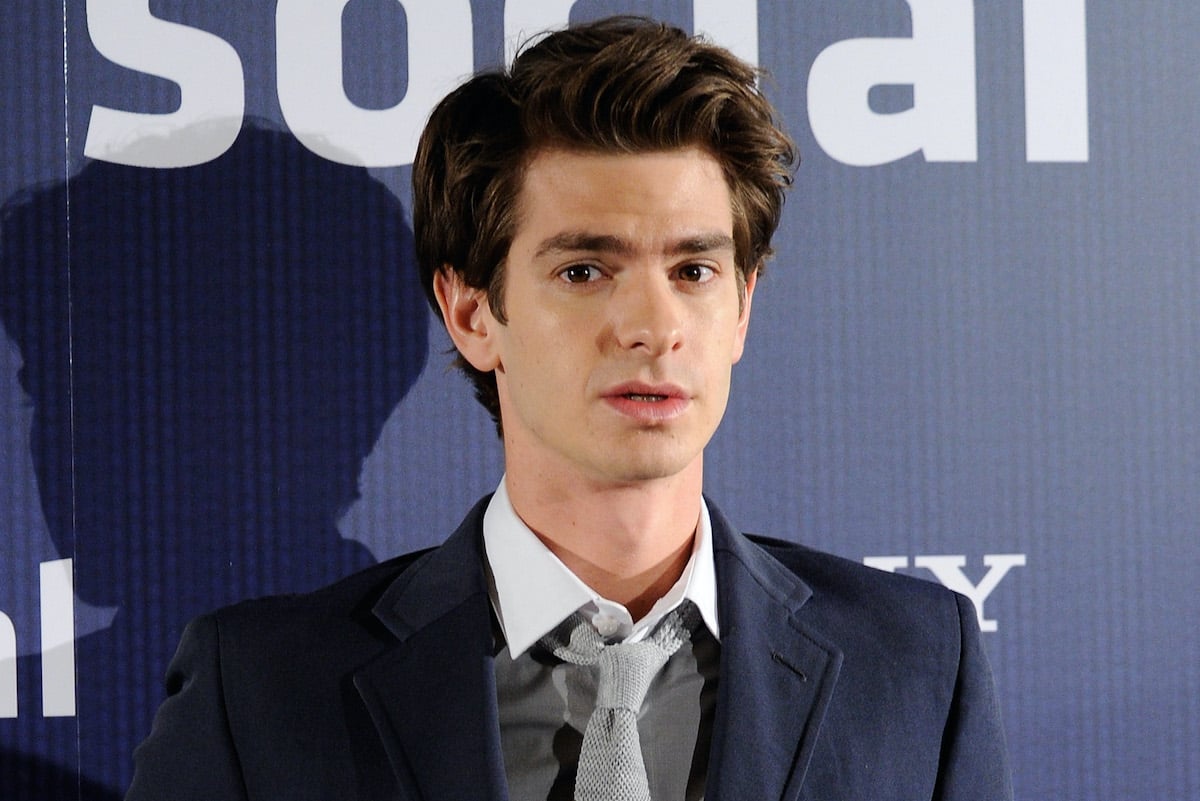 RELATED: Will Andrew Garfield Return as Spider-Man? He 'Recommends That You Chill' About the Rumors
What 'The Social Network' taught Andrew Garfield
Garfield learned to be more careful about mixing work feelings into his personal life after that.
"Sometimes it's useful to keep it with me, and other times, it's very important to leave it," he said.
The Social Network ended up getting eight Oscar nominations, three of which it won. Many fans believe Garfield was snubbed of a nomination for his performance. Despite the snub, his scenes in The Social Network remain some of the film's most memorable. In a BuzzFeed "Thirst Tweets" video, the actor joked about the legacy of his "lawyer up" line.
"I wish Andrew Garfield would whisper 'you better lawyer up, a**hole' in my ear," a fan tweet said.
"If I can't make money in other ways, I will charge people for me to whisper in their ear, 'You better lawyer up, a**hole,'" Garfield teased. "It's kind of a good side gig."
We'll keep an eye out for his Cameo account.