The Strangest Encounter Jerry Seinfeld Ever Had With a Fan Still Blows His Mind
Jerry Seinfeld is one of the world's most iconic comedians and the creator of the sitcom Seinfeld. Widely recognized as one of the greatest comedians of all time, Seinfeld is still active in the entertainment business, thirty years after he started. Seinfeld loves opening up to his fans, and a few years ago, he did a Q/A session on Reddit, where he revealed the strangest fan encounter that he's ever had — one that still bugs him more than twenty years after the encounter first took place.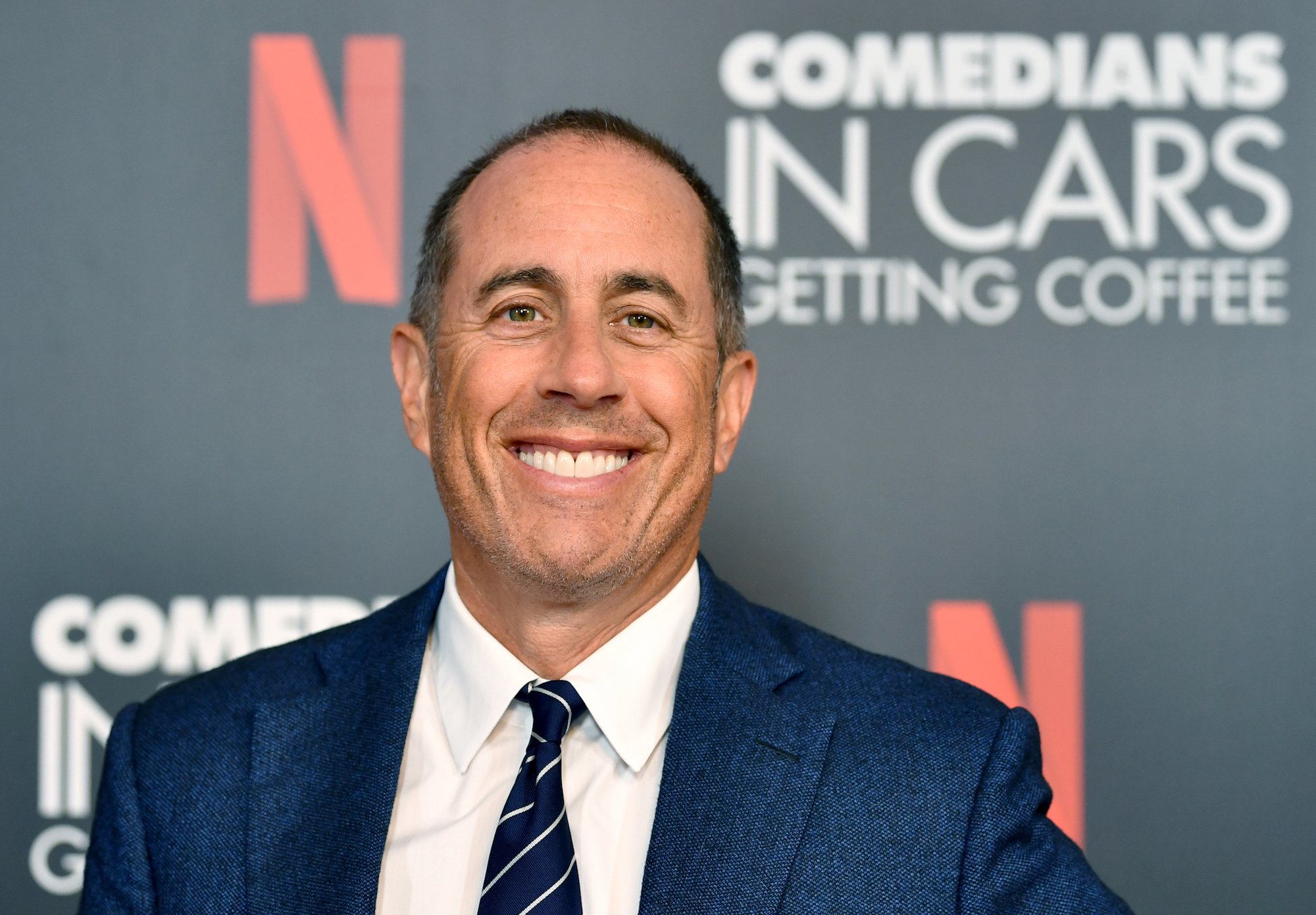 Jerry Seinfeld got his start in stand-up comedy
Jerry Seinfeld was born in New York City in 1954. Raised by artistic parents, Seinfeld graduated from college with a degree in communications and theater, according to IMDb. He showed a natural affinity for comedy and decided after his college graduation to pursue a career in stand-up comedy. Seinfeld began performing at open-mic nights around New York City, and it didn't take long before he began catching the eye of veteran performers like Rodney Dangerfield, who recognized his talent.
After some early appearances on late-night talk shows, Seinfeld began writing a show originally called The Seinfeld Chronicles, along with his friend Larry David. The series premiered on television in 1989, and renamed Seinfeld, it quickly became a bastion of pop culture and one of the most widely-watched shows on television. 
What is Jerry Seinfeld best known for?
Jerry Seinfeld continued to write and star in Seinfeld until the late nineties, by which time the show had won a slew of awards for writing and acting. Many fans might have assumed that Jerry Seinfeld would want a break from the relentless grind of show business – but the acclaimed creator and performer has remained active over the past several decades.
In addition to Seinfeld, Jerry Seinfeld is probably best known for his series Comedians in Cars Getting Coffee. The Netflix series features Seinfeld taking drives with friends of his, fellow celebs and comedians such as Sarah Jessica Parker, Jimmy Fallon, Ricky Gervais, and Mel Brooks. The series debuted in 2012 and has become hugely popular over the years, with the eleventh season hitting the streaming platform in 2019. Seinfeld is also a successful writer and recently debuted his first stand-up special in years on Netflix. 
Jerry Seinfeld's most bizarre fan encounter
Over the years, Jerry Seinfeld has accrued a massive fan base. Although he generally prefers to keep a low profile in his personal life, he does interact with fans regularly throughout the year, especially when filming special projects. A few years ago, Seinfeld opted to do a Reddit Q/A, answering fans' burning questions. One fan posed an interesting question to the star, asking Seinfeld about the most bizarre location that he has ever been recognized.
Seinfeld recounted a story about how, in the year 2000, he and a friend drove from Albuquerque to the Hamptons, stopping in a small town somewhere along their travels. He stated that he and his friend, Barry Marder, were walking along the street in the small town when they passed by one of the locals.
As Seinfeld described it: "there was a guy there, walking past us, and I was wearing a baseball cap and sunglasses, and the guy says as we walk by "Hey Jerry" and kept walking. And that, to this day, so blows my mind that not only was he NOT SURPRISED that I was in this town, population 115, but that I just walked by him, he recognized me, and he felt the need to say anything more than 'hi.' Not 'what the hell are you doing here.' I'm sure that guy is out there, somewhere. Probably on Reddit."
Clearly, the moment has remained with the iconic comedian, all those years later.