'The Suicide Squad' and 6 More Movies Coming to Theaters in August 2021
Summer movie season in a post-pandemic world isn't exactly back to business as usual. But as July 2021 proved, audiences are beginning to venture out to theaters. Marvel Studios' Black Widow became a box office hit, even with a simultaneous launch on Disney+ Premier Access. And in August 2021, another comic book movie aims to get fans excited to go to the movies. Here's what coming to theaters everywhere very soon.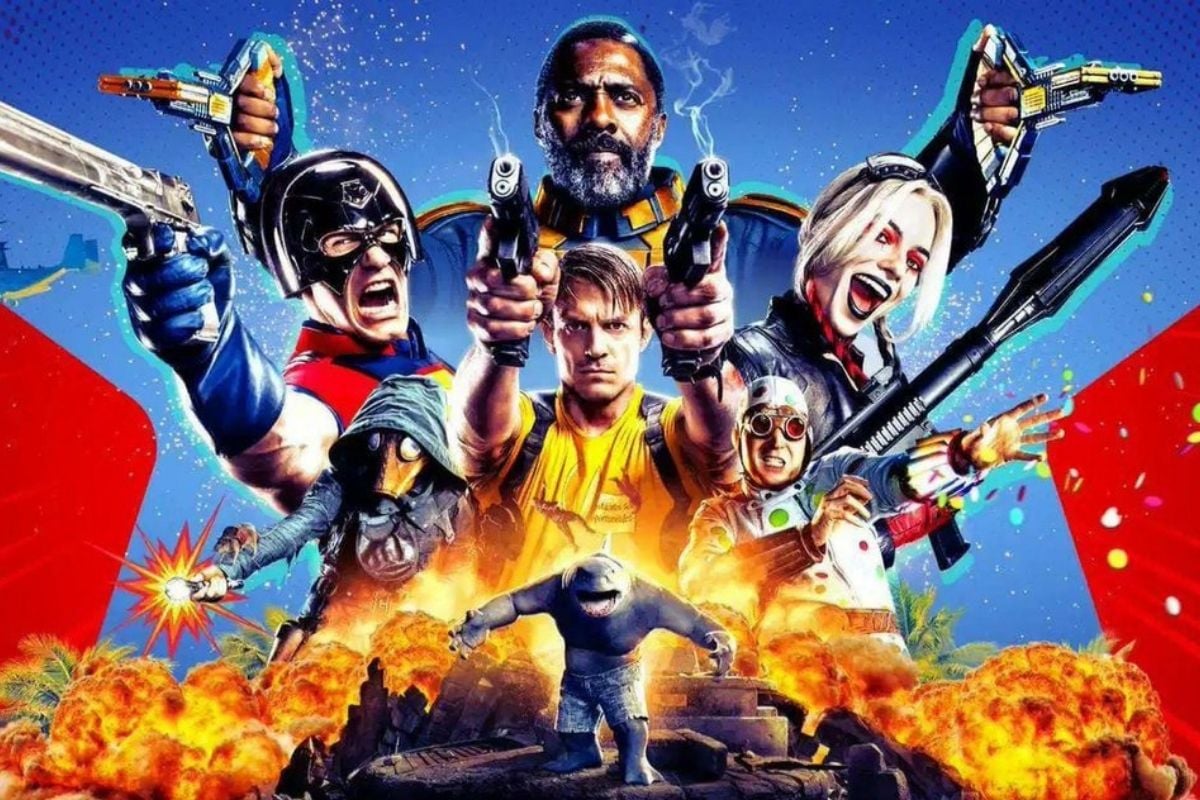 'The Suicide Squad' (August 6; also on HBO Max)
According to Box Office Mojo, 2016's Suicide Squad earned $747 million worldwide. So it's no surprise Warner Bros. moved on a follow-up. However, this film — also coming to HBO Max — promises to do something very different. Guardians of the Galaxy director James Gunn delivers an ultraviolent R-rated romp. Idris Elba, John Cena, and Sylvester Stallone join the cast, alongside holdovers like Margot Robbie and Viola Davis.
'Don't Breathe 2' (August 13)
Director Fede Álvarez's 2016 horror movie Don't Breathe was a standout due to his direction and Jane Levy's commanding lead performance. Both are gone for this sequel, which turns its attention to the mysterious blind man (Stephen Lang) from the first film. Years later, he has seemingly started over. When intruders invade his home once again, details from his dark past threaten to ruin everything he's worked so far to put behind him.
'Free Guy' (August 13)
Even the Marvel Cinematic Universe is talking about this sci-fi action comedy, which stars Ryan Reynolds as a non-playable video game character who becomes self-aware. Free Guy was originally set for a theatrical release in summer 2020, but now it's finally on its way. The film's distinctive premise should offer fans plenty of fun and thrills. Plus, it features perhaps the final screen appearance of the late Jeopardy! host Alex Trebek.
'Respect' (August 13)
Biopics can be hit and miss. But when the subject of your film is the legendary Queen of Soul Aretha Franklin and your star is Oscar winner Jennifer Hudson, the odds are certainly in your favor. Awards contender Respect chronicles Franklin's rise to fame in the 1960s and beyond. Director Liesl Tommy makes her feature debut with this movie, though she is the first woman of color nominated for the best directing Tony Award.
'Reminiscence' (August 20; also on HBO Max)
Of all the movie trailers currently making the rounds in theaters, Reminiscence is certainly one of the most intriguing. Hugh Jackman stars as a scientist who discovers a way to tap into one's memories. Rebecca Ferguson and Thandiwe Newton co-star in the sci-fi thriller, which marks the feature directorial debut for Westworld co-creator Lisa Joy. Like The Suicide Squad, it will also be available to stream on HBO Max.
'The Protégé' (August 20)
Over the years, Martin Campbell has delivered action classics such as The Mask of Zorro, Goldeneye, and Casino Royale. So The Protégé has a ton of potential, especially given its cast. Maggie Q plays an assassin determined to avenge her mentor's (Samuel L. Jackson) death. Michael Keaton and Robert Patrick co-star in the movie, which is Jackson's third big release of 2021. Could this be one of this year's sleeper hits? Perhaps.
'Candyman' (August 27)
Jordan Peel's name is closely tied to this movie. But while Peele produces and cowrote this sequel to the 1992 horror movie Candyman, Nia DaCosta (The Marvels) steps into the director's chair. Yahya Abdul-Mateen II (Watchmen, Aquaman) stars as a young artist who becomes fascinated with the urban myth of the Candyman. Naturally, he goes too far, and the notorious boogeyman's reign of terror threatens to start all over again.