'The Suicide Squad': This 4-Minute Scene Made James Gunn the 'Most Impressed' He's Ever Been With an Actor
The Suicide Squad doesn't come out until August, but it's DC's first big theater release since theaters' reopened this year following the start of the coronavirus (COVID-10) pandemic, so fans are gearing up for it big time. With that said, director and writer James Gunn is also hyping it up by gushing over how great …
The Suicide Squad doesn't come out until August, but it's DC's first big theater release since theaters' reopened this year following the start of the coronavirus (COVID-10) pandemic, so fans are gearing up for it big time. With that said, director and writer James Gunn is also hyping it up by gushing over how great Margot Robbie is as Harley Quinn. And not just slightly good as Harley Quinn, because we all know she was made for the role. But talking about the best of the best. 
James Gunn said Margot Robbie can do everything but sing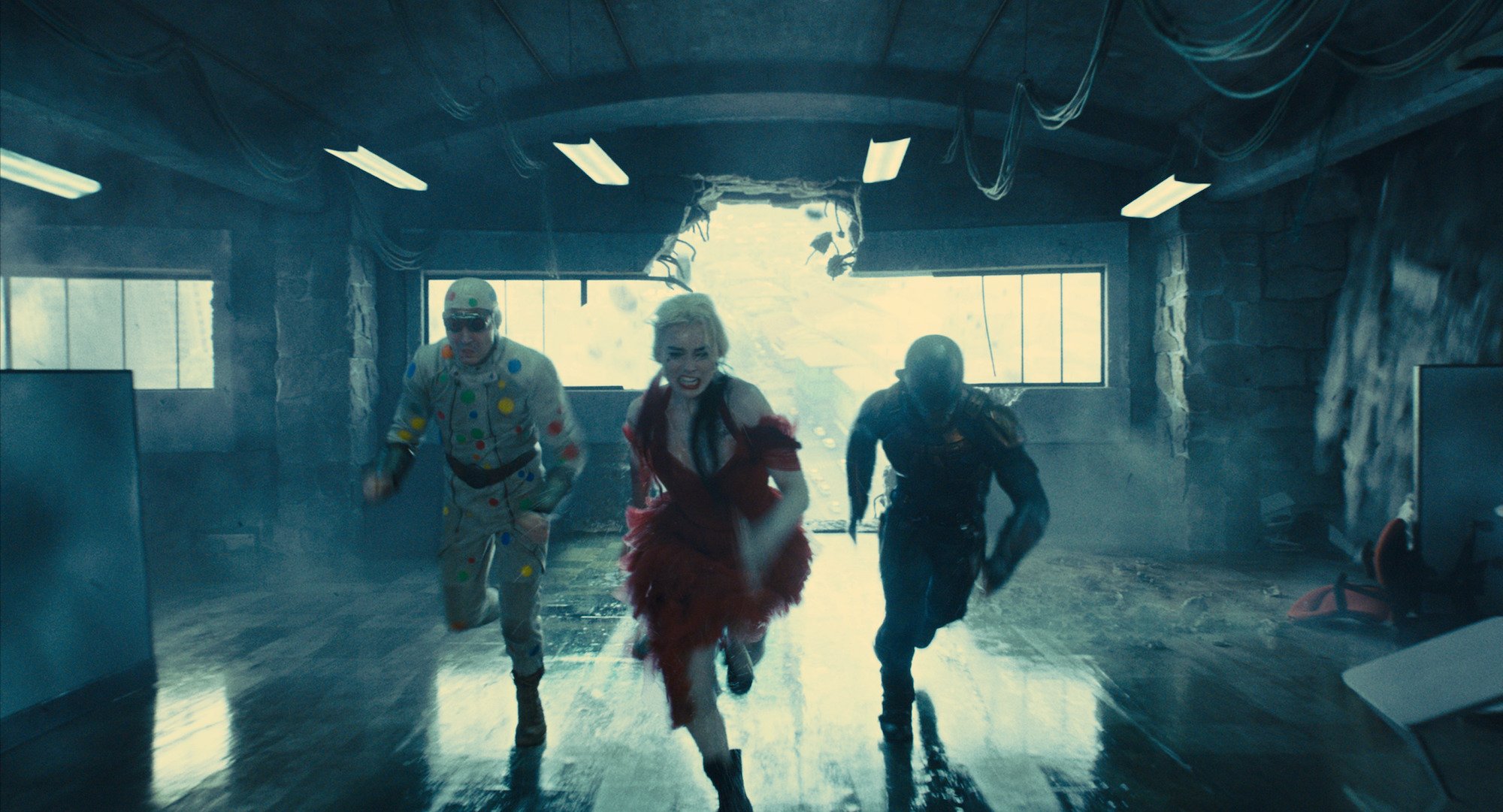 RELATED: David Ayer Compared 'Suicide Squad' to 'Deadpool,' Hopes for His Original Cut to Be Released Amid Success of The Snyder Cut
For The Associated Press's summer movie highlights' piece, published on May 19,  a bunch of directors for upcoming summer films shared some quotes about their projects. And for Gunn, he talked about Margot Robbie.
"She can do anything. Or I thought she could do anything. And then one day she had to sing and I said, 'OK, well you can do everything but one thing,'" Gunn joked. "But she's such a great actress. She embodies the character. She's able to do the comedy. She's able to do the drama."
Robbie came onto the DC scene as Harley Quinn in 2016's Suicide Squad — different than this The Suicide Squad — and captured the heard of many in this role. She went on to reprise her role as Harley Quinn in Birds of Prey and is taking it up a third time in this film. Her costume has changed three times, with this time matching a pretty comic book-accurate red and black suit akin to her New 52 run.
Harley Quinn is a former gymnast, and Robbie's athleticism helped create Gunn's favorite scene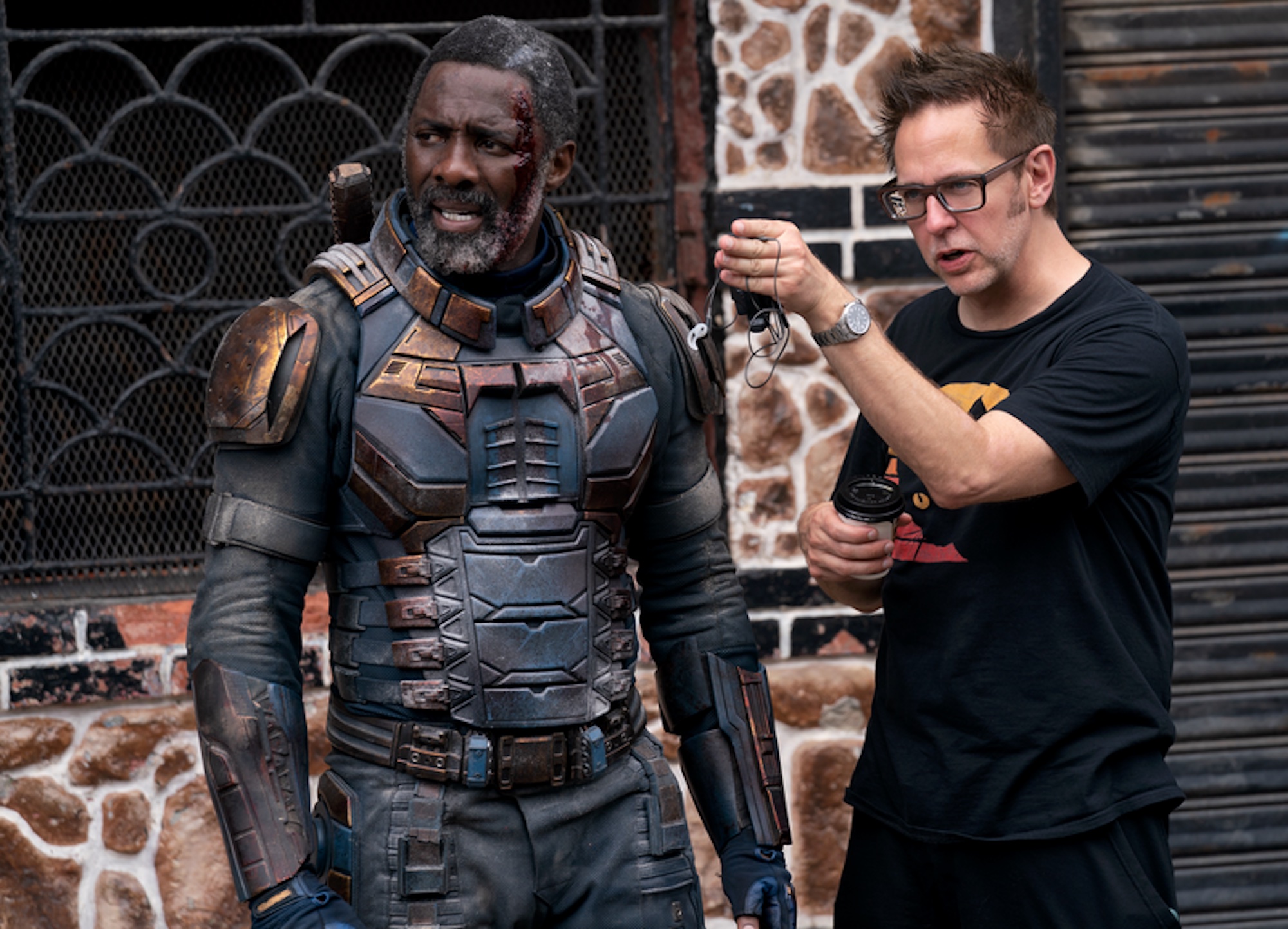 Gunn went into the movie knowing good she is with her athleticism and stunts (as much as they'll let her do) on the job and that's, of course, a big part of being Harley fricken Quinn. Before she was this antihero with a crazed persona, she was a gymnast as a girl. This lead to the "biggest" and most "favorite" action sequence he's ever done. 
"Physically, she is a pure athlete and is able to do these stunts in such a graceful, magnificent, beautiful way," he continued. "And so I wrote the biggest action scene I've ever done all around (Robbie's character) Harley, and it was so fun to create just on every level from working with the stunt guys all the way through to working with her. It's probably my favorite four minutes of film I've ever shot before."
Gunn also revealed he'd never been 'more impressed' with a performer
While on Twitter the same day, Gunn reiterated the truth to all this, and said that it was the best time he'd had on set, complimenting Robbie the whole way through.
"This is true. Not only the most fun I've ever had on set, and the most impressed I ever was with a performer, it's probably the coolest action sequence I've ever shot," he wrote.
On another note, a fan asked a fun question under it: do the actors know if they're going to get killed off before coming to work that day? Or does Gunn just "kill" them day of?
"Anyone who was getting killed in The Suicide Squad knew it upon getting the script or for new actors upon being offered the role," Gunn wrote.
RELATED: The 'Guardians of the Galaxy' Star James Gunn Says 'Could Never Be Replaced'