The Time William Shatner Insulted 'Star Trek' Fans on 'Saturday Night Live'
William Shatner is an iconic actor, known for his signature delivery and his longtime association with the character of James T. Kirk. He has appeared in everything from TV shows to films and is also a recognized singer and author. Shatner is still active in the business in his late eighties, working in commercials and television.
Although Shatner is best known for Star Trek, he hasn't always had positive things to say about the show — and once, appearing on an episode of Saturday Night Live, he notoriously slammed the fans that made the franchise so famous.  
William Shatner became famous on 'Star Trek'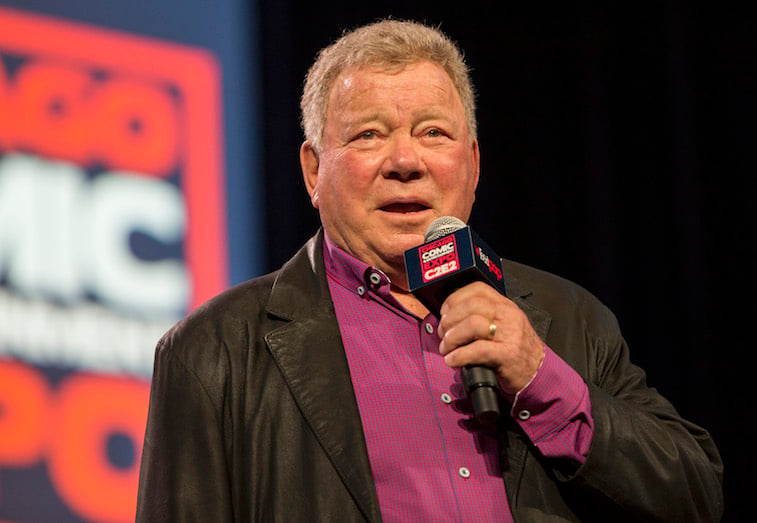 RELATED: 'Star Trek': Why William Shatner Doesn't Want to Play Captain Kirk Again
When William Shatner was cast on the TV show Star Trek in the mid-sixties, he was best known for minor roles in television shows like The Twilight Zone and Route 66. He was a successful working actor, but hardly a big star. However, all that changed in 1966, when he began playing Captain James T. Kirk in Star Trek. The combination of the futuristic sci-fi show and Shatner's deadpan delivery helped to make the show incredibly popular with fans and it quickly achieved cult status.
During his first run on Star Trek, Shatner appeared on the show from 1966 until 1969. After a hiatus and some time spent working on other projects, Shatner returned to the role of Kirk, providing his voice to the animated series. He also reprised the role of Kirk in several Star Trek live-action films, produced and released throughout the '70s and '80s.
The character of Kirk famously died onscreen in 1994, and even though Shatner has since tried to distance himself from the role, he will likely always be associated with the part of the iconic space commander. 
William Shatner once insulted 'Star Trek' fans
William Shatner has always had a complicated relationship with hardcore Star Trek fans. While he attended fan conventions in the seventies, signing autographs and meeting eager fans, he had several bad run-ins with overzealous fans around that time. He stopped attending conventions for a time, and rumors swirled that Shatner was feeling pretty done with his Star Trek experience.
In 1986, fans might have gotten a glimpse of Shatner's very real irritation with the fan circuit when he appeared in a Saturday Night Live sketch that mocked sci-fi fan conventions.
In the skit, Shatner plays a version of himself, giving a speech to a room packed with Trekkies. At the end of his speech, Shatner declares, "I've spoken to many of you, and some of you have traveled, you know, hundreds of miles to be here, I'd just like to say … get a life, will you, people?! I mean, for crying out loud, it's just a TV show!"
What is William Shatner's relationship with his fans these days?
RELATED: The Real Reason 'Star Trek' Is Still so Popular, According to William Shatner
The Saturday Night Live skit quickly became one of the most popular in the show's history, and Shatner was applauded for his hilarious performance. Ultimately, the sketch didn't seem to affect the love that fans had for him, although over the years, Shatner has maintained a rather testy relationship with the viewers who have kept him famous.
Shatner did ultimately return to the fan convention circuit and can be seen at book signings and various other public events from time to time.
Still, he is not open to many off-the-cuff fan interactions, and recently spent a great deal of time on Twitter explaining why he will never stop to sign autographs — no matter what the circumstances are.
Fans were none too happy with the notoriously cranky actor, but he remained steadfast. Regardless of how lovable Shatner may or may not be, the fact remains that he is a television icon, and at this point in his career, he has earned the right to do what he wants.