'The Umbrella Academy' Showrunner Teases How Long the Netflix Show Could Last
'The Umbrella Academy' showrunner Steve Blackman talks about his plan for the Netflix show.
The Umbrella Academy has a big and exciting universe. But how long will the Netflix show last? The showrunner answered that and talked about making changes to the adaptation.
'The Umbrella Academy' Season 3 probably won't be the last
Season 2 ended with the academy traveling back to 2019 to what looks like the Hargreeves mansion. But then they realize a portrait of Ben (Justin H. Min) is over the mantel instead of Number Five (Aidan Gallagher). Reginald Hargreeves (Colm Feore) then confronts them along with The Sparrow Academy. 
The Sparrow Academy has five people and a cube. They seem to be led by a darker version of Ben, and they're ready to fight our main characters.
The teaser for season 3 shows the two groups preparing to fight each other. The release date is Jun 22, 2022. But will their story end here? It's still fairly early in the show's run. Also, the show's showrunner hinted there is more story to tell. 
'The Umbrella Academy' showrunner answers how long the Netflix show will last
The series is an adaptation of a comic book series that's still in the works. But Steve Blackman said there is already a plan in place for the show's ending. Despite the graphic novels getting ten more volumes, the show won't last quite as long.
"I have an end in my mind," he told IGN. "Look, I'd love to say we have 10 seasons of this, but I don't have 10 seasons in my mind, I know where I'm going. I'd like another season for sure. From the very early start of this, I had an idea where I wanted the TV show to end and I would love to have another season to get close to that ending. I already know what I want the endgame to be."
That endgame will most likely be a mystery to fans until it airs. But the story surely has legs given all of the other special children that are out there and the ability of time travel. 
Gerard Way and Steve Blackman agreed to do different stories for the books and show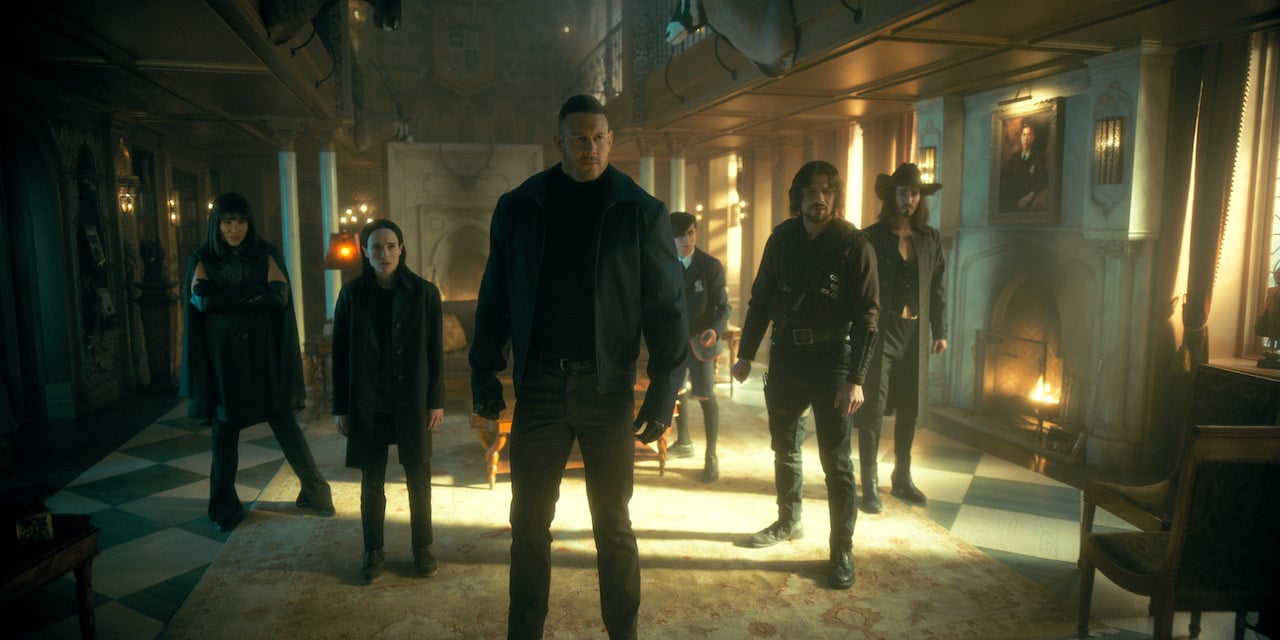 It's not surprising that the length of the two works is different since Blackman and graphic novel writer Gerard Way decided early on to handle the books and the show differently. "Early on, we realized there's a graphic novel story and then there's a television story and not all of it will be the same," Blackman told Polygon back in 2020. "But what's lovely about Gerard [Way] is he's very collaborative."
"I love finding moments and stories that reflect that graphic novel," he later explained. "But TV is a different beast and I have 10 hours to tell a story. And in a season of our show it's 10 days, so I can't do everything the graphic novel does."