'The Undoing': Why the Young Actor Playing Henry Fraser Looks So Familiar
HBO's new dramatic thriller, The Undoing, follows a well-off family as they find themselves trapped in a widespread disaster. Therapist Grace Fraser (Nicole Kidman) must come to terms with the possibility that her recently-disappeared husband (played by Hugh Grant) is responsible for an unimaginably heinous act. As for the primary family members at the center of the narrative, the show boasts quite the lineup.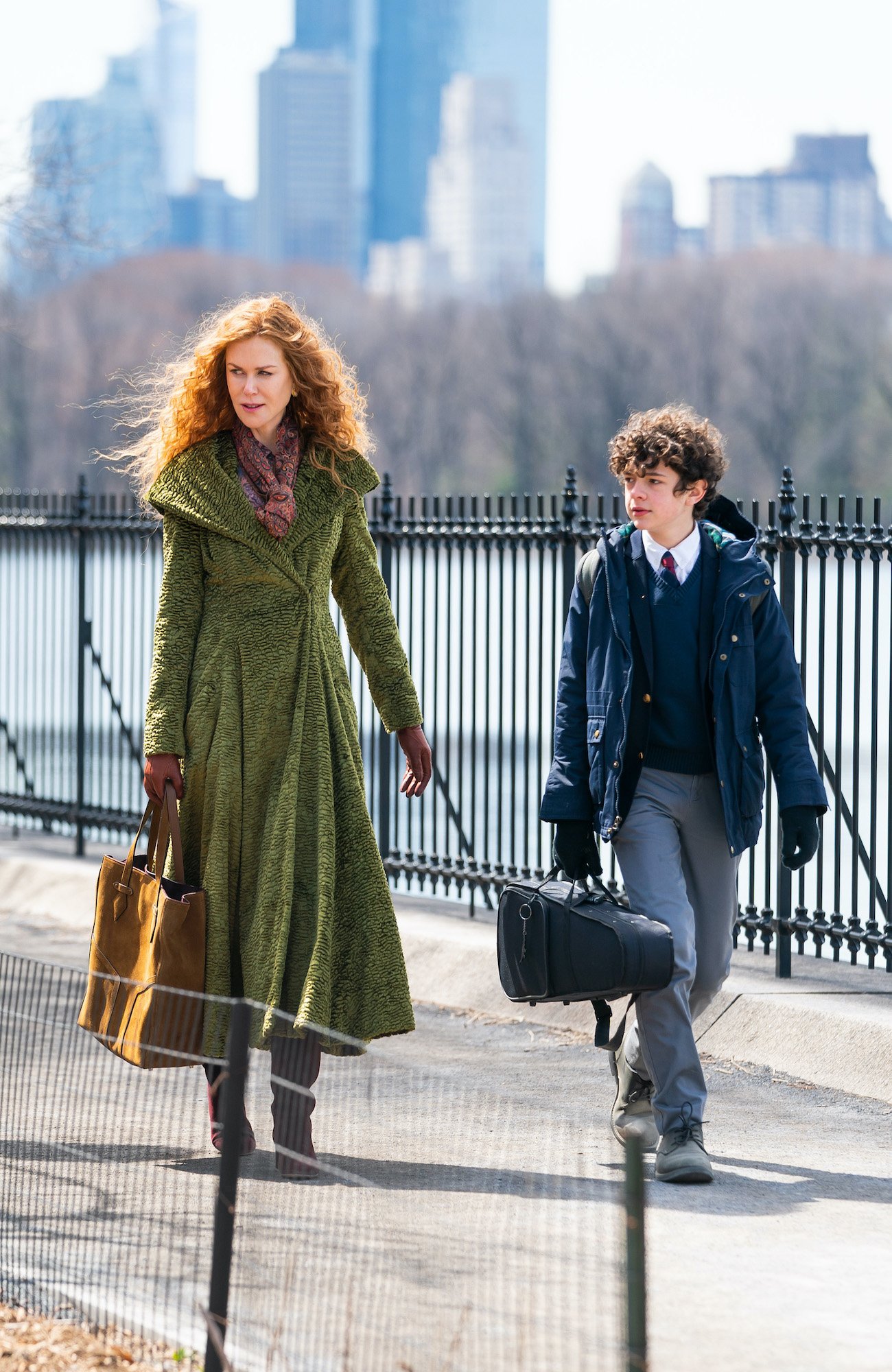 Nicole Kidman and Hugh Grant play the Frasers, while Donald Sutherland portrays Grace Fraser's mother. Noah Jupe is the actor behind the Frasers' son, Henry Fraser. Yet, why does he look so familiar? The actor has appeared in some major blockbusters in rather pivotal roles. He is climbing up the Hollywood ladder rather rapidly, as he has already worked alongside some of the biggest names in Tinseltown.
Noah Jupe starred in 'A Quiet Place'
Noah Jupe starred alongside John Krasinski and Emily Blunt in the 2018 horror/sci-fi film A Quiet Place. In the movie, he and his family must survive in silence to evade mysterious creatures that hunt by sound. 
Don't whisper. Don't let the floor creak. Don't the leaves by you rustle. At every moment, you are in danger. Noah Jupe plays one in a family of four (soon to be five). And, he rises to the occasion, capturing what it takes to play a child, struck by unimaginable terror. 
Jupe also played a supporting character (quite literally) in 2017's 'Wonder' 
In 2017's Wonder, Noah Jupe starred alongside Julia Roberts, Owen Wilson, and Jacob Tremblay. Tremblay plays Auggie: a boy born with facial differences, who has undergone multiple surgeries to see, hear, and breathe. His parents have kept him from mainstream school up to this point, yet, as the movie begins, he is readying to enter a local fifth grade.
Many kids at school pick on and tease Auggie for his appearance. Yet, Jupe's character, Jack Will — a kind-hearted boy who sees Auggie for the fun and outgoing kid he is — finds the best friend he's been looking for. 
2019's 'Honey Boy' also featured Noah Jupe in a primary role 
Honey Boy follows a young actor through his difficult childhood and young adult years, as he works to reconcile with his father and deal with his mental health. Jupe plays Otis — the actor at 12 years old. Lucas Hedges also portrays the main character, but at 22 years old. 
As for Shia LeBeouf, he portrays the actor's father — who isn't the best parent, to put it mildly. LaBeouf penned the screenplay while in rebab (as a form of therapy), as it recounts his real-life relationship with his father and his tumultuous childhood. 
Honorable Mentions
Ford v. Ferrari
Suburbicon
Holmes and Watson