'The Vampire Diaries' Had to 'Beg' to Have Nina Dobrev Play Katherine Pierce in Season 5
Katherine Pierce was one of The Vampire Diaries' fiercest villains. She had a knack for survival, which meant she was always coming back. But Katherine died in The Vampire Diaries Season 5. And series creator Julie Plec revealed the real reason why. As it turns out, Plec and The Vampire Diaries team had to "beg" The CW to let Nina Dobrev play Katherine again on the condition that she would be killed off.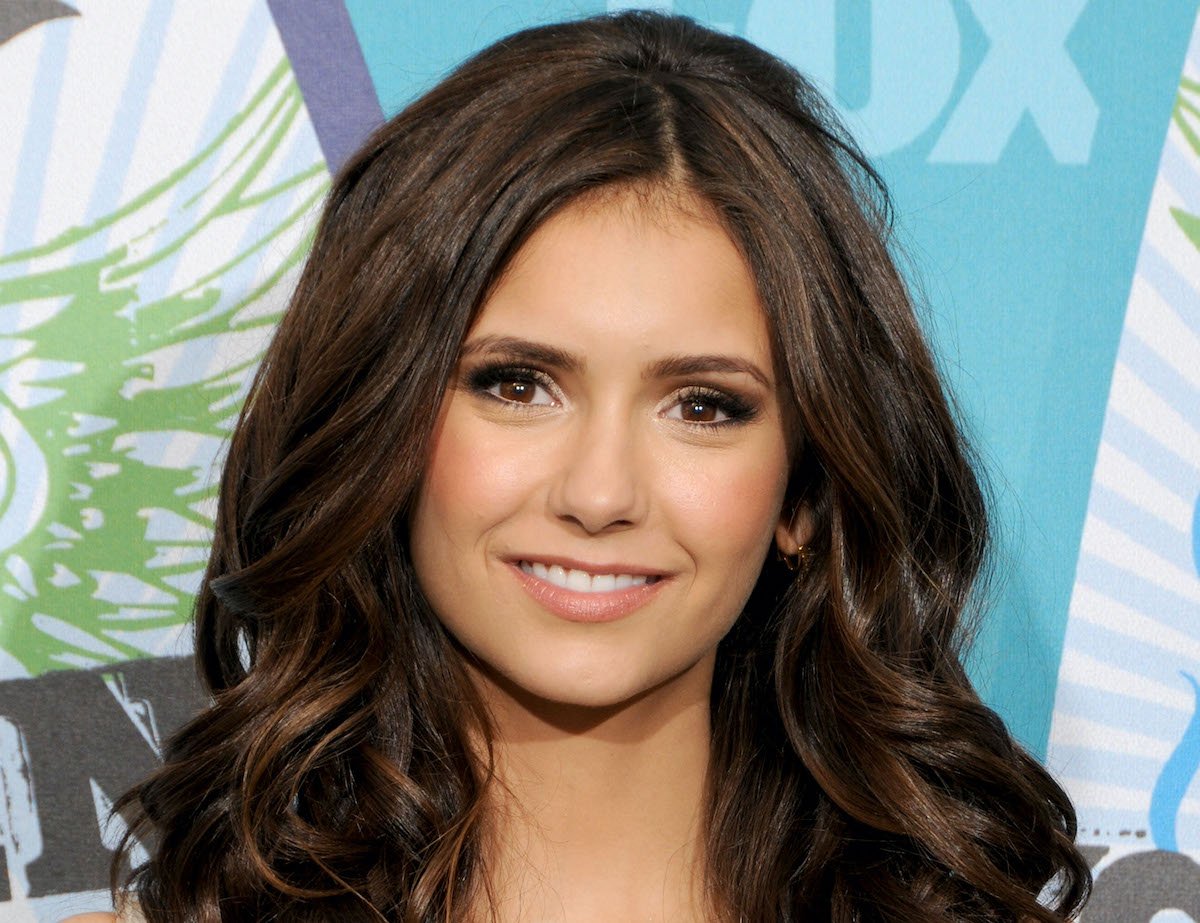 How does Katherine Pierce die?
When you think about it, Katherine was basically the Loki of The Vampire Diaries. She convinced countless people she was either trapped in the Mystic Falls vampire tomb or dead for years on end. And she was able to pass herself off as Elena Gilbert in front of Elena's friends.
The Vampire Diaries took its time explaining why Elena looked like Katherine. And it was because they were part of the Petrova doppelgänger line. It started with Amara, who was in love with Silas. The first doppelgänger after Amara was Tatia. (Dobrev played Tatia in The Originals Season 2 Episode 5.) Then came Katherine (née Katerina Petrova) and then Elena. Stefan Salvatore was also a Silas doppelgänger. Tom Avery was the other doppelgänger in that line.
Playing all of the doppelgängers certainly kept Dobrev and Paul Wesley busy. But Katherine had the most screen time out of any of them. And Dobrev has been open about how exhausting it was to take on both Elena and Katherine in season 2. When Katherine came back for season 5, it would be her last (at least until season 8). Stefan killed Katherine by stabbing her with the traveler knife in The Vampire Diaries Season 5 Episode 15, "Gone Girl."
RELATED: 'The Vampire Diaries': Why Elena and Stefan's Breakup Scene Angered Paul Wesley
The CW was 'protective' of Nina Dobrev's 'The Vampire Diaries' schedule
Plec desperately wanted to bring Katherine back in season 5 to be able to tell this doppelgänger story. But she said The CW wasn't keen on the idea at all. And it was because of how exhausting season 2 was for Dobrev.
"We had to basically beg the network to let us even write story for Katherine," Plec told EW's Binge: The Vampire Diaries. She continued:
"We had to negotiate for the right to let Nina play Katherine again because the season 2 Katherine [story] had really taken everything out of her, and the network was being very protective. [The network] and studio were being very protective and they were like, 'You can't do that anymore; you can't have Katherine.' I literally think we had to say we'll kill her in order to get permission to use her."
Ironically, promising to kill off Katherine opened the door to Dobrev playing even more doppelgängers. In the end, Plec said "the triplegänger made the whole thing worth it." Another compromise they made to make Dobrev's job easier was to have Katherine take over Elena's body for a few episodes. This meant Dobrev only had to play one character.
RELATED: 'The Vampire Diaries' Season 8: Bonnie Bennett Was Going to Marry This Character, Creator Says, and It's Not Enzo
Nina Dobrev played Katherine Pierce and Elena Gilbert again in 'The Vampire Diaries' Season 8
In another episode of EW's Binge podcast, Dobrev and Wesley spoke with Plec about their experiences on the show. And the Degrassi alum revealed how she balanced playing Elena and Katherine simultaneously. Plec pointed out that every Katherine and Elena scene had to be done twice, which doubled the work for Dobrev and her stand-in.
"It was really challenging but really fun," Dobrev said. "And like Julie mentioned, exhausting at times.
To keep her Katherine and Elena thoughts organized, Dobrev used multiple scripts. She said:
"I remember carrying around two separate scripts — one for each character — because I had to break down what Elena was going through in that episode and what her intentions were. And then having a separate script for what Katherine wanted out of every scene and circumstance."
Dobrev ended up leaving The Vampire Diaries at the end of season 6. But she returned in The Vampire Diaries Season 8 to play Elena and Katherine one last time.