'The Vampire Diaries' Creator Revealed Damon and Elena's True Ending After the Series Finale
Today, March 10, 2022, is the fifth anniversary of the series finale of The Vampire Diaries. The CW show lasted eight seasons and covered everything from epic love stories to heartbreaking deaths. And even years after The Vampire Diaries ended, fans are still talking about the show and their favorite couple — Damon and Elena. One of the show's creators, Julie Plec, even revealed what she believed happened to Damon and Elena following the final episode.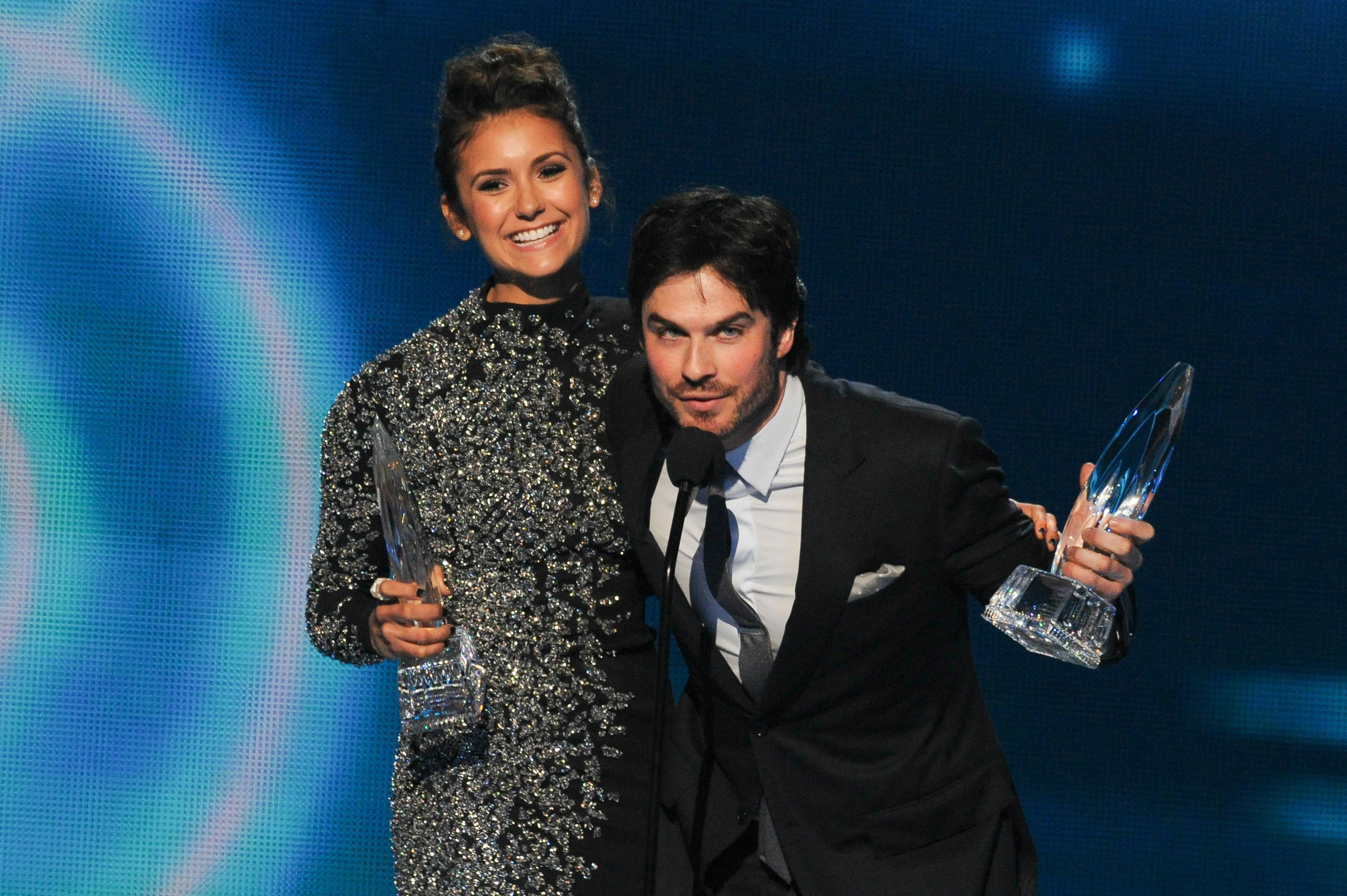 What happened to Damon and Elena in 'The Vampire Diaries' series finale?
Nina Dobrev left The Vampire Diaries following season 6. Kai trapped her character, Elena, in a sleeping spell. He also tied her life to Bonnie's, so Elena would only wake up following her friend's death. And fans wouldn't see Elena again until the final episode of the series.
Dobrev returned to play both Elena and Katherine Pierce in the series finale. Bonnie broke Kai's spell, which allowed Elena to wake up prematurely. She reunited with her boyfriend Damon, who was now human after Stefan gave him the cure and sacrificed his own life for his brother.
Elena narrated the final few minutes of The Vampire Diaries series finale and caught fans up on what happened next in her life. She became a doctor, and Damon and Elena eventually married and lived a happy life. Following their deaths, they both found peace in the afterlife. Elena reunited with her parents, Aunt Jenna, and Uncle John. And Damon saw Stefan again.
Julie Plec disclosed what she thinks Damon and Elena were up to during the missing years
Following the series finale of The Vampire Diaries, Julie Plec discussed the show's ending with Variety. And she revealed her version of what transpired between Damon and Elena after they married and before they died.
"I have a lot of different versions of what they had together over the decades," Plec shared. "Probably, for me, it's influenced by the enthusiasm of the fandom to want them to have gone to [their loft in] Tribeca and raised their children before they came home to Mystic Falls. So, somehow that's been embedded in my head, and maybe that's what they had."
So, in Plec's mind, Damon and Elena had kids following the series finale of The Vampire Diaries. Perhaps another spinoff is in store for The Vampire Diaries universe?
Julie Plec revealed what was cut from the series finale of 'The Vampire Diaries'
Julie Plec also revealed that producers had to cut some scenes from The Vampire Diaries series finale during her discussion with Variety.
"There were a couple of montage pieces of people walking and brooding, and that ended up on the cutting room floor," the co-creator said. "The farewell scene at the cemetery had each individual character laying down an item in memory of Stefan. Matt laid down his vervain bracelet, Elena laid down her necklace. You can see them all there in that last shot on the stump. But we had a much longer goodbye montage that went away."
Plec added, "A lot of painful cuts, but nothing that takes away from the overall completion of the story."
The series finale of The Vampire Diaries is available to stream on Netflix.
RELATED: 'The Vampire Diaries': Nina Dobrev's Exit Was Leaked Before the Actor Made Her Announcement, But 'It Was a Blessing in Disguise'