'The Vampire Diaries' Books Had a Damon and Bonnie Romance — Julie Plec Explains Why It Didn't Happen in the Show
The Vampire Diaries' Bonnie Bennett did not like Damon Salvatore. And in season 1, Kat Graham and Ian Somerhalder didn't like each other much either. But as the show went on, Damon and Bonnie's relationship evolved into something stronger, and Graham and Somerhalder became best friends. In The Vampire Diaries books, Damon and Bonnie's relationship actually becomes romantic. But that didn't happen in The CW show. Series creator Julie Plec revealed why they decided to change that book detail in a recent interview.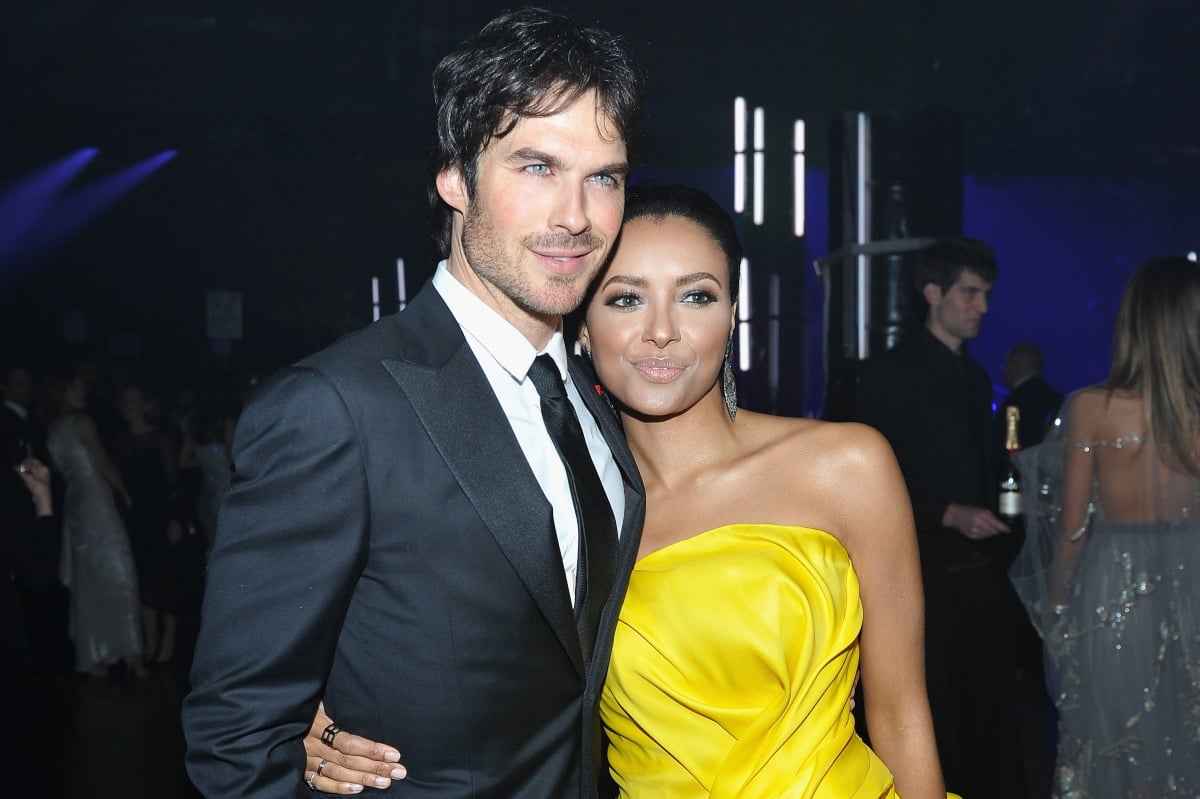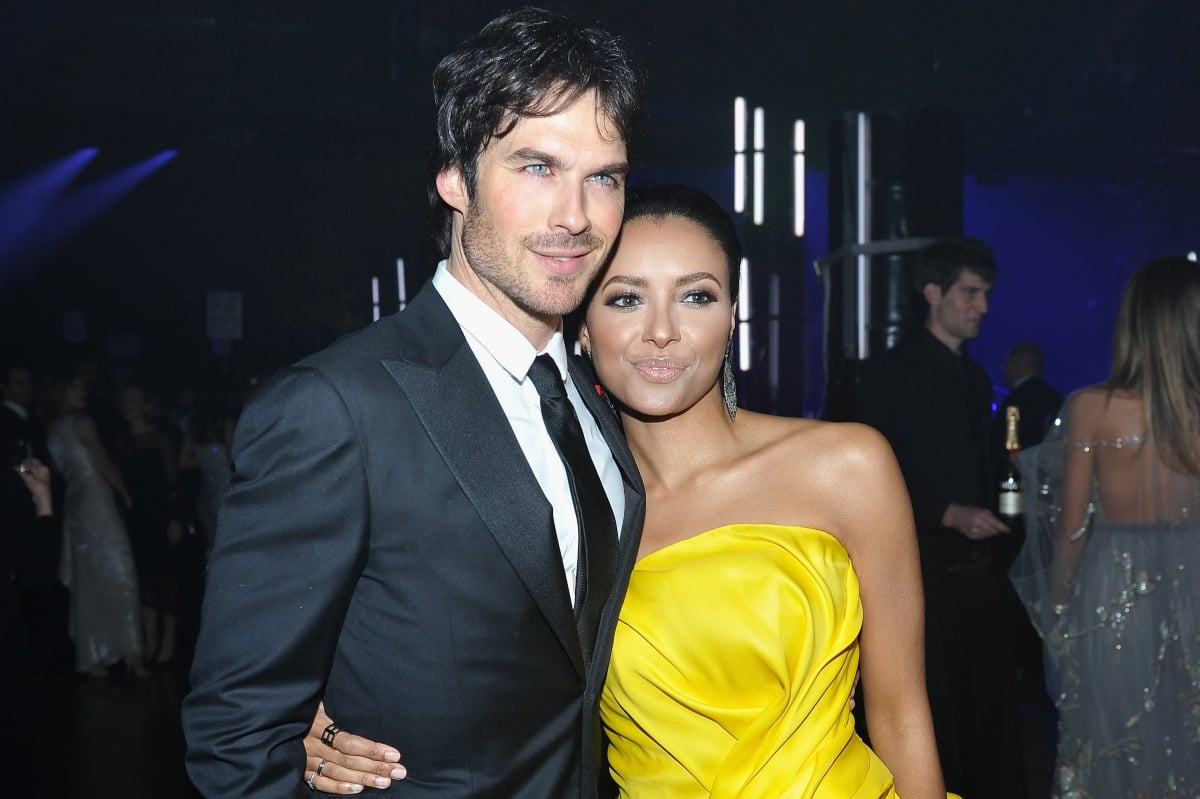 Does Damon love Bonnie in the books?
Yes, it's true. Damon and Bonnie had feelings for each other in the books. There are moments describing an intense connection between the two, many of them sexual. This is one excerpt from The Return: Nightfall makes that clear:
"And then the swelling thing burst. There was to Damon, a palpable if not audible crack as the stone encasing his soul burst open and a great piece fell away. With something inside him singing, he clutched Bonnie to him, feeling the wet towel through his raw silk shirt, and feeling Bonnie's slight body under the towel. Definitely a maiden, and not a child, he thought dizzily, whatever the writing on that infamous scrap of pink nylon had claimed.He clutched at her as if he needed her for blood, as if they were in hurricane-tossed seas and to let go of her would be to lose her."
Despite the clear source material for Bamon, The Vampire Diaries show took their relationship in a different direction.
Damon and Bonnie's relationship in 'The Vampire Diaries' was a nod to the books
For starters, they started Damon and Bonnie out by making them hate each other. This never happened in the books. Damon thought Bonnie was immature and preferred Elena Gilbert, but he always felt that connection to her.
The Vampire Diaries Season 5 allowed the space for Damon and Bonnie's relationship to evolve. They ended up trapped in the 1994 Prison World together. And it was this experience that made them closer. And from that point on, both Bonnie and Damon considered the other to be their best friend.
Speaking on the EW's Binge Podcast: The Vampire Diaries, Plec said The Vampire Diaries team never thought a Bamon romance made sense. However, they made their friendship blossom to acknowledge the plot of the books in their own way. She said:
"Bonnie and Damon had a thing in the books we had sort of always said, 'We don't buy a romantic connection between Bonnie and Damon because Damon's just done too many terrible things and Bonnie just has more integrity than that.' But we wanted to service that relationship in the canon a little bit."
Bonnie's ending in 'The Vampire Diaries' was going to be much different
After Nina Dobrev left The Vampire Diaries after season 6, fans thought that would be the perfect time to make Bamon happen. But their relationship stayed platonic. Bonnie fell deeply in love with Enzo, which no one really saw coming except for Plec. And Damon eventually got Elena back after Bonnie broke the spell keeping their lives tied.
In another episode of Entertainment Weekly's podcast, Plec said she had another big love planned for Bonnie after Enzo's death: Matt Donovan. Yup, Bonnie and Matt were going to get married. And the plan was to reveal their relationship in The Vampire Diaries series finale via flash-forward. Plec said:
"I held onto that in my head until we were breaking the series finale and broke an entire version of the series finale that had that, that Bonnie found her happiness with Matt Donovan and they had everything they'd ever wanted, a family, a human family, and beautiful Bennett-Donovan children running around. And then we decided not to go into actual flash-forwards in the future. We jumped into peace instead."
Bonnie and Matt may seem out of left field, but Plec had been shipping them since season 3 episode 5 when Bonnie saved Matt's life. Honestly, we don't know which ship would have been more shocking to see on screen.