'The Vampire Diaries': Elena, Stefan, Damon Love Triangle Was Going to Come Back in Final Season, Julie Plec Says
'The Vampire Diaries' was going to bring back the addictive Elena, Stefan, Damon love triangle before the series ended in March 2017. Julie Plec revealed why that never happened in a recent interview.
Brace yourselves, Stelena stans. This one might hurt. Elena and Stefan getting back together was almost a sure thing in The Vampire Diaries. Creator Julie Plec revealed they intended to bring back the Elena, Stefan, Damon love triangle before the series ended in 2017. Nina Dobrev's exit after season 6 changed everything. But she did briefly return for the series finale. In a recent interview, Plec revealed why the show's most famous love triangle didn't make a comeback in The Vampire Diaries Season 8, even though Dobrev did return.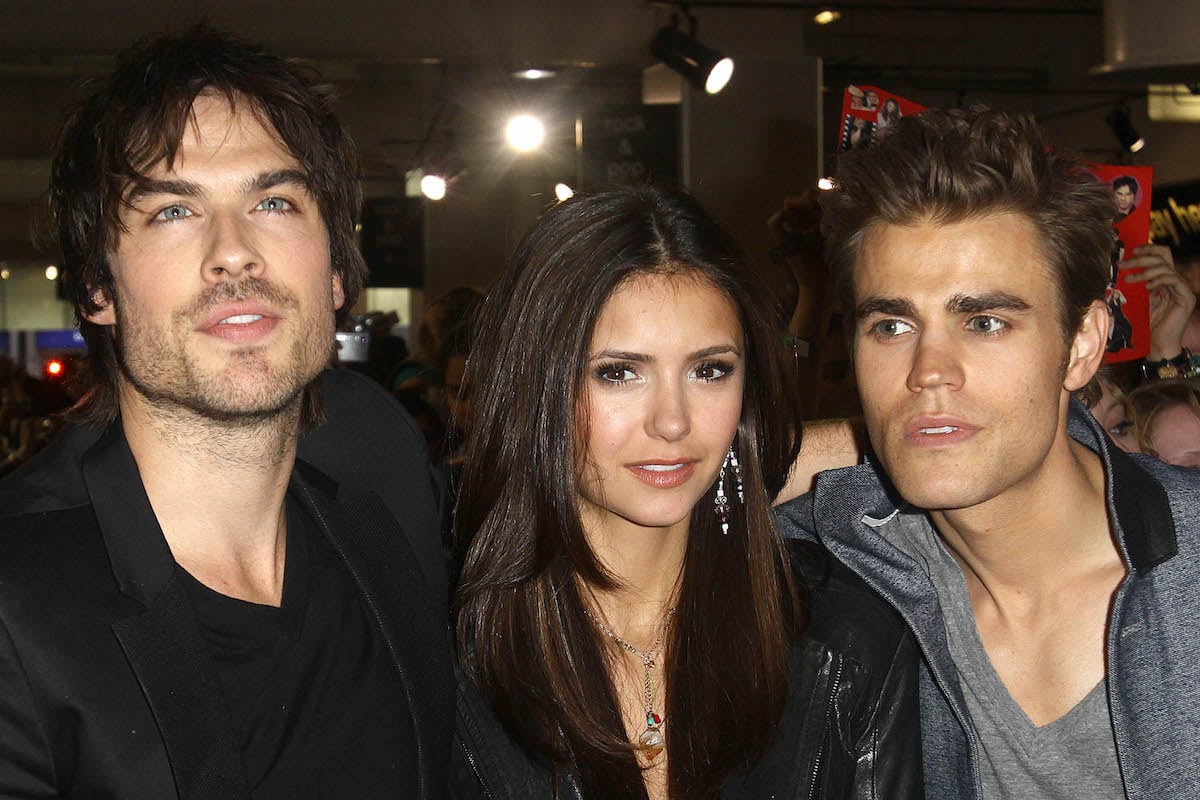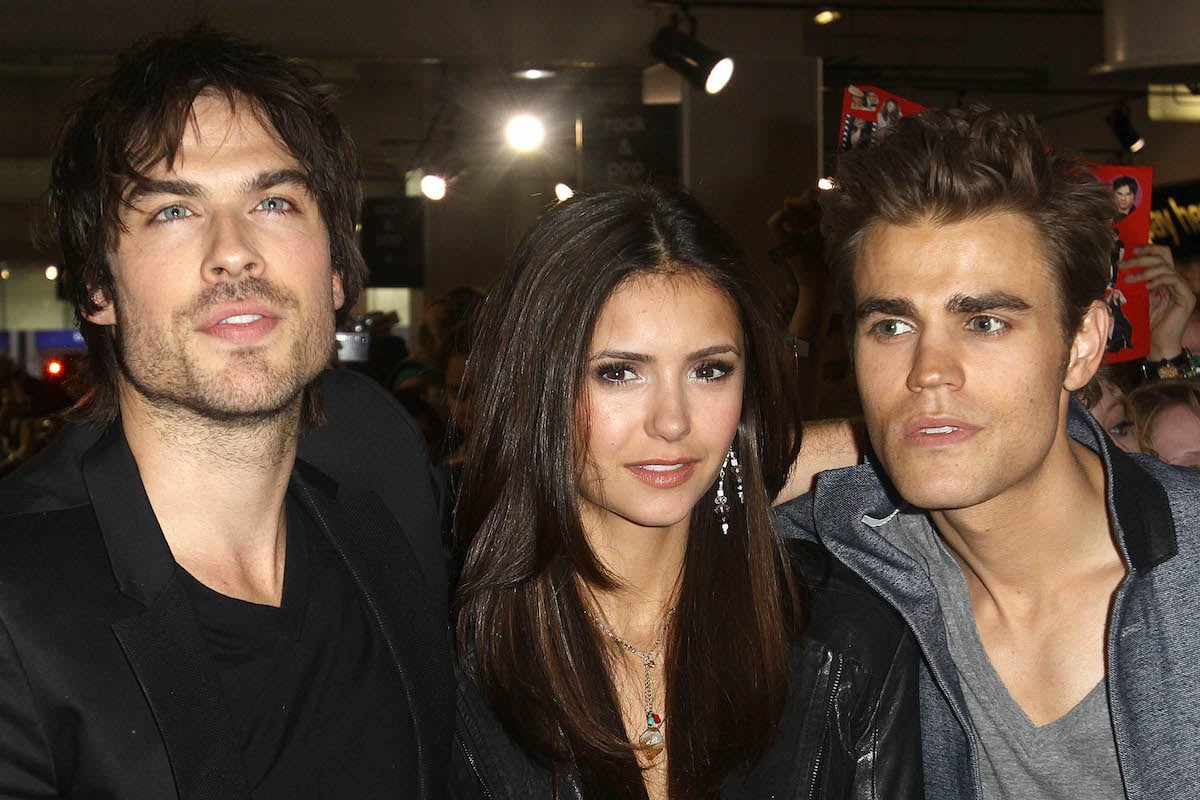 Do Stefan and Elena end up together in the end of 'The Vampire Diaries'?
Elena Gilbert and Stefan Salvatore's relationship was the foundation of The Vampire Diaries. But Damon Salvatore's love for Elena and Katherine Pierce's love for Stefan caused a lot of drama down the road. The Vampire Diaries' Elena, Stefan, and Damon love triangle ended up being one of the best parts of the show (and one of the best love triangles on TV). Despite Damon and Elena's thrilling romance, the original plan was for Elena and Stefan to get back together by the end of the series.
In the last installment of Entertainment Weekly's EW Binge: The Vampire Diaries podcast, Plec spilled the Elena and Stefan tea.
"I thought that by the time we came back to the end of the series, whenever it was, that Elena would've found her way back to Stefan and Damon would've found a different path," she said.
That didn't happen. Instead, The Vampire Diaries series finale reunited Damon and Elena, and Stefan died saving everyone. The original ending of The Vampire Diaries hasn't been much of a secret. Plec revealed in 2017 they had a solid ending planned since season 2. And then, Nina Dobrev leaving the show after season 6 forced them to change it.
Nina Dobrev's season 6 exit changed the plan for reprising the Elena, Stefan, Damon love triangle
Plec told Entertainment Weekly after The Vampire Diaries series finale in March 2017 Damon and Stefan were going to die to give Elena a chance at a human life. And their ghosts would watch over her from the Other Side. But there was going to be a lot more romantic drama before that. Plec said:
"If Nina had never left, I would've loved to have been able to see if Stefan and Elena could've found their way back to each other. I don't know if they could have, but had that departure not been a part of it, the long game would've been to see if we could bring the love triangle back around before the series ended and really leave a choice. But her departure sealed the romantic contract between Damon and Elena.

In that moment, to me, the show ceased to be about a love triangle and became a show about the power of these brothers and their love for each other. And so there was no way in hell I was killing both of them and leaving neither of them with the happy ending. It just was never going to happen."
In the Binge podcast episode, Plec circled back on this original ending. She said Dobrev's unexpected exit barred them from bringing the love triangle back and getting Elena and Stefan back together. Instead, the series refocused on Damon and Stefan's relationship. Plec said:
"When Nina left, it felt like the show can't be as much about protecting Elena's happiness, although that's important to us, but we want to protect the bothers' happiness, we want them to get something out of this. Then it shifted to: We can't kill both of them for her because that feels somehow like nobody got what they wanted. Let's find a different way to give one of these brothers the happiness that they need and the other brother the closure that they need."
Ian Somerhalder and Paul Wesley fought over who would die in 'The Vampire Diaries' ending
Dobrev leaving Elena behind in season 6 changed what the cast members envisioned for The Vampire Diaries ending as well. In an interview with Access, Ian Somerhalder and Paul Wesley said they wanted the original ending where Damon and Stefan died together. They fought over who would die when they realized the Salvatore brothers dying together was no longer an option. And Damon was going to die in the series finale at first, according to Plec and writer Brett Matthews.
"We went back and forth in the writers' room all season long," Plec said. "We finally landed on: We're killing Damon. That's the right thing to do. He is the one with the consequence to pay. Stefan was morally a bit stronger of a character."
Matthews said they were going to have Damon compel the newly human Stefan to let him die. But they realized Stefan dying and Damon living made more narrative sense.
"It felt like dying for Stefan freed him from a lot of weight," Plec said, "whereas it felt like living for Damon freed him to go and be the man that he was always supposed to be."
In the end, Damon and Elena ended up together. Stefan and Caroline ended up together. And in Plec's mind, Bonnie and Matt Donovan ended up married later in life. Fans just didn't get to see that scene come to life.