'The Vampire Diaries': Ian Somerhalder Hated Playing Damon After This Scene
The CW's The Vampire Diaries put Ian Somerhalder in the spotlight after his stint on Lost. Somerhalder played Damon Salvatore, the no-good brother of Paul Wesley's Stefan Salvatore who's also in love with Elena Gilbert. While Damon starts off with a bad-boy persona, his hard exterior melts away. But Somerhalder wished Damon didn't get so soft. Here's when he started disliking his character.
How old was Ian Somerhalder in 'The Vampire Diaries' Season 1?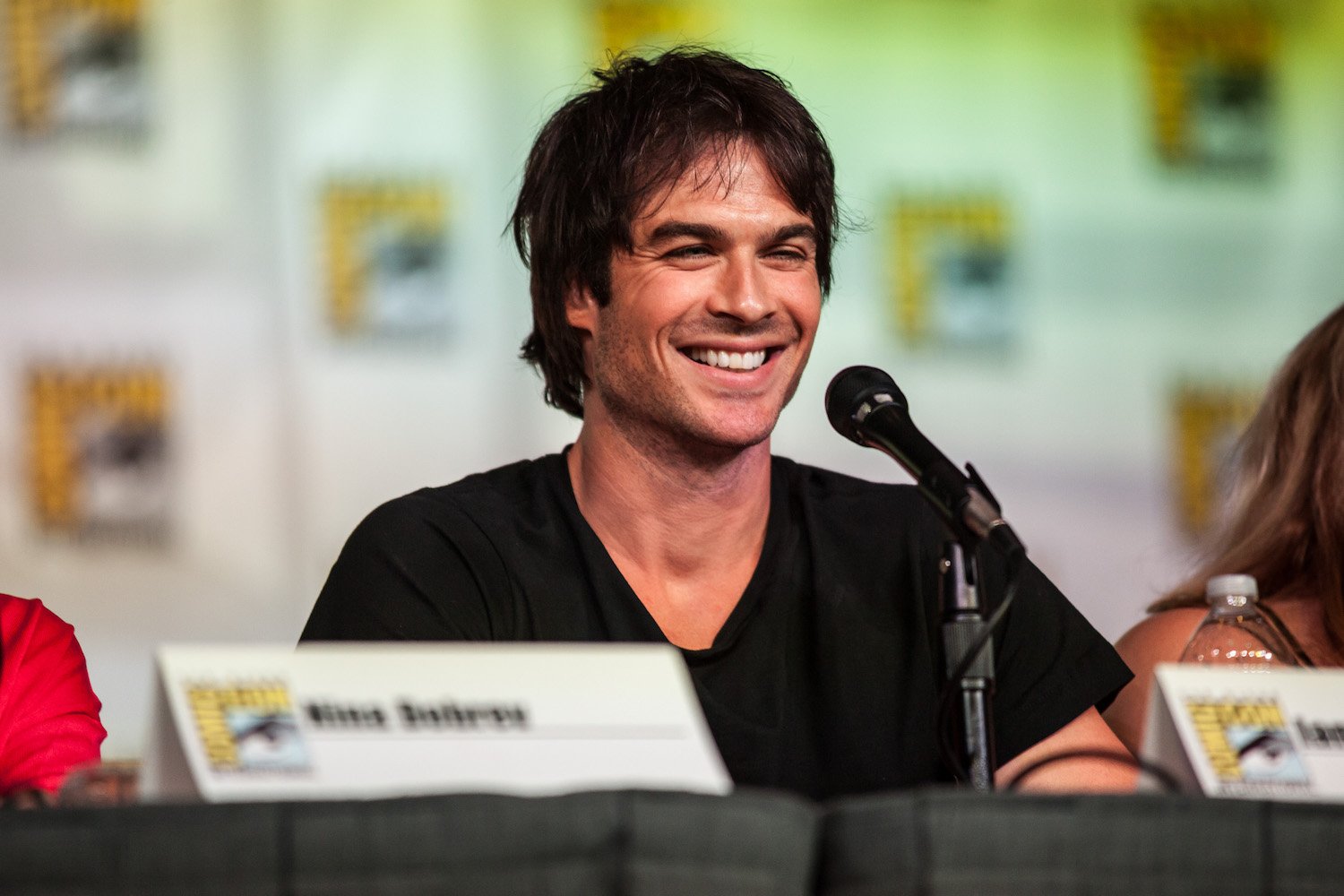 Ian Somerhalder turns 45 in 2023, but he was just 30 years old when The Vampire Diaries Season 1 started. The series began in 2009, and Somerhalder took on the role of Damon Salvatore, who looked about 25 years old. By the end of The Vampire Diaries, Somerhalder was 37 years old.
Nina Dobrev played vampire Katherine Pierce and her human doppelganger, Elena Gilbert. Dobrev was just 20 years old when the series began, and she went on to date Somerhalder despite their age gap. They dated offscreen from 2010 to 2013.
"I didn't want to be dating one of my co-stars," Dobrev told Seventeen in 2012. "My goal on the show was to be professional. But sometimes you can't help who you have a connection with, and you can only fight it for so long – which I did for a really, really long time."
Ian Somerhalder said he started disliking playing his Damon Salvatore after this scene
The Vampire Diaries wouldn't be the same without Ian Somerhalder playing Damon Salvatore through all stages of life and emotions. But Somerhalder made it known that he didn't like Damon being so multifaceted. He preferred the show's early seasons when Damon was the crueler and more impulsive brother. Once the character started letting his emotions drive him, Damon wasn't as interested.
According to The Catcher, Somerhalder really started hating Damon when Damon mercy-killed Rose-Marie in season 2 episode 12. Ultimately, Damon drove a stake through her heart with tears in his eyes as she was dying from a werewolf bite. Somerhalder was reportedly "in tears" over the plot point, as he didn't want his villainous character to go too soft.
As for what the writers wanted, they hoped Damon would have a decent arc from beginning to end. Because Damon started off as the seemingly evil older brother of Stefan, the writers wanted Damon to develop more into a complete and complex character. This meant letting some of the evilness go to allow for more soft, human emotions. In the end, Somerhalder realized that giving Damon more vulnerability was the right call.
He and Paul Wesley 'fought' over who would die in the series
Ian Somerhalder and Paul Wesley wanted to "go out with a bang together," Wesley told Access Hollywood. According to Wesley, they both fought over which brother would die first in The Vampire Diaries. Ultimately, Wesley won, and Stefan died.
"I ended up getting it," Wesley said during the interview with Somerhalder by his side. "You were a little jealous. You have to admit," he said to Somerhalder.
" … I just thought it was more poetic for these two brothers to go away and then to let these humans sort of resettle back into their town," Somerhalder said. "But, whatever. I lost that battle. I lost a lot of battles."
For more on the entertainment world and exclusive interviews, subscribe to Showbiz Cheat Sheet's YouTube channel.