'The Vampire Diaries': Ian Somerhalder and Paul Wesley Reveal Their Favorite Damon and Stefan Scene
Ian Somerhalder and Paul Wesley are still close friends years after 'The Vampire Diaries' ended. In a recent interview, the pair revealed one of their favorite scenes from the series, calling it 'cathartic.'
Ian Somerhalder and Paul Wesley formed a strong bond playing Damon Salvatore and Stefan Salvatore. In a recent interview, The Vampire Diaries stars reflected on the show's eight-season run, revealing which of their many scenes was the most emotionally satisfying. And it's going to make you want to rewatch the entire series from start to finish … again.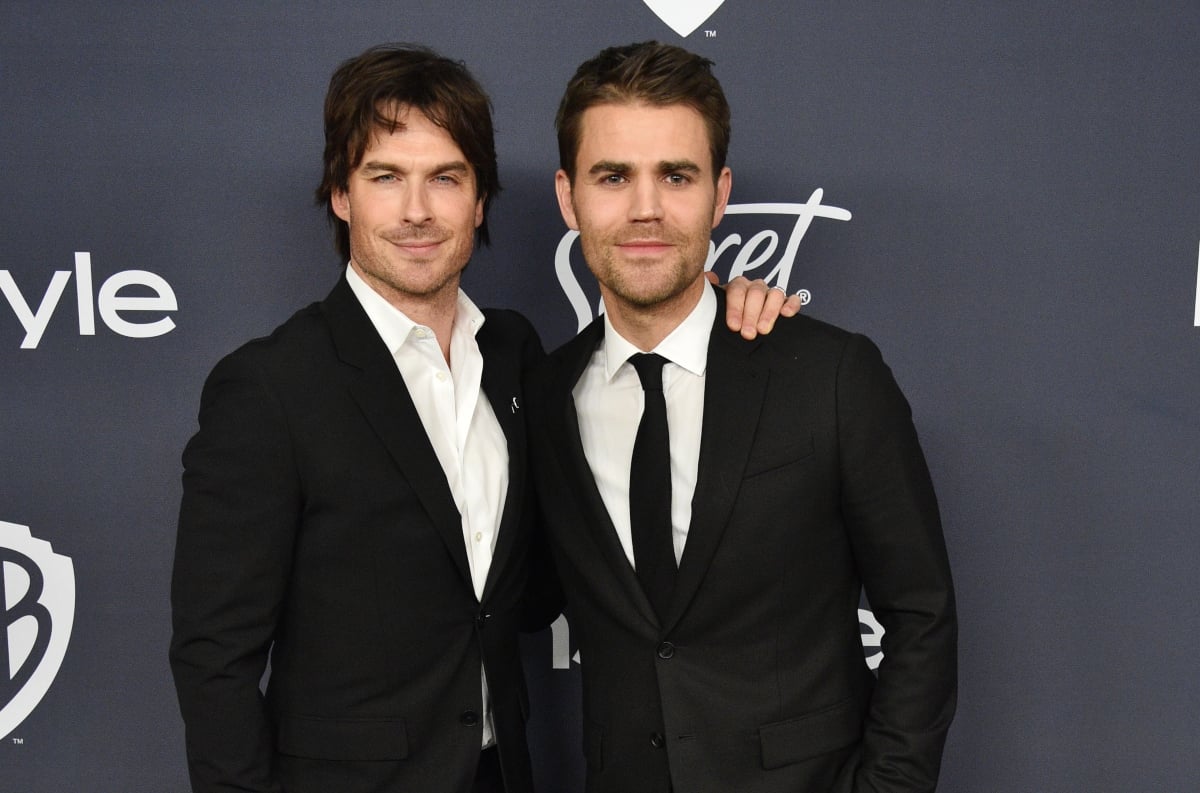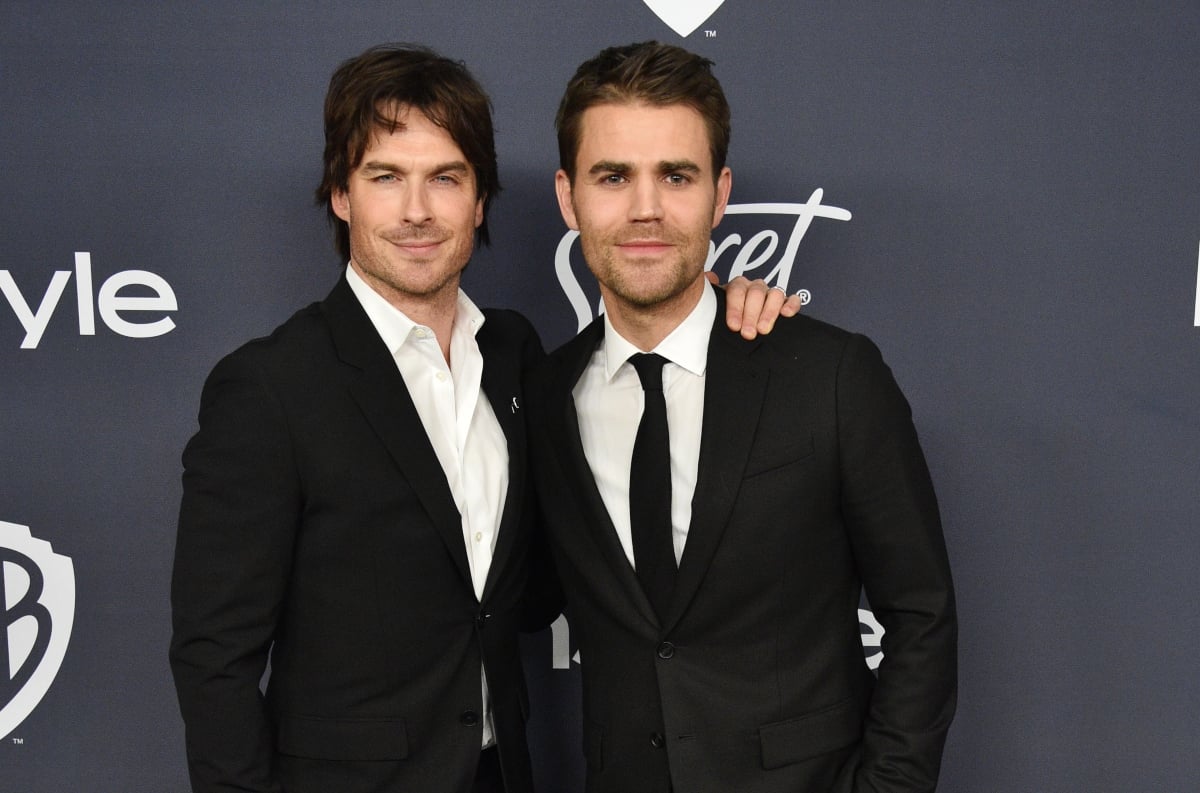 Are Ian Somerhalder and Paul Wesley still friends?
Playing brothers for the better part of a decade created a lasting bond between Wesley and Somerhalder. They're still friends now and are even still working together. The actors recently launched a bourbon company called Brother's Bond, which is a clear homage to the Salvatore brothers.
Damon and Stefan loved their bourbon on The Vampire Diaries, but that wasn't actual liquor they were drinking in those scenes. Rather, it was iced tea. And drinking it over and over again while filming caused a hilarious problem for the stars.
"When you're on set, you're doing take after take after take after take," Wesley told Entertainment Weekly.
"So, the entire first season, I couldn't sleep," he continued. "I was jittery, I was nervous. Turns out, I was just consuming so much caffeine. Man, I was losing it."
"We were lunatics," Somerhalder chimed in.
Ian Somerhalder and Paul Wesley fought over who would die in the series finale
Flash forward to the last season of The Vampire Diaries, and the actors were still drinking the decaffeinated iced tea. But they also were fighting over which of their characters would get to die in the series finale. Of course, fans know Stefan died in the last episode and Damon took the vampire cure. But Somerhalder and Wesley didn't want that ending.
"We both wanted to die at the end of the show," Wesley told Access. "We wanted the brothers to go out with a bang together. And we were fighting over who would die. And I ended up getting it, and you were a little jealous."
As Somerhalder teased back in a very Damon fashion:
"Define jealously, hold on one second. What Paul and I were discussing was ultimately, these guys came into town, they destroyed everything. They met Elena, who was this 17-year-old kid. She turned into a killer, she burned down her house. I just felt that it was more poetic for these two brothers to go away and then to let these humans resettle back into their town. But whatever, I lost that battle."
What is the last scene of 'The Vampire Diaries'?
Although they didn't get the ending they dreamed of, the one they got was still more than satisfying. Somerhalder and Wesley broke down the most "cathartic" scene of the entire series for Today, and it was the very last scene of The Vampire Diaries.
As Wesley said:
"The relationship between the brothers was the most important one. And so for me, the thing that stands out immediately is the final scene. The final scene ended on the two brothers hugging. That, to me, was a really powerful moment because it was the last thing we ever shot. It was the final moment. They intentionally made the last scene of the series the last scene that we shot on the show. It was a powerful and cathartic moment. To me, that stands out the most."
Somerhalder added his piece. He said:
"Even just as a man, as a human being, that was a very cathartic moment because it was the end of this entire era of our lives. Every scene, every setup, every story, every page of that script culminated to this one moment. It was really special."
We're not crying, you're crying.