'The Vampire Diaries': Ian Somerhalder Read Anne Rice to Prepare for His Role as Damon Salvatore
Ian Somerhalder looked to Anne Rice's works for inspiration when preparing to play Damon Salvatore in 'The Vampire Diaries' in the early seasons.
Anne Rice was famous for her vampire novels, including Interview with the Vampire and The Queen of the Damned, which inspired many other books, films, and television shows. And according to The Vampire Diaries star Ian Somerhalder, Rice's work helped him immensely when preparing to play Damon Salvatore in the CW drama series.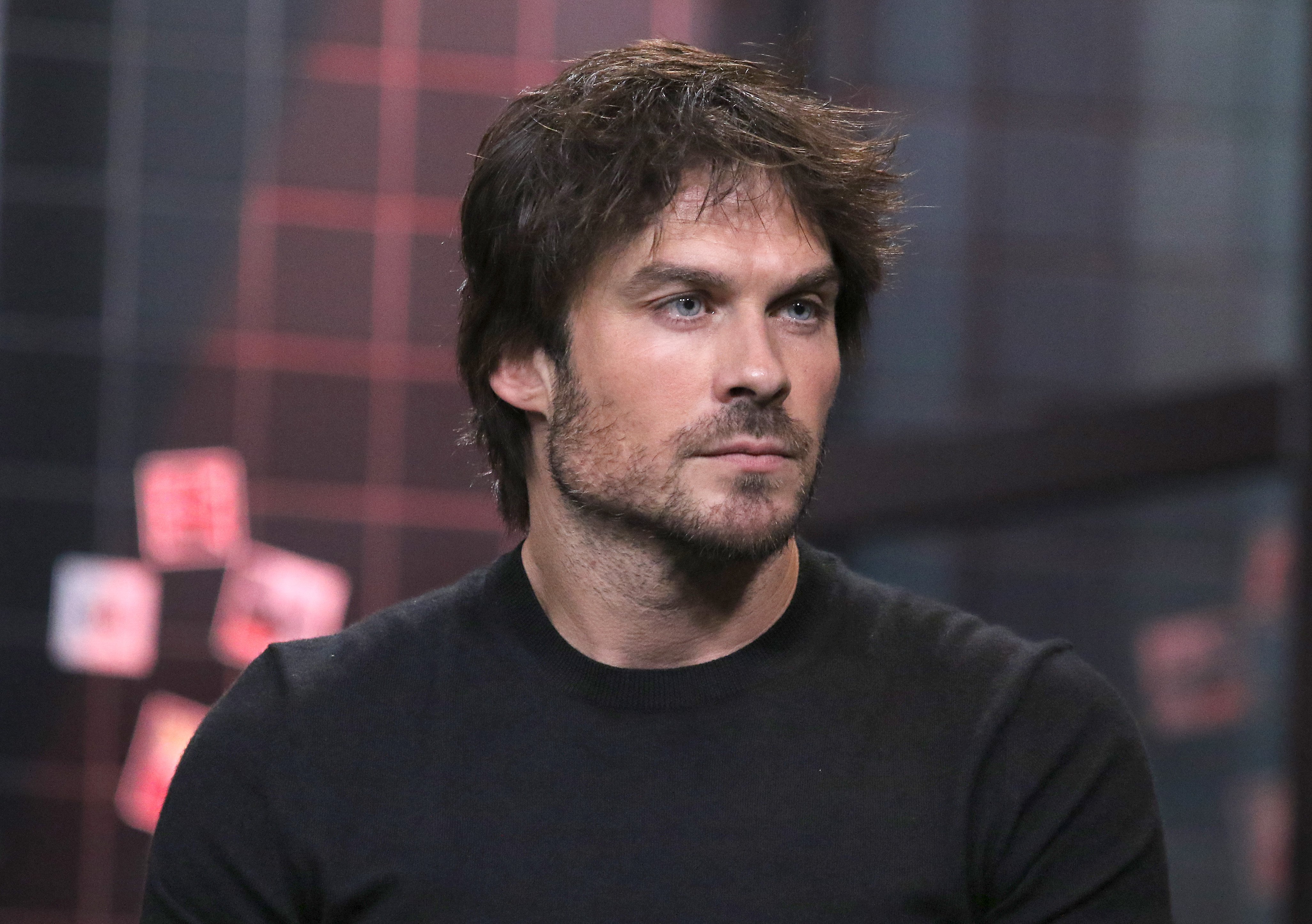 Ian Somerhalder played Damon Salvatore in 'The Vampire Diaries'
The Vampire Diaries creators cast Ian Somerhalder to play the bad boy of their show, Damon Salvatore, in 2009. And the rest is history. Back when season 1 was airing, the actor discussed how he got the part of Damon with Newsweek.
"I desperately wanted it," Somerhalder revealed. "My girlfriend and I were in the desert in Vegas, and I realized I'd missed this meeting. My agent called me back and said, 'They need you there at 11 in the morning, having memorized nine pages of the script.' It's now 9 o'clock at night in Vegas. We got up very early, and I drove across the desert while she slept. I taped my pages together; that's how I worked on the material."
He added, "Booking this show was a crazy ordeal. They tested a lot of people for it. This was kind of the pilot to get, and it was highly competitive. Coming out of that and looking back, it was 10 days of not knowing. Ten days of mental torture."
But, in the end, it all worked out for the best, and Ian Somerhalder booked the part in The Vampire Diaries.
Ian Somerhalder used Anne Rice's works as inspiration for Damon in 'The Vampire Diaries'
While speaking with Newsweek, Ian Somerhalder also discussed how he prepared to play a vampire in The Vampire Diaries.
"I have some Anne Rice next to my bed," the actor said. "There's this sense of it's sexy, and then also it's fun. Having an immense amount of power to play with, not being mortal, as an actor, it adds so much dynamic to this character. You don't have the restraints of being a normal guy. You can do whatever you want."
Anne Rice's work will likely live on forever, just like most vampires. The author died on Dec. 11, 2021, from complications of a stroke. But her books will continue to inspire other artists, just like Ian Somerhalder in The Vampire Diaries.
The actor originally auditioned for 'True Blood'
The Vampire Diaries could have looked a lot different had Ian Somerhalder signed on to play a different vampire in another popular supernatural show.
When asked if he is a fan of vampires, Somerhalder said, "I am. I'm from New Orleans. There's a lot of vampire mystique and mythology that resonates there, and I was fascinated by it. I always wanted to play one. I auditioned for True Blood, I just couldn't convince Alan Ball that was my role. And then I didn't get it, and I was very bummed. I couldn't watch True Blood until now."
Thankfully for The Vampire Diaries fans, Somerhalder's love for the supernatural creatures persisted, and he landed the role of Damon Salvatore.
All eight seasons of The Vampire Diaries, starring Ian Somerhalder, are now streaming on Netflix.