'The Vampire Diaries': Kat Graham Says She and Nina Dobrev Don't Want a Reboot
The Vampire Diaries universe has expanded through The Originals and Legacies. But ever since The Vampire Diaries ended in 2017 after eight seasons, fans have been itching for a reboot. And their desire for The Vampire Diaries Season 9 was only made stronger when Nina Dobrev and Kat Graham had a reunion on June 14. After they "broke the internet" with their Instagram selfie, Graham commented on whether she would be down for a reboot. Unfortunately, her answer was a clear no. And she said Dobrev feels the same way.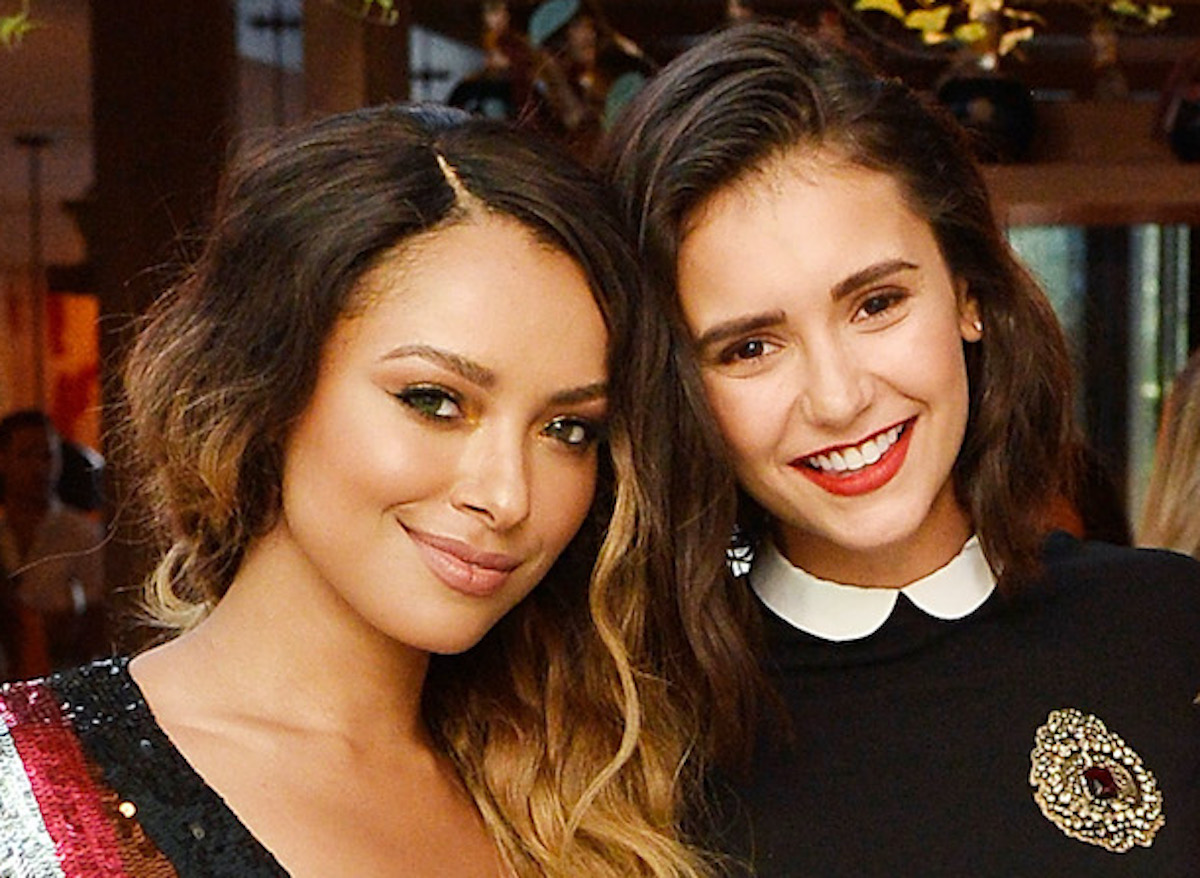 Will there be a 'The Vampire Diaries' Season 9?
Graham and Dobrev co-starred as Bonnie Bennett and Elena Gilbert for six seasons of The Vampire Diaries. Dobrev left the series after season 6 but returned for the series finale, which aired March 10, 2017, on The CW. The stars have stayed tight ever since.
On June 14, Dobrev posted an Instagram story saying she felt like "breaking the internet." (One could say she was feeling epic.) She panned over to reveal Graham, who was sitting by her side. And yes, their fans freaked out. Each actor posted a selfie with the other on their Instagram grids, which received millions of likes. Dobrev simply captioned hers with a black heart. As for Graham, she wrote:
"I saw this quote hanging on Nina's wall at home and it says 'friendship isn't just one big thing, it's a million little things.' Here's to many more little things. To many more laughs, to taking chances, and always fighting for what's right… Love you Nina. I am so deeply grateful for you in my life."
Following their reunion, Graham was seen at Los Angeles' LAX airport. There, TMZ asked whether she would want to do a Vampire Diaries reboot.
"I don't think Nina and I are interested in that," she said plainly. "But I think our friendship will be forever. I think that's the dream."
RELATED: Ian Somerhalder and Paul Wesley's 'Blood Brothers' Cocktail Is Inspired by Damon and Stefan Salvatore
Kat Graham and Nina Dobrev continue to be friends outside the show
Graham's reasoning for not wanting the hit series to return was simple: The story is over. But she hopes The Vampire Diaries fans continue to find joy in the fact that she and Dobrev have a genuinely good friendship to this day. She said:
"I think if they know that the stuff that they saw on screen and the friendship and the love that I have for her is real, then I think that's all people need to know. Some things end, right? Seasons end, but friendships will be forever. She's a really great person, and she's really strong. And she always really had my back on that show. And I needed a lot of support sometimes, so she really was there for me in every aspect of that. She's also incredibly strong and really had the back of me and the other women on that show."
Graham didn't comment on whether she'd be willing to appear in Legacies.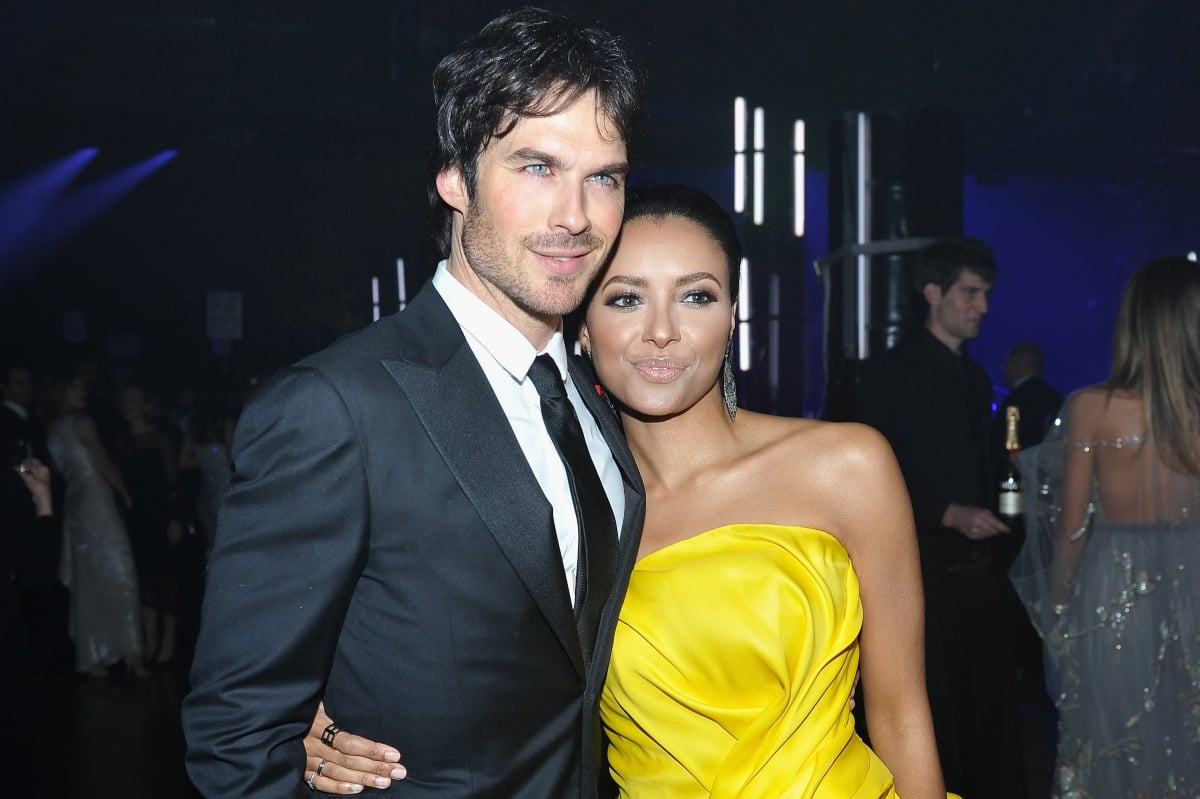 RELATED: 'The Vampire Diaries': Did Nina Dobrev and Kat Graham Get Along?
Ian Somerhalder and Paul Wesley don't want a 'Vampire Diaries' reboot either
Graham and Dobrev aren't the only ones who think a reboot isn't the right move. Ian Somerhalder and Paul Wesley both think the show ran its course. Wesley even thinks it ran too long.
"To be honest with you, the show probably could've ended maybe a year earlier. I felt like we kept it going, but we all knew this was the best possible thing to do," he said on the Watch With Us podcast. "You start to run out of story, and I think we had told all the story that needed to be told."
Somerhalder told Andy Cohen in February 2021 he doesn't see how a reboot could make sense, given most of the main characters were dead by the end of the series. (The show's final scene flashes forward to when Damon and Elena die after living a human life together. In the afterlife, Elena is reunited with her family at the Gilbert house. And Damon and Stefan are reunited at the Salvatore Boarding House.)
"Like what would happen?" Somerhalder said to Cohen about a potential The Vampire Diaries Season 9. "Stefan and Damon are, you know — Damon has like gray hair and they're, they have canes like, 'Oh, I got, gotta feed the baby.' You know what I mean? No."
Yeah, it sounds like a reboot won't be happening.