'The Vampire Diaries': Nina Dobrev and Ian Somerhalder's Breakup 'Never Got Weird' on Set, Claire Holt Says
Nina Dobrev and Ian Somerhalder were one of the many couples that met while filming The Vampire Diaries. And their relationship delighted the Damon and Elena stans of the world. Somerhalder and Dobrev broke up in 2013, but Dobrev didn't leave The Vampire Diaries for another two years after that. And according to Rebekah Mikaelson actor Claire Holt, they made working with your ex look easy.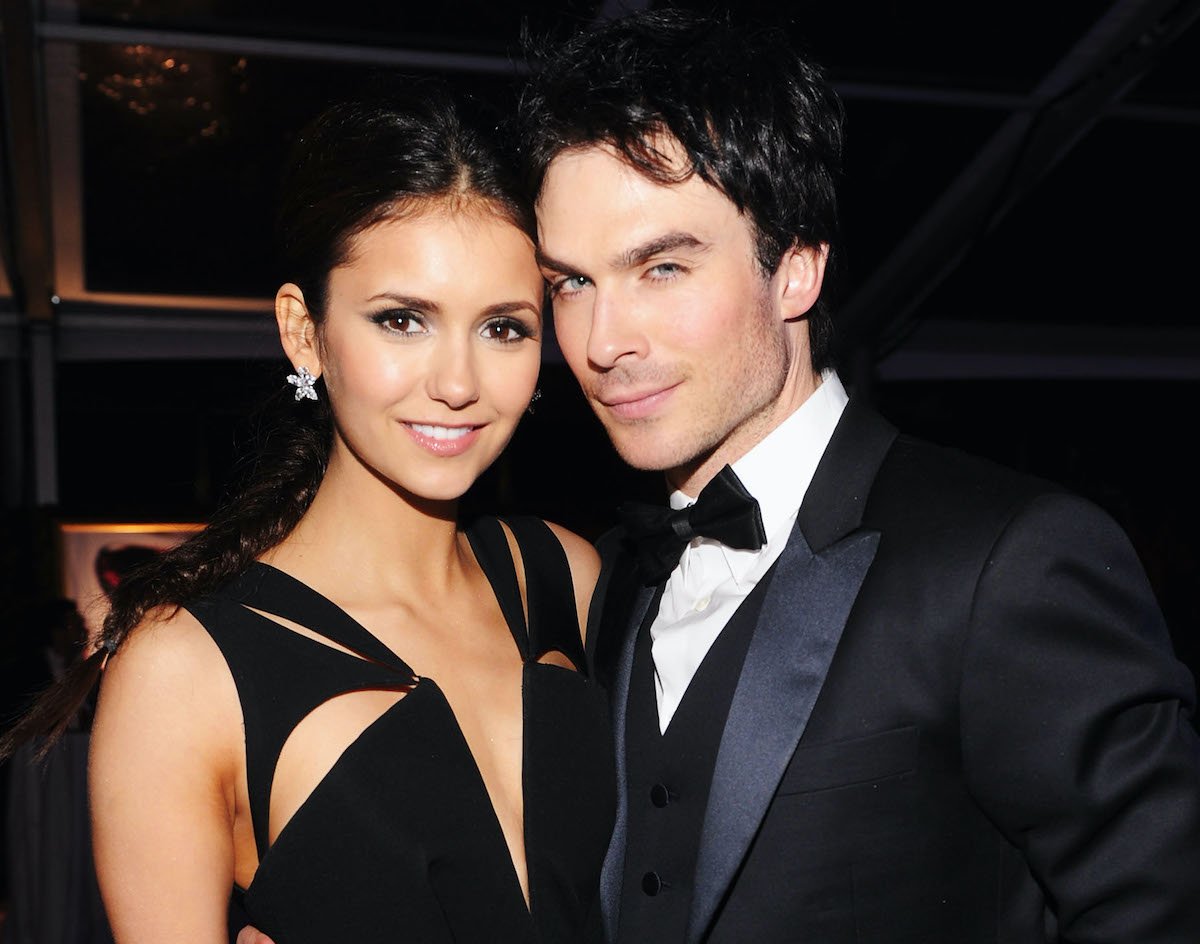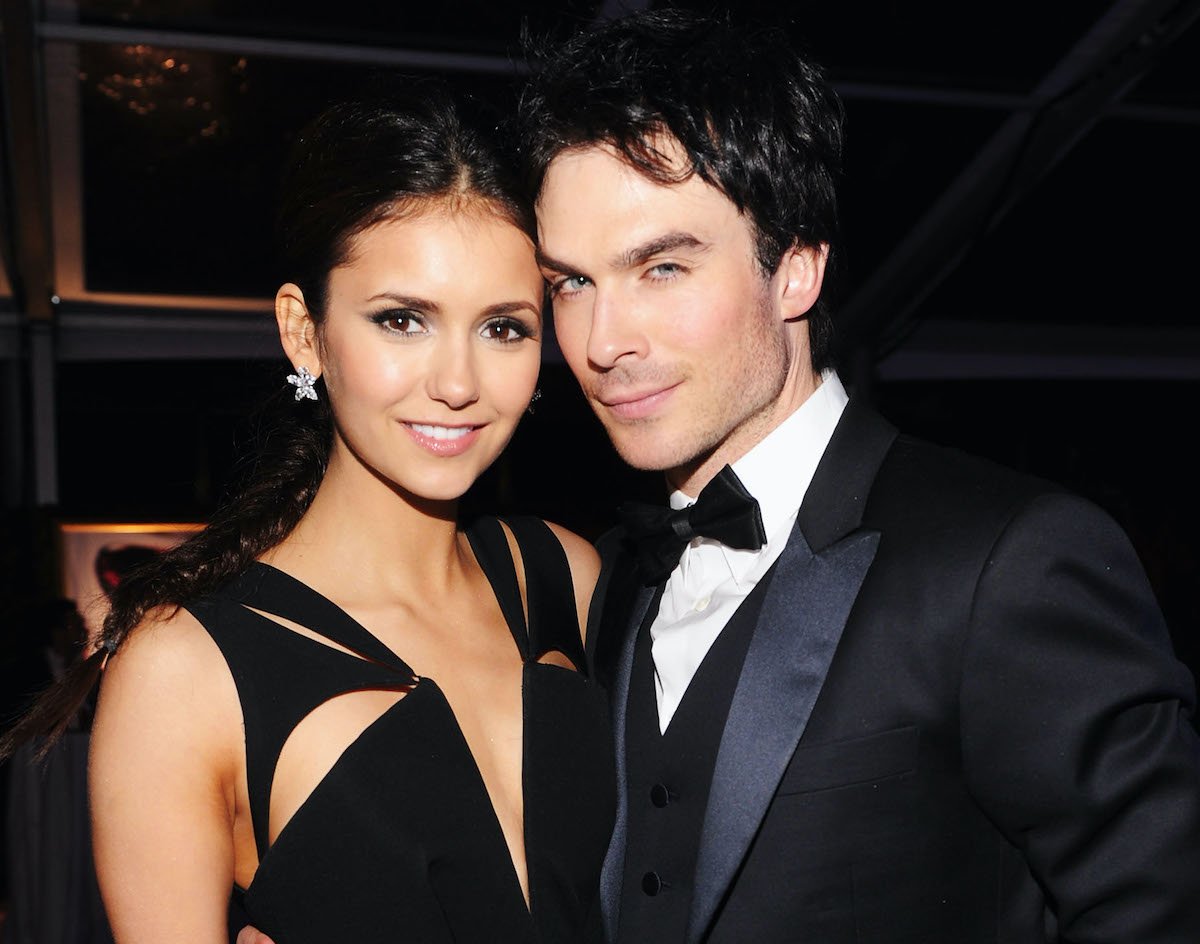 Claire Holt says Ian Somerhalder and Nina Dobrev's breakup didn't affect filming
The co-stars dated from 2010 to 2013, but they weren't public with their relationship at first. When they started dating, Damon and Elena hadn't yet gotten together on The Vampire Diaries. It wasn't until season 3 that Elena started realizing she had feelings for Damon, and even then it was a slow buildup to them being officially together.
Dobrev left The Vampire Diaries after season 6 in 2015 and came back for the 2017 series finale. Before her exit, she and Somerhalder had to film a lot of romantic Damon and Elena scenes. But Holt says their breakup didn't affect their work relationship at all, and they kept any drama (if they had any) out of the workplace.
"I was on The Originals at that point so I don't know the timing. But honestly, they were really — they kept it super professional, it never got weird, like props to them," she said on the Not Skinny But Not Fat podcast. "They did a great job at managing that. But it's hard, like for a lot of people it's really tough."
During what seasons did Ian and Nina date?
Dobrev and Somerhalder were in a relationship through season 2 through season 5 of The Vampire Diaries. However, by the time of their breakup, their characters were dating too. That meant the actors had to continue filming romantic scenes together. And they did a good job of it.
In 2014, Somerhalder and Dobrev won the Peoples' Choice Award for Favorite On-Screen Chemistry. And they poked fun at their breakup in their acceptance speech. Here's how the adorably awkward speech went down:
"This is crazy! Can you believe this is almost five years in the making?" Somerhalder said.
"You're right, yeah. But you know, I think what's crazier though, Ian, is at the beginning of the show Elena actually hated Damon," Dobrev replied.
"You were hooking up with my brother," he said.
"Well, you killed my brother," she quipped.
"Eventually, she fell in love with me," he added with his signature Damon smirk.
"And then we started dating on the show," she said.
"We started dating in real life," she said.
"And then we broke up in real life," Dobrev said.
"And yet, our characters are still dating on the show," Somerhalder replied.
"It's a good thing it's not awkward," she said, prompting both of them to jokingly put on an awkward face. "Well, it's a good thing we have chemistry!"
Are Ian and Nina still friends?
The exes are of the amicable variety. Dobrev and Somerhalder are still pals, and she's friends with his wife, Twilight star Nikki Reed. (Vampires are a family affair in the Somerhalder/Reed household.)
Now, Dobrev is dating Olympian Shaun White. The two were introduced by a mutual friend and spent New Year's Eve 2020 together. When the COVID-19 lockdown hit, they ended up spending a lot of time together, allowing their new romance to blossom.
A source close to the couple told E! News, "Nina and Shaun have made it clear to their friends that they are a serious couple. They feel very strongly about each other and see long-term potential in this relationship."
Double date, anyone?