'The Vampire Diaries': Nina Dobrev Was 'Terrified for Her Life' the First Day on Set
The CW's The Vampire Diaries featured many horrifying things, from ancient vampires to dangerous hybrids. Multiple characters died over the seasons, and some even did so more than once. But, according to star Nina Dobrev, off-camera, the set of The Vampire Diaries was also terrifying at first.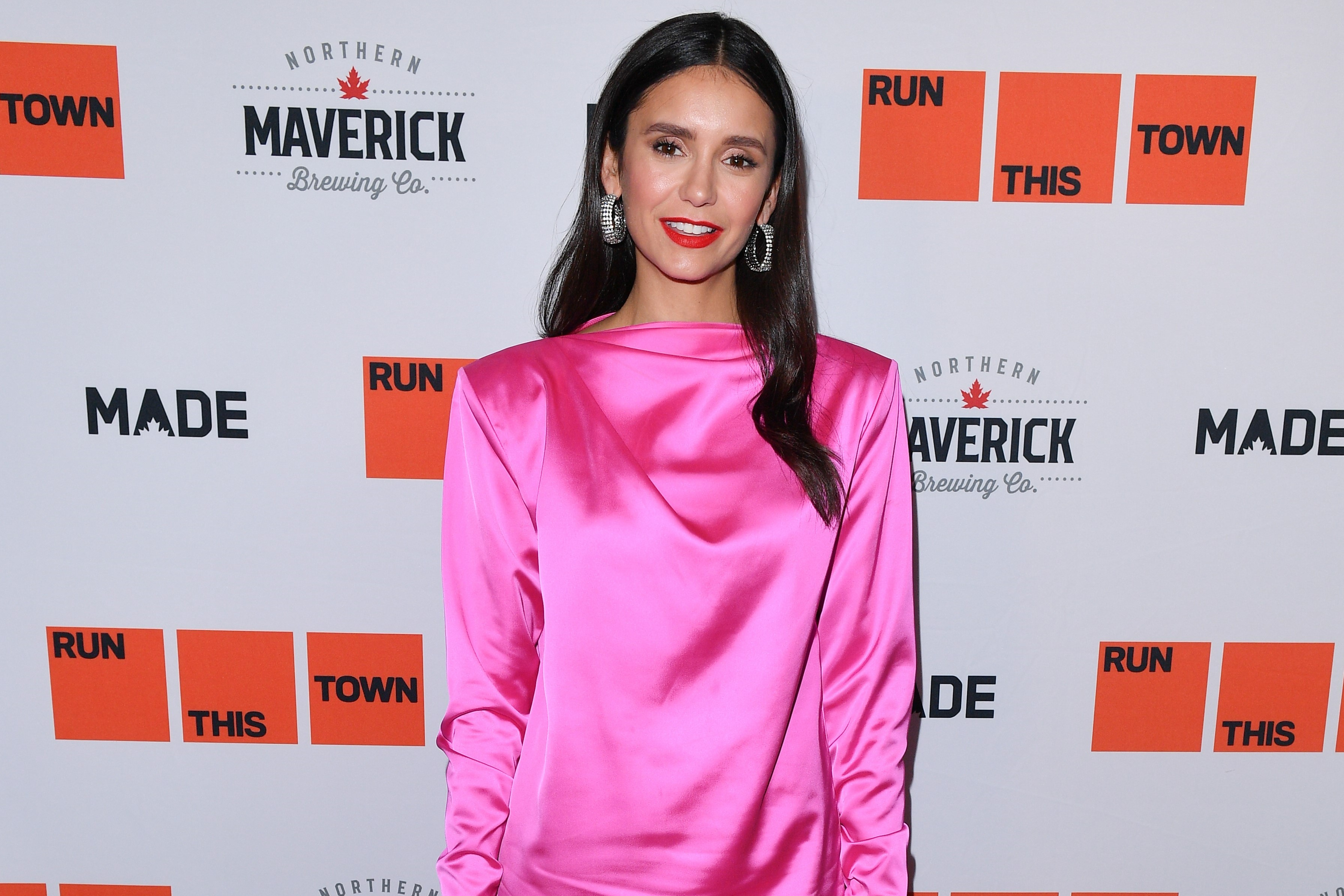 Nina Dobrev played Elena Gilbert in 'The Vampire Diaries' for six seasons
The Vampire Diaries introduced Nina Dobrev as Elena Gilbert to the world in September 2009. Elena was a human teenager who lived in Mystic Falls, Virginia. And her world changed utterly when Stefan and Damon Salvatore, vampire brothers, moved to town. Elena first fell in love with Stefan, but her relationship with him and Damon would remain complicated for many years.
Eventually, Elena became a vampire herself. It was then that she started gravitating more toward Damon, and the two began a relationship.
Unfortunately, toward the end of The Vampire Diaries Season 6, Nina Dobrev announced her exit from the show. To write off her character from the series, Kai put Elena in a sleeping spell and tied her life to her best friend, Bonnie. So as long as Bonnie was alive, Elena would be asleep. However, Dobrev returned in the series finale a couple of years later. Elena reunited with Damon and lived happily ever after.
Nina Dobrev described her first day on the set of 'The Vampire Diaries'
During an interview with The Hollywood Reporter the week of her final episode of The Vampire Diaries, Nina Dobrev reflected on the show's early days.
"I remember the first day on set," the actor recalled. "I was with Kat Graham, we were shooting in a car, driving around, and she was the worst driver, I was terrified for my life. But if anything were to happen, it would have happened with a smile on my face because we both made each other laugh so much. There was excitement and nerves, and we didn't know if we were going to get picked up or not, and tension, too, and butterflies."
Dobrev continued, "Anything for the first time, the unknown, the fear, those are all emotions that are so exciting, ultimately. I love that feeling, and I really want to feel that again. That's why I'm excited about this next chapter: I have no idea what's going to happen, and that means anything can happen. That's what's most exciting to me — the prospect of anything."
Nina Dobrev was terrified during her first day shooting The Vampire Diaries because of the fear of the unknown. It's almost the same feeling that one gets on their first day of school. Or maybe Kat Graham's driving skills were genuinely terrible, and Dobrev feared for her life. Either way, it all turned out for the best.
The actor's last day on set in season 6 was emotional
While speaking with The Hollywood Reporter, Nina Dobrev revealed what the crew did to her on her final day on the set of The Vampire Diaries Season 6.
"My last scene was with Ian Somerhalder," she shared. "And the last shot, a camera operator came up and said there was something in my hair, was trying to help me, and then he pulled me into a bear hug so I couldn't escape, while the entire crew got a cake and whipped cream and dumped it all over my body, and they filmed it. And put confetti and a whole bunch of stuff [on me]. It was amazing. I couldn't have been happier for that to be my sendoff."
All eight seasons of The Vampire Diaries are available to stream on Netflix.
RELATED: 'The Vampire Diaries': Nina Dobrev's Exit Was Leaked Before the Actor Made Her Announcement, But 'It Was a Blessing in Disguise'