'The Vampire Diaries': Nina Dobrev's Exit Was Leaked Before the Actor Made Her Announcement, But 'It Was a Blessing in Disguise'
Fans of 'The Vampire Diaries' were shocked to learn that Nina Dobrev would be leaving the show following the sixth season, but some people didn't hear the news from her first.
Many fans of The Vampire Diaries were sad when they learned that Nina Dobrev had decided to leave the show. For six seasons, the actor played Elena Gilbert and her doppelgängers. And unfortunately for Dobrev, an unknown source leaked the news of her exit before she could get a chance to announce it.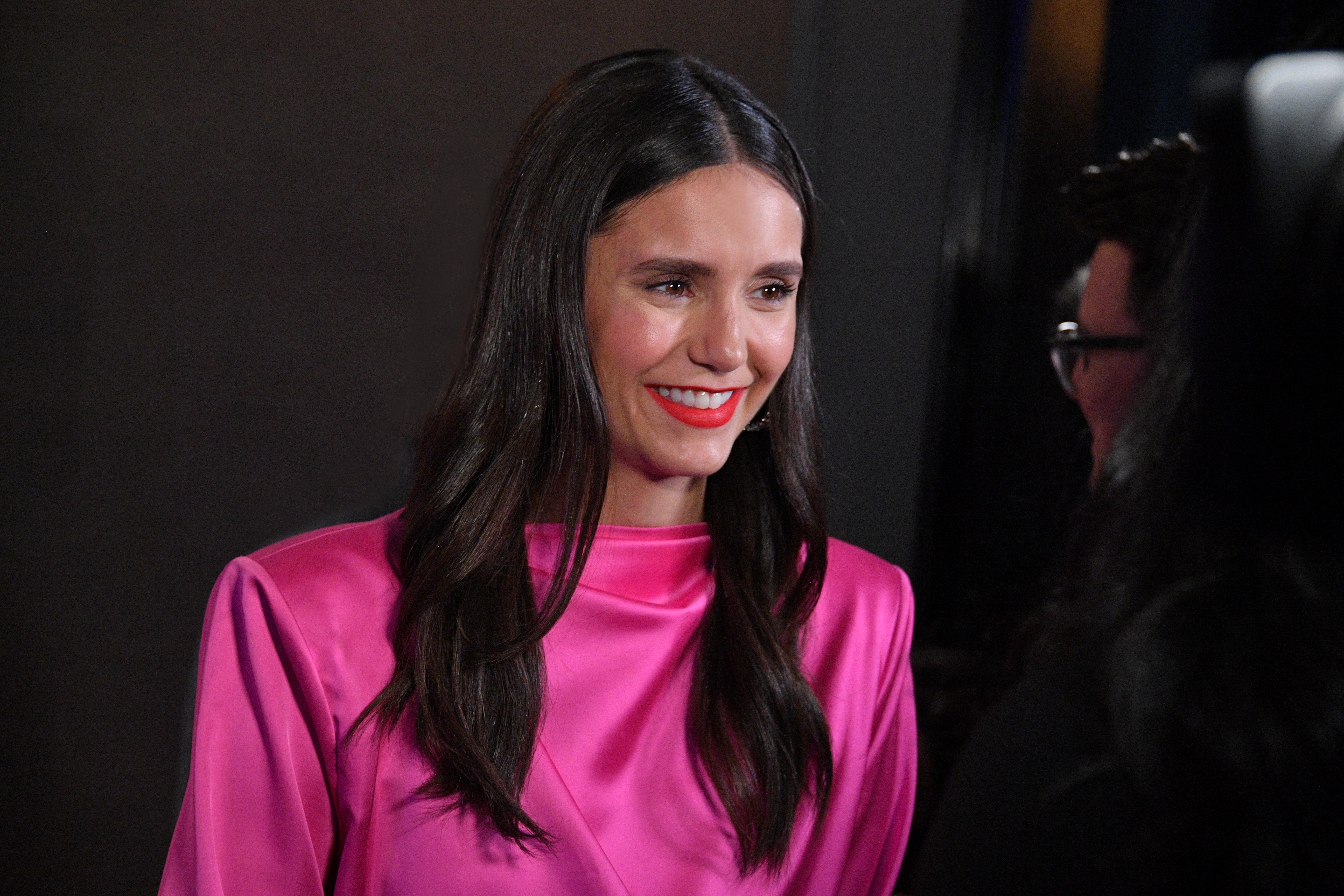 Nina Dobrev left 'The Vampire Diaries' after six seasons
Elena Gilbert was the main character of The Vampire Diaries, and that's why fans were shocked when Nina Dobrev left. The actor individually announced the news on her Instagram.
Dobrev wrote a lengthy caption to go along with her post, and a condensed version of it reads, "I've just spent the most beautiful weekend on Lake Lanier in Georgia with my own TVD Family, the cast and crew of The Vampire Diaries. I want to be the first to tell you that it wasn't just a holiday celebration, it was a goodbye party. I always knew I wanted Elena's story to be a six season adventure, and within those six years, I got the journey of a lifetime."
She continued, "I was a human, a vampire, a doppelganger, a crazy immortal, a doppelganger pretending to be human, a human pretending to be a doppelganger. I got kidnapped, killed, resurrected, tortured, cursed, body-snatched, was dead and undead, and there's still so much more to come … Elena fell in love not once, but twice, with two epic soulmates, and I myself made some of the best friends I'll ever know and built an extended family I will love forever."

Dobrev concluded, "There's more to come before we wrap this up, and I promise you'll get to hear all about my experiences … as we approach the season finale … but until then I invite you to hop on the roller coaster ride that is Elena Gilbert's life and join me as I celebrate her and prepare to say goodbye to her — and to my work family — as I move on to the next chapter of my life. I want to share this goodbye with all of you."
The actor's exit got leaked before she could make an official announcement
Although Nina Dobrev said that she wanted to be the first one to inform fans of her departure from The Vampire Diaries, she admitted to The Hollywood Reporter that didn't end up happening.
"[Leaving The Vampire Diaries] wouldn't have hit me if it didn't come out the way that it had," Dobrev shared. "It leaked a little earlier than we anticipated, which forced us to make a statement prematurely. But it was a blessing in disguise, in retrospect. It didn't hit me; I got to say goodbye with my family and with the fans."
She added, "People made videos of — what was in their opinion — the best moments of the last six years. It helped me relive the last six years. And be nostalgic, grateful and look back at those moments and celebrate this experience as it ends. Instead of mourn it after I left. I got to say goodbye to my family, and spend my last moments with them, and look back and remember how awesome it has been."
So even though someone prematurely leaked her exit, Nina Dobrev was still grateful for the time she got to say goodbye to The Vampire Diaries.
Nina Dobrev described her last day on the set of 'The Vampire Diaries'
During her interview with The Hollywood Reporter, Nina Dobrev discussed her final day on the set of The Vampire Diaries.
"My last scene was with Ian Somerhalder," she revealed. "And the last shot, a camera operator came up and said there was something in my hair, was trying to help me, and then he pulled me into a bear hug so I couldn't escape, while the entire crew got a cake and whipped cream and dumped it all over my body, and they filmed it. And put confetti and a whole bunch of stuff [on me]. It was amazing. I couldn't have been happier for that to be my sendoff."
All eight seasons of The Vampire Diaries are available to stream on Netflix.