'The Vampire Diaries': Paul Wesley Would Rather Date Katherine Than Elena, Ian Somerhalder Disagrees
The CW's The Vampire Diaries has a loyal following, and fans adored watching Paul Wesley and Ian Somerhalder's characters fight for Nina Dobrev's love as Elena Gilbert. Dobrev played both the vampire Katherine Pierce and her human doppleganger, Elena Gilbert. Here's what Wesley and Somerhalder said about dating either Katherine or Elena in real life.
Paul Wesley said he'd rather date Katherine than Elena, but Ian Somerhalder says the opposite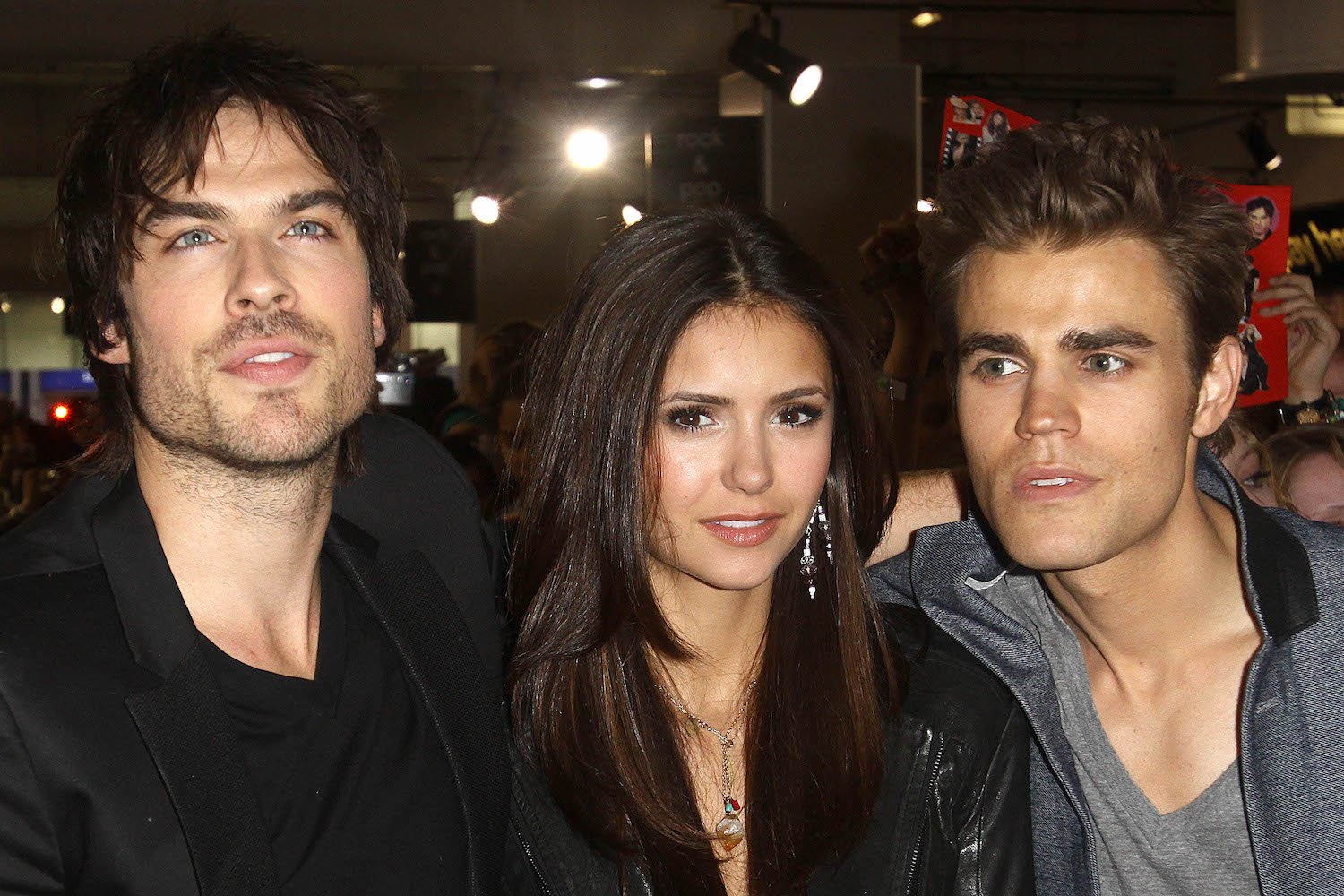 The first seasons of The Vampire Diaries featured Paul Wesley's character, Stefan Salvatore, falling deeply in love with Elena Gilbert. Stefan and Elena were on and off for several seasons, and eventually, Elena started to fall for Stefan's impulsive and difficult brother, Damon Salvatore, played by Ian Somerhalder. As for Katherine Pierce, both Damon and Stefan fell madly in love with her when they were human. And they later learned of her devious, evil ways as a vampire.
Wesley and Somerhalder attended a Q&A at Comic Con Liverpool, and they answered fan questions. One fan asked both the actors who they'd rather date in real life — Elena or Katherine?
"Dude, I wouldn't date Katherine if you frickin' paid me," Somerhalder answered. "She's a sociopath. Elena, although she's like, a good 150 years younger than me, but it's cool."
Somerhalder then asked the fan who they'd date. The fan answered, "Katherine."
"Who would you date, Pauly Pauly?" Somerhalder then asked.
"Katherine," Wesley simply answered.
"Dude, that says a lot about your personality," Somerhalder added. "Katherine is a sociopath."
Paul Wesley was rumored to not get along with Nina Dobrev on the set of 'The Vampire Diaries'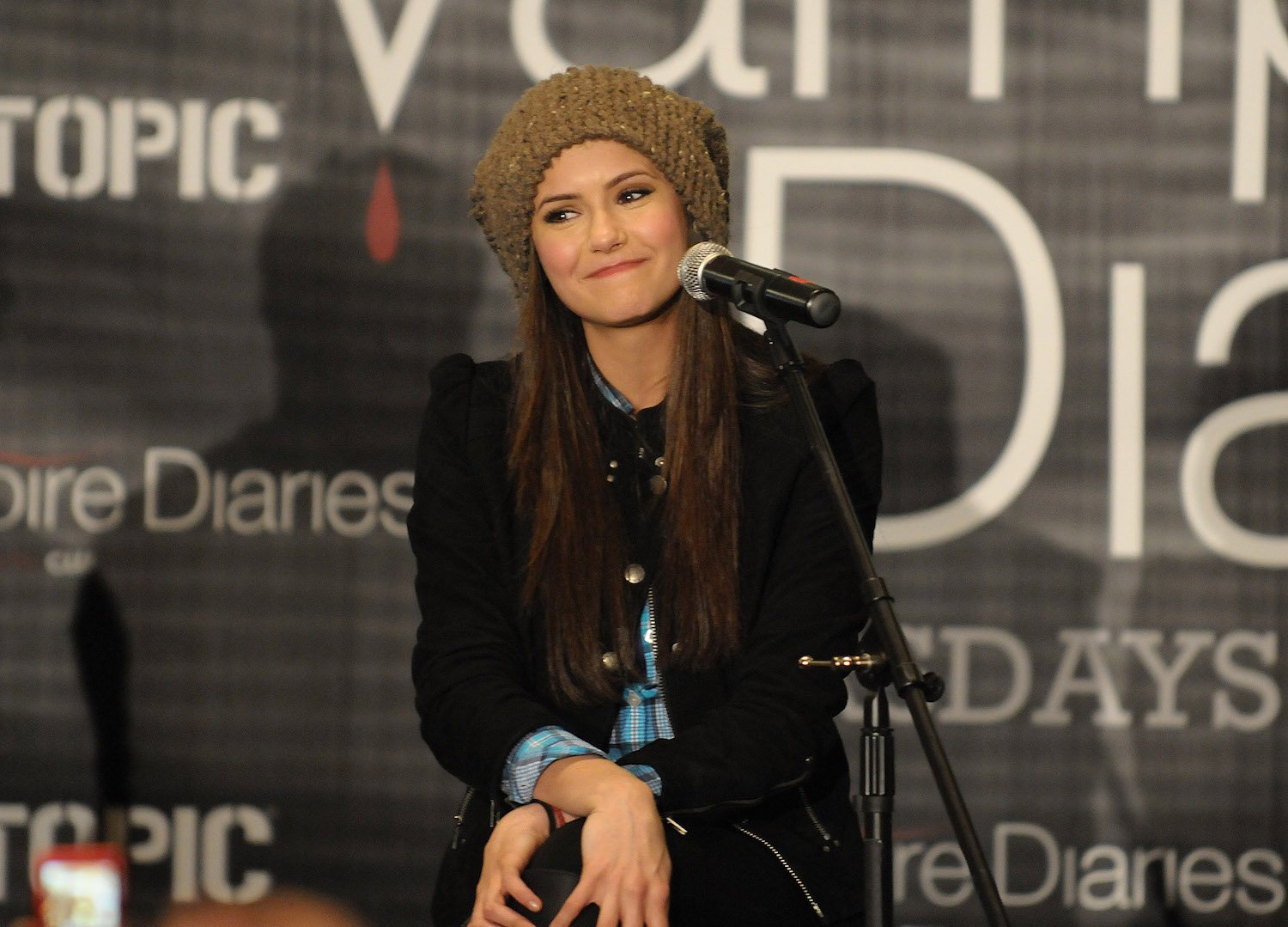 Nina Dobrev and Paul Wesley had fantastic on-screen chemistry. But rumors swirled that the actors didn't get along while filming The Vampire Diaries.
"Paul and I didn't get along at the beginning of the show," Dobrev mentioned on the Directionally Challenged podcast. "I respected Paul Wesley, I didn't like Paul Wesley. And I remember everyone would walk up to me after the show aired and they'd be like, 'Are you and Paul dating in real life?' Because everyone thought that we had such good chemistry."
The Elena Gilbert actor then said that she and Wesley "despised each other so much that it read as love, but … we really just didn't get along for maybe the first five months of shooting."
Wesley confirmed that and Dobrev clashed. But after they got over their dislike of each other, they "developed this wonderful friendship" and remained friends long after the show ended.
Why did Ian Somerhalder and Nina Dobrev separate?
While Nina Dobrev and Paul Wesley didn't get along at first, Dobrev quickly connected with Ian Somerhalder. Somerhalder and Dobrev's characters didn't get romantically involved in The Vampire Diaries until well after the first season. And they dated in real life from 2010 to 2013.
So, why did the couple split? A source told Us Weekly the couple couldn't make their real-life romance work because Dobrev was still young and wanted more life experience. She and Somerhalder have a 10-year age gap.
"The relationship kind of brewed out of a friendship and the fact that they had to get into a romance for the show," the insider mentioned, calling their breakup "inevitable."
For more on the entertainment world and exclusive interviews, subscribe to Showbiz Cheat Sheet's YouTube channel.