'The Vampire Diaries' Season 8: Bonnie Bennett Was Going to Marry This Character, Creator Says, and It's Not Enzo
Does Bonnie Bennett get a happy ending in The Vampire Diaries? It depends on who you ask. There are plenty The Vampire Diaries fans who feel Kat Graham's Bonnie deserved better. But one good thing about the finale was Bonnie left Mystic Falls to travel the world. Finally, the weight of saving everyone was no longer on her shoulders. Her future was a mystery, but it was full of possibilities. And according to creator Julie Plec, Bonnie was going to have an extra scene in the last moments of The Vampire Diaries. It was going to be a flash-forward showing an older Bonnie married with children. Of course, Bonnie's great love, Enzo, had died before the series ended. So who did Plec imagine Bonnie would marry? The answer is quite unexpected, but makes sense.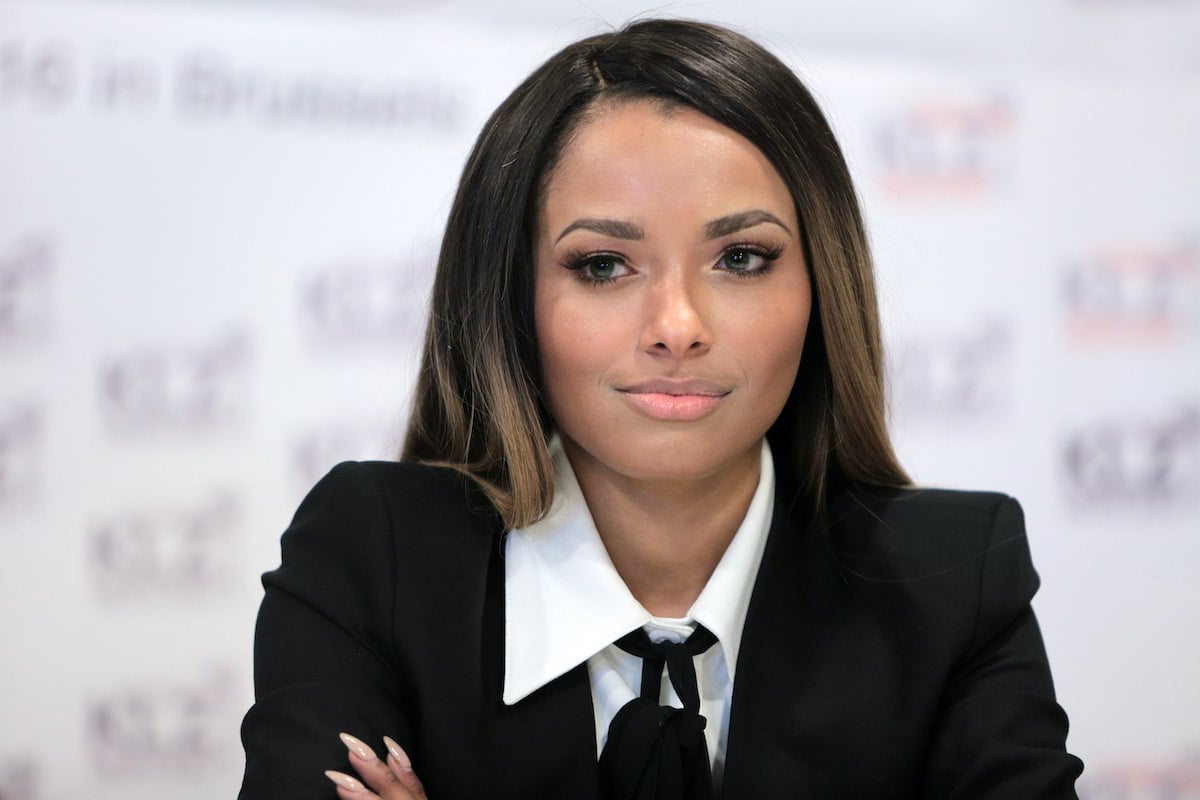 Who did Bonnie end up with in 'The Vampire Diaries'?
The were lots of couples in The Vampire Diaries. (There were also couples The Vampire Diaries shipped with all their might, but never happened. We're looking at you, Caroline Forbes and Klaus Mikaelson.) Bonnie's first major relationship on the show was with Jeremy Gilbert, Elena Gilbert's little brother. Their feelings for each other developed during The Vampire Diaries Season 2.
After Elena went into the sleep spell marking Nina Dobrev's departure from the show, fans thought Bonnie and Damon might get together. The characters had so much chemistry, in fact, Graham and Ian Somerhalder were nominated for two Choice TV: Chemistry Teen Choice Awards. But Damon and Bonnie's relationship only evolved into a close friendship, which showed how much both of them had grown since hating each other in season 1. Bonnie had other love interests, like Kai Parker. Although, that interest wasn't reciprocated.
Bonnie's relationship with Enzo was her most mature relationship and deepest love. Their origin story was revealed in a flash-forward episode in 2016. In it, fans saw the future, in which Bonnie and Enzo were in love. Plec said she started shipping them long before this episode, and was excited to introduce the couple into the show's universe. As she wrote in Entertainment Weekly:
"I really love the idea of them together. Enzo has so much love to give, but has been constantly disappointed by people in his life. Bonnie, always giving so much of herself to others, deserves the kind of love that is unconditional and powerful and selfless. I love them together."
A flash-forward in 'The Vampire Diaries' series finale would have revealed Bonnie Bennett's husband and kids
Enzo tragically died in season 8. He was killed by Stefan Salvatore, who had turned off his humanity. And the death happened before Enzo could take the Cure and live a mortal life with Bonnie. It was a heartbreaking moment. But Plec had a plan to bring Bonnie more love in the future.
Plec, Paul Wesley, and Nina Dobrev reunited to talk everything The Vampire Diaries in a recent episode of Entertainment Weekly's Binge podcast. In the chat, Plec revealed the details of the flash-forward scene she envisioned for Bonnie in The Vampire Diaries series finale. She was going to be married to Matt Donovan! Plec said she started shipping Bonnie and Matt after she saved his life in season 3 episode 5, "The Reckoning."
"I shipped Bonnie and Matt from that day," she said. "And in my head, the end of the series would be a flash-forward that Bonnie and Matt had gotten together and had a family."
The only reason this scene wasn't included in The Vampire Diaries series finale was because Plec and the team decided to flash-forward to the end of Damon and Elena's lives instead. She said:
"I held onto that in my head until we were breaking the series finale and broke an entire version of the series finale that had that, that Bonnie found her happiness with Matt Donovan and they had everything they'd ever wanted, a family, a human family, and beautiful Bennett-Donovan children running around. And then we decided not to go into actual flash-forwards in the future. We jumped into peace instead."
Did Bonnie get with Matt?
Bonnie and Matt were friends throughout the series. They were high school classmates, and Bonnie spent a lot of time with Matt when he was dating Elena. They had moments where their chemistry was apparent, but they never got together. However, Plec shipping them makes sense.
Bonnie and Matt both wanted nothing more than to keep Mystic Falls save from supernatural forces. For Bonnie, she protected the town with her powers. Matt did what he could as a human by becoming a police officer. It seems The Vampire Diaries writers wanted to tease Bonnie and Matt's future in season 8. In episode 12, Matt comforts Bonnie following Enzo's death. He empathizes with her grief and kisses her on the forehead, showing his care for his friend. In the short scene, it's easy to see how these two could connect in the future.
In Legacies, Matt is revealed to be the sheriff of Mystic Falls. Bonnie isn't seen in The Originals or Legacies, but the things said about her reveal she was living in the Virginian town again. While it likely won't be seen on screen (Graham isn't interested in reprising her role), it's fun to imagine Bonnie and Matt connecting in adulthood and creating a life together in their hometown.