'The White Lotus' Cast: Why Jennifer Coolidge Was 'Afraid' to Play Tanya McQuoid
Jennifer Coolidge delivers another unforgettable performance as Tanya McQuoid in The White Lotus. But she nearly turned down the role. In a recent interview, Coolidge opened up about how the coronavirus (COVID-19) pandemic affected her mental health, and how it contributed to her apprehension to say yes to the HBO limited series.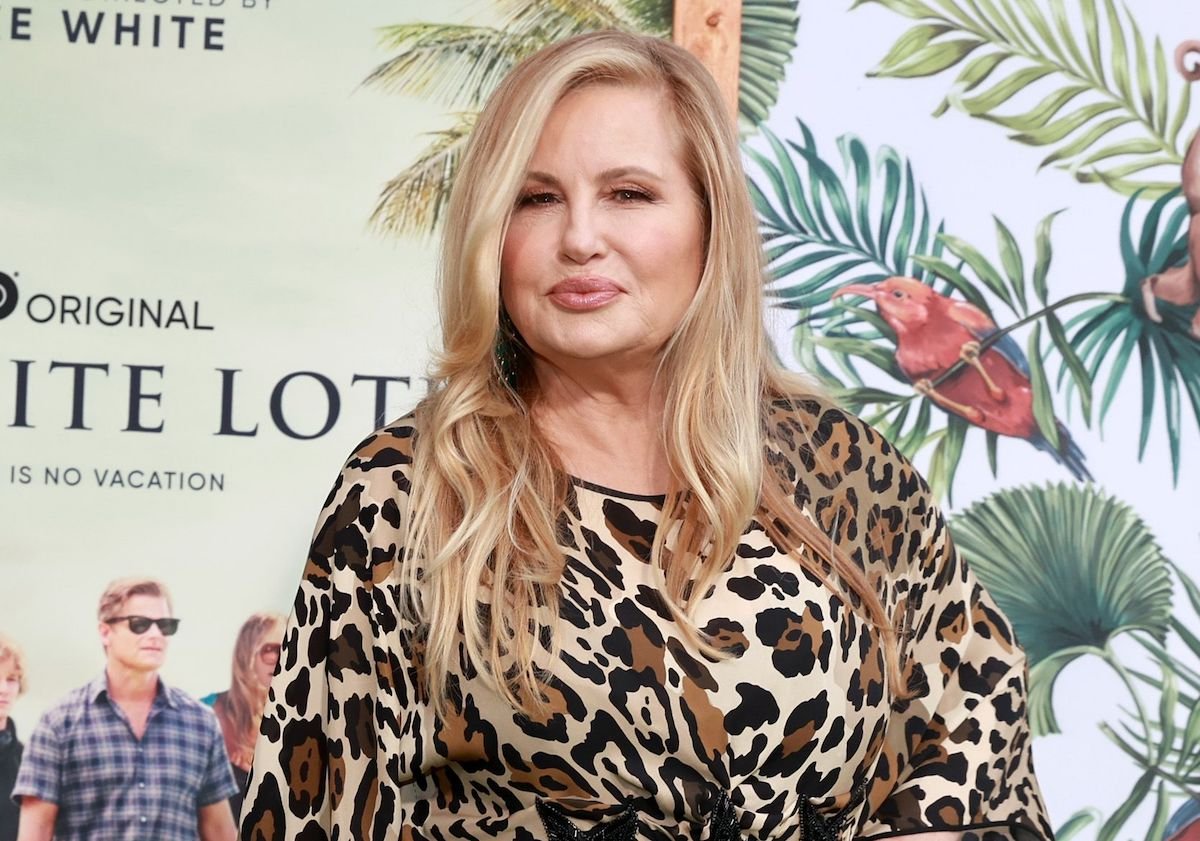 Who is in 'The White Lotus' cast?
Coolidge is among lots of famous faces in The White Lotus. She shares most of her scenes with Insecure's Natasha Rothwell, who delivers an excellent performance as Belinda Lindsey. Connie Britton, Steve Zahn, Sydney Sweeney, and Fred Hechinger play the Mossbacher family, who is joined by Olivia's friend Paula, played by Brittany O'Grady. Jake Lacy and Percy Jackson alum Alexandra Daddario play newlyweds Shane and Rachel Patton. And Murray Bartlett, Lukas Gage, Molly Shannon, Kekoa Kekumano, Jolene Purdy, and Jon Gries round the cast.
Bartlett plays Armond, the man who runs The White Lotus resort. He's trying to keep things afloat at work and his personal life, but the guests at the resort are making that difficult. All of the characters cross paths in some way or another, all adding to the mystery of who dies in The White Lotus, as the first scene of the pilot showed.
Jennifer Coolidge almost turned down 'The White Lotus' out of pandemic fear
Everyone in The White Lotus cast has delivered memorable performances. And fans are delighting in Coolidge's return to TV. And not only did The White Lotus creator Mike White want the Legally Blonde star in the series, but he also wrote the role for her. Still, Coolidge said it took White challenging her fear for her to finally say yes.
"I was really affected by the pandemic," she told The Guardian. "It was an incredibly sad time. I was reading tragic news stories on a daily basis, had a fatalistic approach and assumed the virus was going to win."
Coolidge added that the shifted her focus completely away from acting, because, well, the world was in shambles. And the actor was grieving the loss of family and friends who died of COVID-19-related illnesses. But White was able to convince her to get herself back in the game. She said:
"Mike texted me at 2 am one night and it just said: 'Are you afraid?' It was like he could read my mind and sensed that I was trying to get out of it. Then a great friend of mine told me to own my mess and just do it. I can't tell you how close I came to ruining this whole thing for myself. It's such a great lesson in life. I'd never have forgiven myself. I would've sat down to watch The White Lotus and said: 'What the hell was I thinking? I'm an insane person.' A lot of us actors are so insecure and scared of failure, we blow our own chances."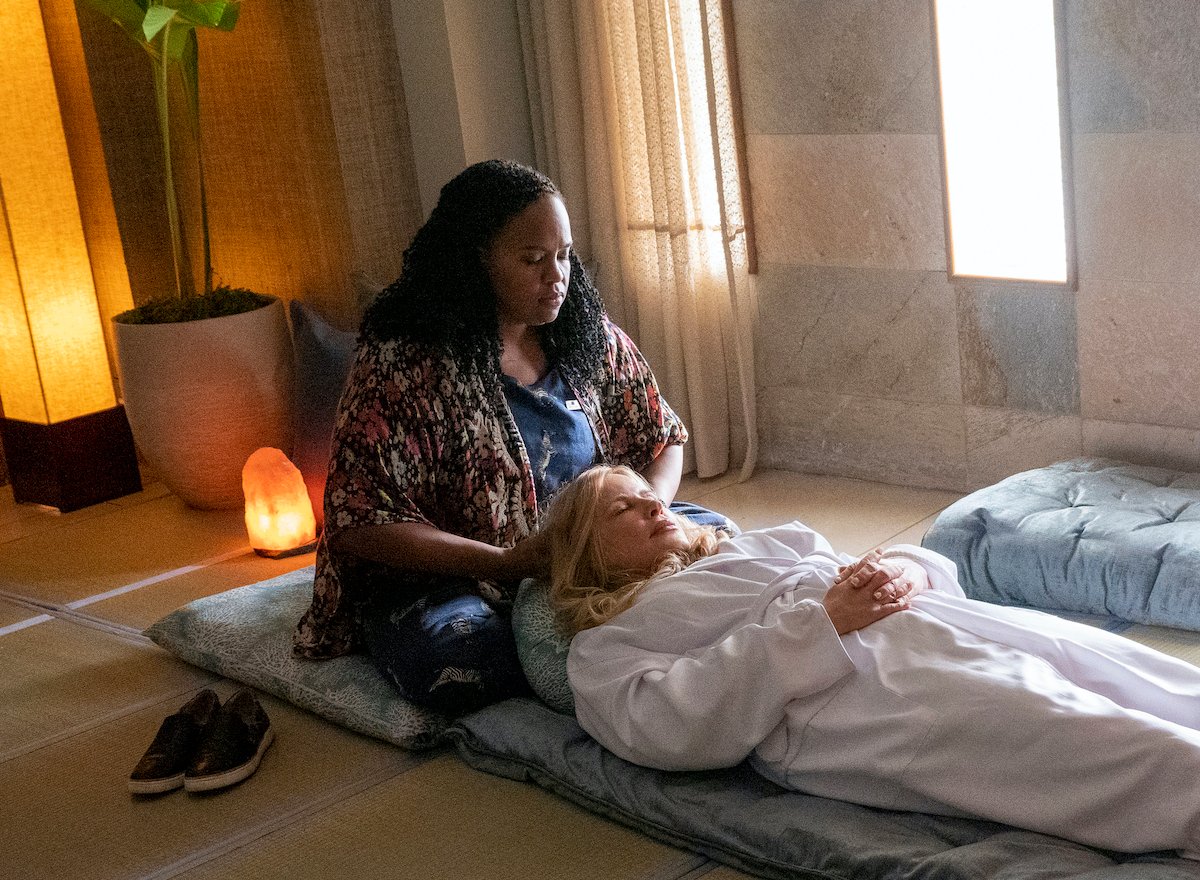 'The White Lotus' was made because of COVID-19
Coolidge's concerns about the pandemic are completely justified. But it turns out she chose the perfect show to work on. The White Lotus was actually developed as a solution to pandemic-era production delays.
After the pandemic shut down so many productions all at once, HBO gave White the chance to make a COVID-safe show. That meant The White Lotus cast and crew lived together in their quarantine bubble for the eight weeks of filming, which surely had its share of ups and downs. But White said feeling trapped at the resort where The White Lotus filmed actually helped the mood of the series, which he called a "tropical anxiety attack."
"We could not leave the hotel," he told Vanity Fair. "So it spilled over to the vibe of the show, which is sort of that feeling of 'You're on vacation, but why do you feel trapped?'"
Coolidge said because of her experiences during lockdown, she wasn't convinced she was "nailing it" while filming The White Lotus Season 1. But her cast members disagree. Sweeney said The White Lotus cast members struggled not to break character when Coolidge was performing, she was so funny.
"Jennifer is the queen of improvising," Sweeney told Who What Wear. "She is hilarious. Every single word, murmur, anything that comes out of her mouth. Everyone has to try so hard not to laugh [on set]. I hope one day I can be as good at comedy as she is."
Don't we all.