'The White Lotus' Season 2: Jennifer Coolidge, Michael Imperioli Among Confirmed Cast
Jennifer Coolidge will be returning for The White Lotus Season 2 on HBO. So far, the actor, who played Tanya McQuoid in the first season of the hit comedy-drama, is the only season 1 confirmed cast member confirmed to appear in the show's sophomore season.  
Jennifer Coolidge will appear in 'The White Lotus' Season 2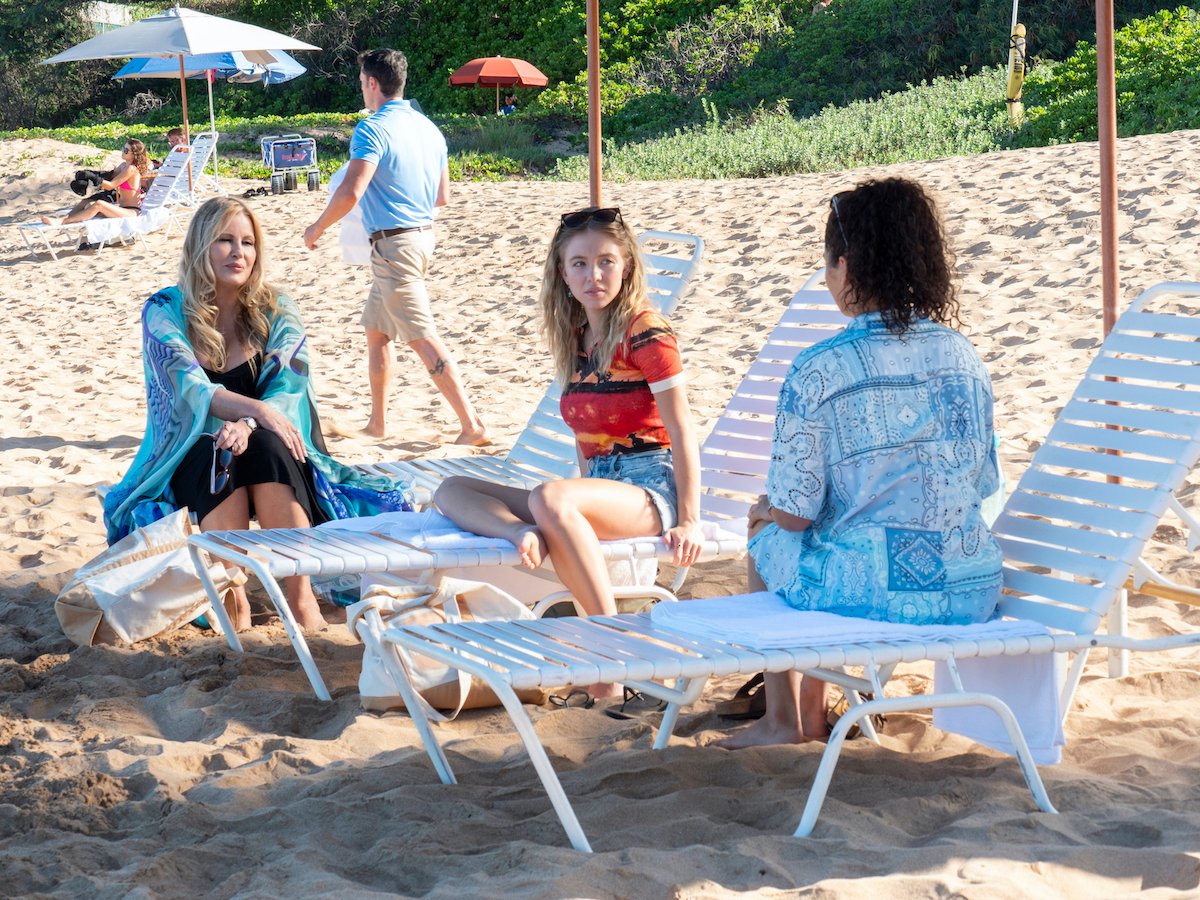 RELATED: 'The White Lotus': Sydney Sweeney's Thoughts on Reprising Her Role for Season 2
Reports that Coolidge would appear in another season of The White Lotus first emerged last fall. But HBO didn't confirm the casting news until late February 2022, when Deadline reported that Coolidge would indeed return.
In the first season of The White Lotus, Coolidge played a wealthy, needy, and often clueless woman who traveled to Hawaii to scatter the ashes of her emotionally abusive mother. She'll reprise that role in season 2, which sees her traveling with her younger employee, a woman named Portia (Haley Lu Richardson).
Tanya's Hawaiian vacation in season 1 ended with her reneging on her promise to financially support resort employee Belina's (Natasha Rothwell) business. "The last thing I need in my life is another transactional relationship, she said before she handed Belinda some cash to make up for crushing her dreams. Instead, she threw herself into a new relationship with Greg (Jon Gries), another resort guest who'd just informed her that he had a terminal illness. In the finale, they headed off to Aspen together. 
Michael Imperioli, Aubrey Plaza join 'The White Lous' cast 
Coolidge is the only returning cast member that we know of. But several new actors will be checking in to The White Louts for season 2, which takes place in Sicily. 
F. Murray Abraham will play a man named Bert DiGrasso. He's vacationing with his son Dominic (Michael Imperioli) and his grandson Elbie (Adam DiMarco). Sanditon alum Theo James and Meghann Fahy play Cameron and Daphne Babcock, a married couple who are on a vacation with Ethan Spiller (Will Sharpe) and his wife Harper (Aubrey Plaza). 
"I'm very honored to be on this television series, and I hope I don't let everybody down," Plaza recently told Variety. "It seems like everyone watched this show."
The White Lotus Season 2 cast also includes Tom Hollander (The Night Manager) as an English expat named Quentin. Leo Woodall plays a resort guest named Jack. 
Creator Mike White has said he'd like for other characters to return to the show 
So far, Coolidge is the only face from The White Lotus Season 1 that fans can expect to see in season 2. But the show's creator Mike White has expressed interest in bringing back other actors from season 1. 
"I don't think you can credibly have [all the season 1 guests] on the same vacation again," he told TVLive. "But maybe it could be a Marvel Universe type thing, where some of them would come back. We only made one-year deals with the actors, so we'd have to find out who is even available."
The White Lotus Season 2, which will have seven episodes, is currently in production in Italy. 
Check out Showbiz Cheat Sheet on Facebook!
RELATED: 'The White Lotus': What Does the HBO Series Say About Privilege?