'The Wire': Michael K. Williams Said He 'Wore That Dark Energy' of Omar Little
Michael K. Williams is known for his work as the witty Omar on HBO's The Wire. Unfortunately, the actor from The Wire died on Sept. 6, 2021 — but his legacy for his portrayal of Omar Little lives on. Prior to his death, Williams mentioned he had a tough time separating himself from the character of Omar once filming for the show wrapped. Here's what he said about how he "wore" the "dark energy" of his character once the show ended.
Is Omar from 'The Wire' based on a real person? Actor Michael K. Williams took inspiration from real life
The Wire is well-known as being one of the best American crime dramas to ever hit TV — and actors like Michael K. Williams brought the story to life with their fantastic characters. So, is Omar from The Wire based on a real person, or did Williams come up with the character himself? According to The New York Times, Omar is based on a drug dealer by the name of Donnie Andrews.
The publication notes Andrews took part in drug dealing and robberies in the '70s and '80s — and he was located in West Baltimore. Andrews even spoke to The New York Times in 2007 about the time he committed murder to help support his drug habit.
"My gun jammed," he explained. "So, the guy was lying on the ground, and it gave him a chance to look me in the eye, and he said, 'Why?'"
Later on, Andrews turned himself in and received a life prison sentence in 1987. Detective Edward Burns was the man he turned himself into, and the two later wrote a book. Andrews then died in 2012.
Michael K. Williams had trouble shaking off the character of Omar Little after filming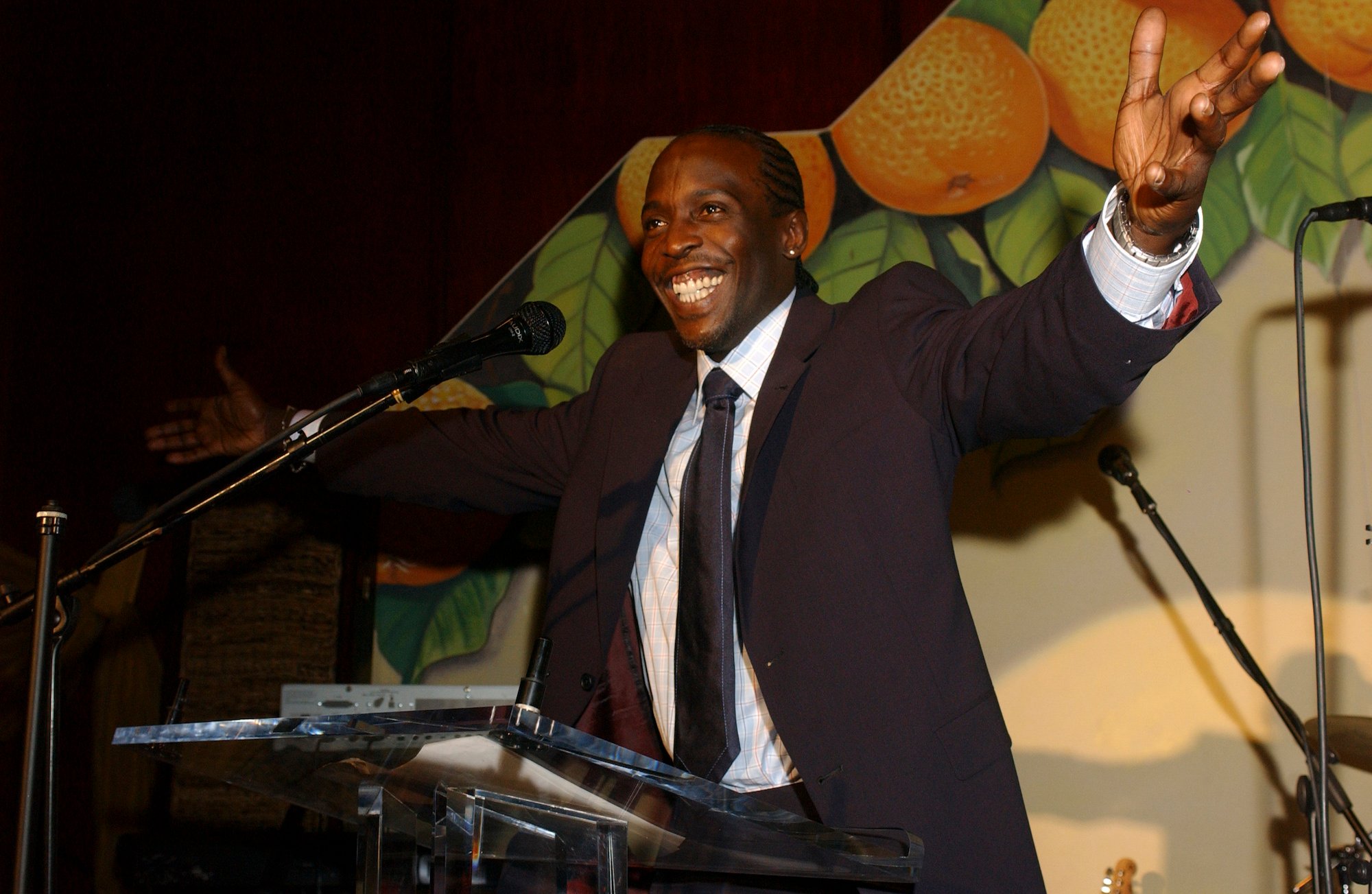 Michael K. Williams brought Omar in The Wire to life on the small screen. According to Celebrity Net Worth, USA Today named Williams' portrayal of the character as one of the top 10 reasons to still love watching TV. The actor was also nominated for an NAACP Image Award for Outstanding Actor in a Drama Series thanks to Omar. But playing the character came with a number of challenges.
Williams spoke with NPR in 2019 about playing Omar. When he first got the part, he noted he wanted others to notice him — and he didn't put in any work to self-improve. "Then, you know, when I was given this character as Omar, I could've used it as a nurturing tool for myself," Williams stated. "It could've been cathartic for me. I decided to wear it as a Spider-Man suit, you know, and just fly around and go, whee, look at me. … You know, and instead of actually doing the work and finding out how I could use this character to make myself feel better about me."
When Williams' time as Omar in The Wire ended, he noted he didn't have any personal tools to let the character go, either. "I wasn't going around robbing people or anything stupid like that, but I definitely wore that dark energy that Omar was," he added. "He was a dark soul, tortured soul. And I just woke all of that up and lived in that …."
Who killed Omar on 'The Wire'?
Fans likely recall how Omar died in The Wire. In season 5, rival Marlo Stanfield tortures and kills Butchie, Omar's advisor, after searching for Omar, who moved to Puerto Rico. Omar returns to Baltimore to find and punish Marlo for the killing, but he's ambushed during his search, causing him to jump out of a window and break his leg.
Eventually, Omar continues his search through the city and limps into a convenience store. A little boy by the name of Kenard walks inside with Omar. In the past, Kenard would pretend to be Omar with his friends — but he then ends up being the one to take Omar's life after seeing the chaos Omar caused. Kenard shoots Omar in the side of the head, much to his own shock.
Check out Showbiz Cheat Sheet on Facebook!
RELATED: 'The Wire': Michael B. Jordan Had To Have His Mom Removed From Set While Filming Wallace's Death Scene — 'You Could Just Hear Her Sobbing'