'The Witcher': Why Is the White Flame After Ciri?
The first two seasons of The Witcher teased the emergence of a powerful force called the White Flame. And after his shocking reveal in the season 2 finale of the Netflix series, many fans want to know why the White Flame is after Ciri.
The White Flame is revealed as Duny in 'The Witcher' Season 2 finale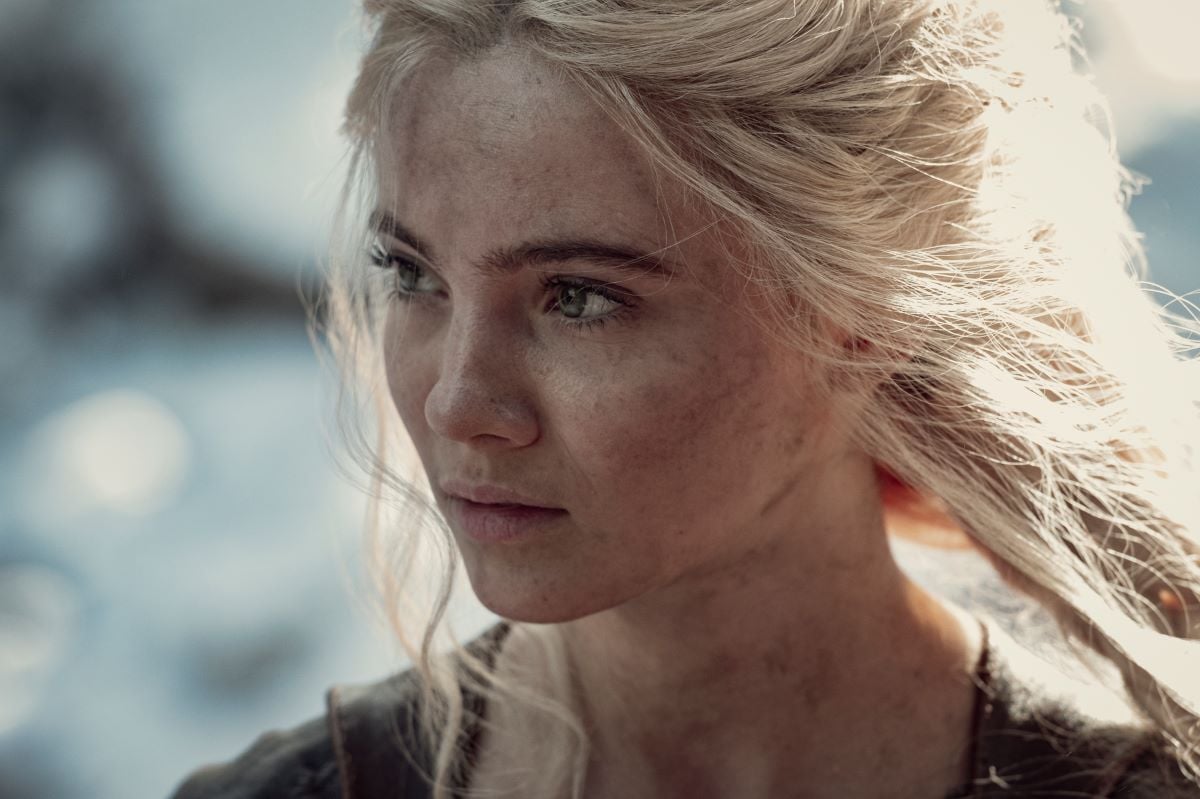 The Witcher Season 2 dove into Ciri's (Freya Allen) origins and revealed her powers and bloodline. But the season finale also revealed that the infamous White Flame is none other than her father, Duny (Bart Edwards), Emperor Emhyr var Emreis.
Ciri believed that Duny and her mother died in a shipwreck all this time. She was raised by her grandmother, Queen Calanthe (Jodhi May). And she wasn't told much of her parent's marriage, which resulted in her becoming Geralt's (Henry Cavill) child surprise.
In his brief finale appearance, Duny reveals that he is the White Flame who has been orchestrating chaos in Cintra, including the murder of Francesca's (Mecia Simon) baby. And he suggests he's doing all of this to get to Ciri.
"It was the best path to helping me find my daughter," Duny says.
What does the White Flame want with Ciri?
Duny didn't reveal what he wants from Ciri, but it's clearly nothing simple. He sent the Nilfgaardian army to her home and had her loved ones killed. So there seems to be more on his mind than just fatherly love.
In Season 1 of The Witcher, we learn that Duny was cursed to live in a porcupine-like body until he fell in love with Ciri's mother, Princess Pavetta (Gaia Mondadori). Calanthe was against the union at first. But when Geralt convinced her to let them marry, she agreed, and the marriage then lifted Duny's curse.
When Duny asked Geralt what he could do to repay him, the monster hunter joked and asked for the Law of Surprise. So, now, all these years later, it's possible Duny just wants his daughter back. But knowing how powerful she is, he may need her to keep his kingdom intact.
We know that as the White Flame, Duny is regarded as a savior in Nilfgaard. In seasons 1 and 2, Fringilla (Mimi Ndiweni) mentions that the White Flame saved her life and made her who she is. And Cahir (Eamon Farren), the head of the White Flame's army, seems to fear Duny and refers to him as the true ruler of Nilfgaard.
'The Witcher' star Henry Cavill says book fans knew the White Flame reveal was coming
Netflix's The Witcher is an adaptation of Andrzej Sapkowski's book series, which also serves as a basis for The Witcher video games. Fans who've read the books already knew the identity of the White Flame. And that's why series star Henry Cavill says it was essential to make that revelation now.
RELATED: 'The Witcher': Geralt Will Speak More In Season 2 Teases Henry Cavill
"Obviously, there are reveals that happen at different stages, but that's going to be a tricky one to keep under everyone's caps," Cavill told Decider. "If this were to go on for many, many seasons, then people are going to learn that information, especially after Season 1, when so many people actually read the books."
"So the information is freely flowing on all the forums out there, and they wanted to reveal it now," he added. "It's an interesting angle."