The World Record Bob Barker Held That Alex Trebek Broke
'Jeopardy!' host Alex Trebek broke the Guinness World Record that Bob Barker held for many years. Get the full story here.
In 1972, Bob Barker went on to join the hit game show The Price Is Right. Over the next three decades, he would become the memorable man tied to the program. He was the host with a contagious personality who seemed perfectly content and thrilled to host The Price Is Right…every single time. Like Alex Trebek of Jeopardy!, it was hard to imagine anyone else taking on the gig, and while Drew Carey would go on to replace Barker, it hasn't been quite the same since Barker left in 2007.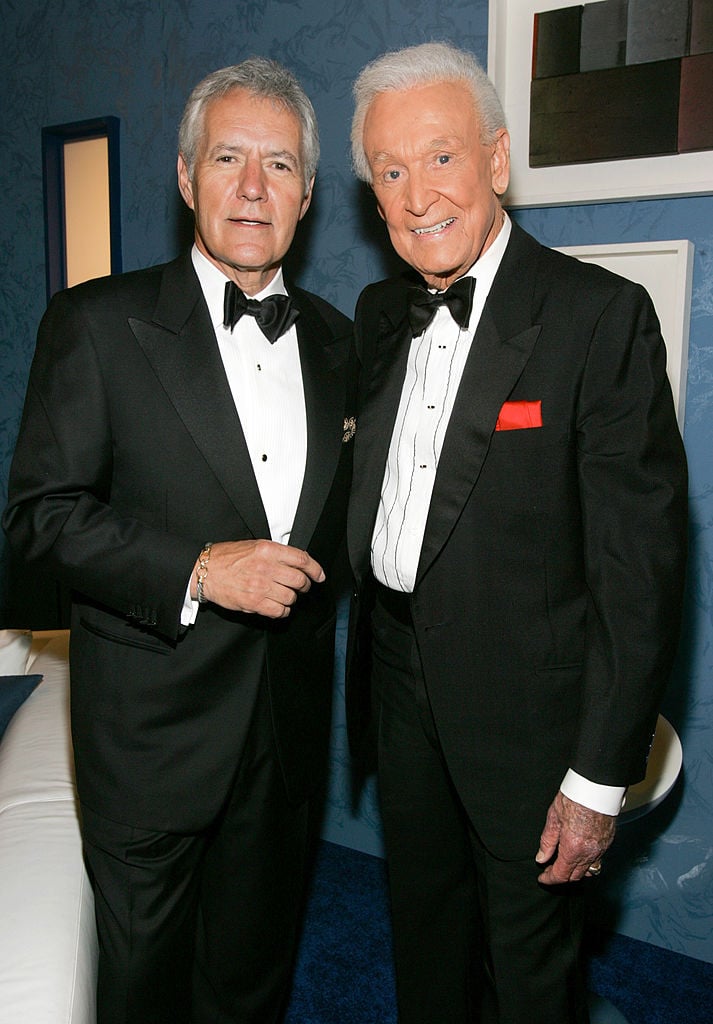 Similar to Jeopardy!, The Price Is Right had a different host before the most memorable one. Bill Cullen hosted the show in 1956 before Barker joined nearly two decades later when it was rebooted. 
Art Fleming hosted Jeopardy! for about a decade, the show went off the air, and when it came back for the long haul, it returned with Alex Trebek behind the podium. Yet, Bob Barker and Alex Trebek have yet another thing in common. Bob Barker held a major world record that Alex Trebek broke a few years back. 
Bob Barker, Alex Trebek, and Guinness World Records 
Alex Trebek began hosting the revival of Jeopardy! In 1984, and he has been the host of the show ever since. As a result, he has filmed a lot…a lot of episodes. The show airs every weeknight, so Trebek's number of appearances annually climbs rapidly. Thus, it should come as no surprise that he holds the Guinness World Record for most episodes hosted. 
Alex Trebek broke Bob Barker's previous record in 2014 when he hosted his 6,829th episode, according to TheThings. Considering it's been six years since Trebek broke the record, and he continues to host Jeopardy!, he hosted over 1000 more episodes than he did when he first broke Barker's record. 
Though Alex Trebek is rumored to soon retire, with his replacement still unknown, it will likely be quite some time until someone else comes in to break this record. However, Pat Sajak may be closing on Trebek, as he has been hosting Wheel of Fortune alongside Vanna White since 1981. 
Alex Trebek's 'Jeopardy!' journey 
Alex Trebek has been with Jeopardy! for quite some time and he has talked about retirement recently, even joking that Betty White would be the ideal replacement, for she possesses the two qualities he deems essential: intelligence and a sense of humor.
While Jeopardy! may one day see a brand new host, many argue that the show should end when Alex Trebek is no longer standing behind the podium. Many agree that Alex Trebek is the embodiment of the game show, and to replace him would be a disservice.
On the other hand, some argue that a successful contestant, such as Ken Jennings, would be the perfect candidate for the job. All remains to be seen, but for now, let's keep Trebek with his hands on this Guinness World Record.