'The Young and the Restless': Fans Are Convinced Kyle Is Going to Hook up With Tara
The Young and the Restless has long been one of television's most popular soap operas. The TV show, a mainstay in pop culture since it was first broadcast in 1973, has featured many wild romantic subplots and outrageous plot devices — but fans have remained glued to the story, and to the characters themselves, for over four decades. Even today, the soap opera hasn't lost any of its charm or ability to keep fans guessing. Recently, the character of Kyle Abbott has been making waves on social media, with fans discussing the latest revelation involving the character — and whether his next romantic partner on The Young and the Restless could be Tara.
Does Kyle have a child?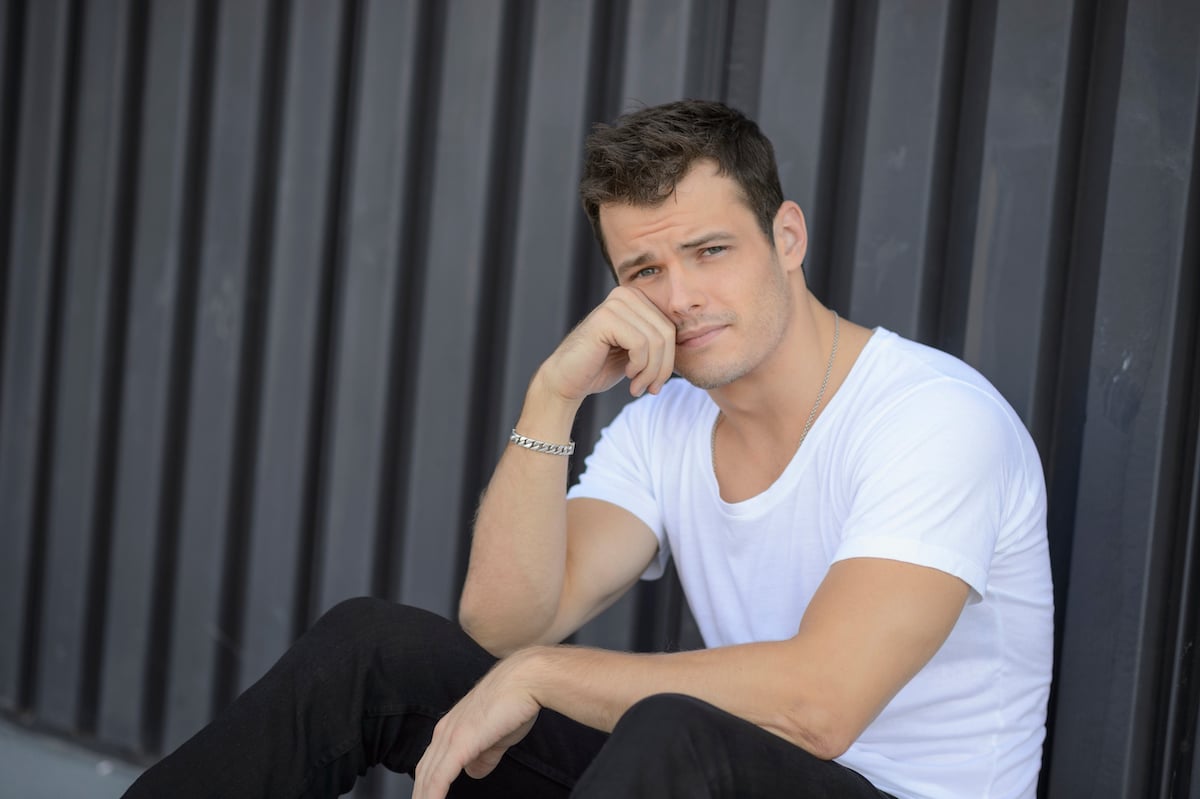 The character of Kyle Abbott has been featured on The Young and the Restless since 2001, by a number of different actors. Since 2018, the role has been played by Michael Mealor, to great critical success. While some fans have complained in the past that Kyle was too whiny or difficult to watch, his character has gone through a lot of trials and tribulations in recent months — and he seems to have matured a bit.
Part of Kyle's maturation process involved finding out, in early 2021, that he had a young son. The boy, named Harrison Locke, is the project of an affair between Kyle and Tara Locke — a much older woman whom Kyle found to be utterly irresistible. With such simmering chemistry between Kyle and Tara, it's no wonder that fans think something serious is going to go down between them. 
Fans think Kyle and Tara are going to hook up
In light of the fact that Kyle and Summer recently broke up, many fans believe that Tara and Kyle will hook up — years after they first connected on a romantic level. According to Soap Opera Spy, Summer's reaction to her recent drama with Kyle leaves the door wide open for a reconnection. It seems likely that the two will find themselves in each other's arms once more.
Fans have even taken to Twitter to sound off on the possibility of a renewed romance between Kyle and Tara. One Twitter user wrote "At the very least Kyle will end up sleeping with Tara. And considering how many conversations are overheard on this show … how come no one overheard Tara and Summer or Tara and Sally! lol." In the latest episodes of The Young and the Restless, Tara can be seen trying to manipulate situations involving Kyle, so it certainly seems as though she has love on the brain — even if Kyle hasn't quite come around yet. 
Who plays Tara on 'The Young and the Restless'?
As much as Kyle Abbott is a staple presence on The Young and the Restless, the character of Tara Locke is a relative newcomer. Played by actress Elizabeth Leiner, the character of Tara joined the series in early 2021, and has made waves with fans. Leiner is a veteran performer who has acted in shows like Drop Dead Diva and Criminal Minds: Borders. 
Fans are split over Tara, with some claiming that the woman is dead-set on drama at any cost — while some defend her actions by claiming that she is just doing what it takes to protect her young son. For now, it seems as though Tara will be around for some time on The Young and the Restless, especially with the newest storyline involving her potential romance with Kyle — and, of course, their shared commitment to their son, Harrison Locke.