There's a Fan Theory That Harry Styles Co-Wrote a Song on Taylor Swift's 'Folklore' and It's Actually Pretty Convincing
Taylor Swift released her surprise album, folklore, less than a week ago, and it's blown up the internet ever since. There are several standout songs, but there's still a mystery surrounding one of the writers on two of the songs. Who is William Bowery? Well, some thought it was Joe Alwyn, but now there's a convincing theory that it's Harry Styles.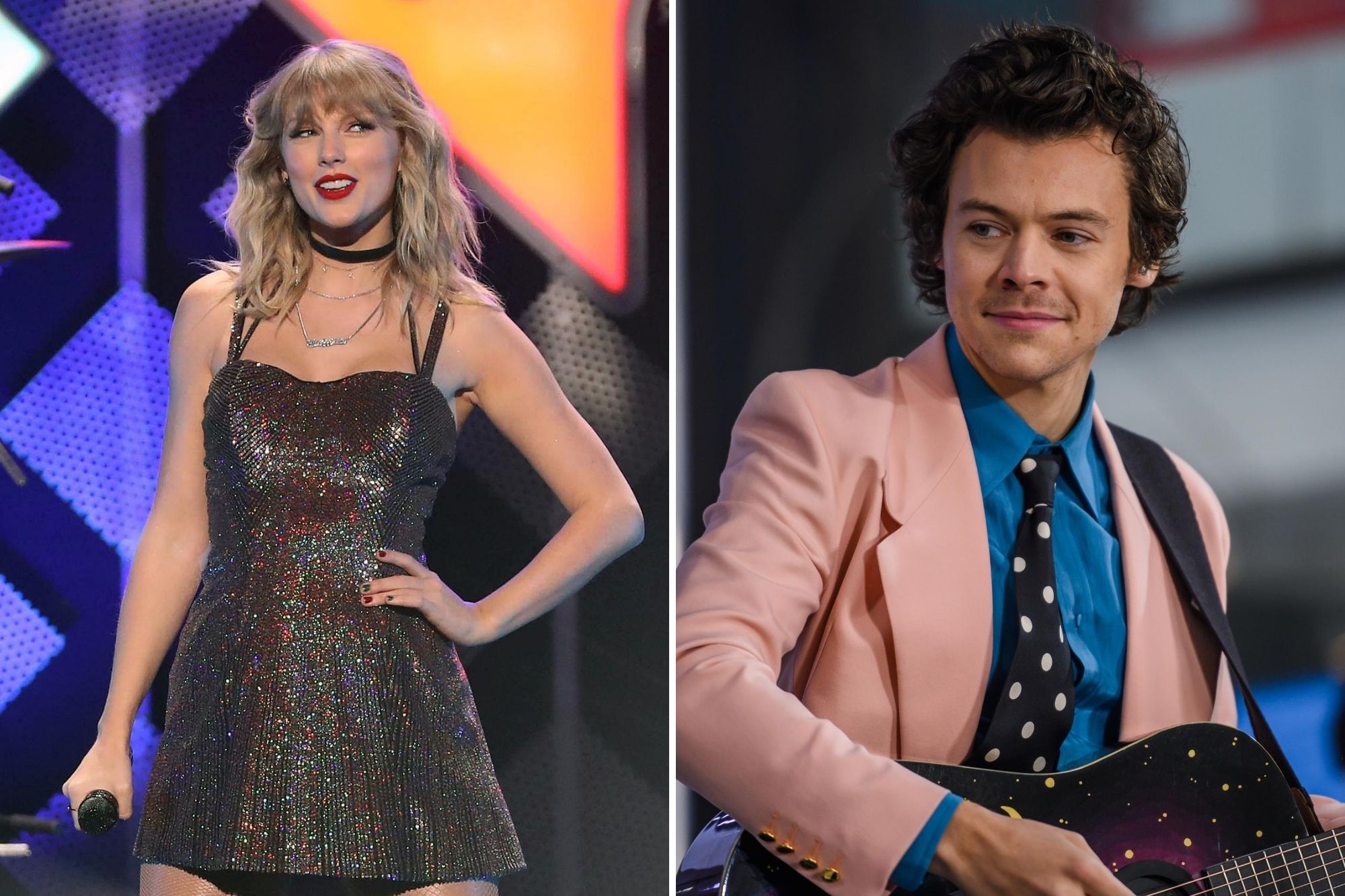 RELATED: Harry Styles Actually Only Has 1 Song About Taylor Swift, But There Are Others That Could Be About Her Too
People think William Bowery is a pseudonym for someone
On July 23, Swift announced that she was dropping her eighth album on July 24, and thanked a ton of her "musical heroes" that she worked on the album with. She brought on Aaron Dessner, of the band The National, for a lot of songs. She also dueted with Bon Iver and Jack Antonoff worked on this album again (he's done others with her before).
The name that confused many was William Bowery, who co-wrote "Exile" and "Betty" with Swift. From that first post, many thought it was a pseudonym right off the bat.
Swift isn't new to that concept; she went by Nils Sjöberg when she co-wrote Calvin Harris' song "This Is What You Came For." But obviously it wasn't her this time.
Many thought it was her brother, Austin Swift, who is allegedly the real singer of Jack Leopard and the Dolphin Club (another possible pseudonym). Or another popular theory was Joe Alwyn, Swift's boyfriend.
The clues that pointed to Alwyn included the fact that they stayed at the Bowery Hotel in New York City before. And he has connections with the name William.
RELATED: Did Taylor Swift Just Use a Pseudonym For Joe Alwyn? Fans Think He's a Co-Writer on Her New Album, 'folklore'
There's now a convincing theory that Harry Styles is William Bowery
However, there's even more convincing evidence that Harry Styles is actually William Bowery. It seems sort of far-fetched at first; Swift and Styles dated for a few months and rumor has it that it didn't end well. And they haven't really been seen together since. However, fans have been sleuthing and, again, it's convincing for many reasons. 
A Tumblr thread noted all of the clues. Styles actually has two connections to "Bowery." Apparently they stayed at the Bowery Hotel, as well. But also one of his last shows before COVID-19 locked everything down was at the Bowery Ballroom in New York. 
The post also pointed out that one of the songs William Bowery is credited on, "Exile," has been compared to "The Last Time," which also was a duet. That was on Red, and featured Gary Lightbody of Snow Patrol. Lightbody has written with Styles before, on the song "Something Great."
This would make sense because Aaron Dessner thinks Bowery is a songwriter
Probably the biggest hint that it's Styles, though — outside of the lyrics, which we'll get to below — is that Dessner is convinced it's someone who writes songs for a living. 
In an interview with Vulture, they asked him straight up if it's Alwyn. "I don't know. We're close, but she won't tell me that," Dessner revealed. "I think it's actually someone else, but it's good to have some mysteries."
Why does he think it's someone other than Alwyn? Because of the fact that this William Bowery came up with the original bones of "Exile" himself, something only someone who's very experienced with writing songs would be able to do.
"He's a songwriter, and actually, because of social distancing, I've never met him," Dessner told Rolling Stone. "He actually wrote the original idea for 'Exile,' and then Taylor took it and ran with it. I don't actually know to be totally honest."
Dessner went on to say that Bowery and Swift wrote the song together, adding in Dessner and Bon Iver's input after it was finished.
Dessner's comments alone point away from Alwyn, unless he's secretly an experienced songwriter. Whether it's Styles or not, William Bowery is a musician of some kind. 
The lyrics seem to really hone in on this 'Styles is William Bowery' theory too
RELATED: 'All Too Well' Might Be Taylor Swift's Saddest Song; An Investigation
Lastly, going into the lyrics, that original Tumblr post points out many clues that the song reflects Swift and Styles' past relationship. 
Justin Vernon (Bon Iver) sings the line: "I can see you standing, honey; With his arms around your body; Laughin', but the joke's not funny at all." To which Swift replies, "I can see you starin', honey; Like he's just your understudy; Like you'd get your knuckles bloody for me."
The fans note that this could refer to the 2015 Billboard Music Awards when Swift and Harris were in the front row — they were dating at the time — and had some serious PDA as Styles looked on. 
There are other examples, but one of the biggest hints is the line "We always walked a very thin line." You know, what some would call a Fine Line. 
Lastly, many pointed out that Swift's "Cardigan" music video looked very similar to Styles' "Falling" video, since both had visuals of pianos submerged in water.
Whether Styles is actually William Bowery remains to be seen. And it's really not something that fans will know the answer to until one of them says something about it (if they ever do). But, it's a very convincing theory, nonetheless. 
RELATED: Is Every Song on Taylor Swift's 'folklore' Connected?