There's a 'New Moon' Chapter From Edward's Perspective Written by Stephenie Meyer, for Those That Loved 'Midnight Sun'
Twilight defined a lot of teenagers' lives in the late 2000s, early 2010s and created a massive film franchise that saw a huge renaissance this past year thanks to the pandemic. The books are mostly told from Bella's point of view, with the exception of Breaking Dawn, which features Jacob Black's perspective in the middle. That's why Midnight Sun was such a big deal because fans were able to see some of the story through Edward Cullen's eyes. And now fans can do that again in New Moon, if only for a chapter. 
Stephenie Meyer said she would never write 'New Moon' from Edward Cullen's perspective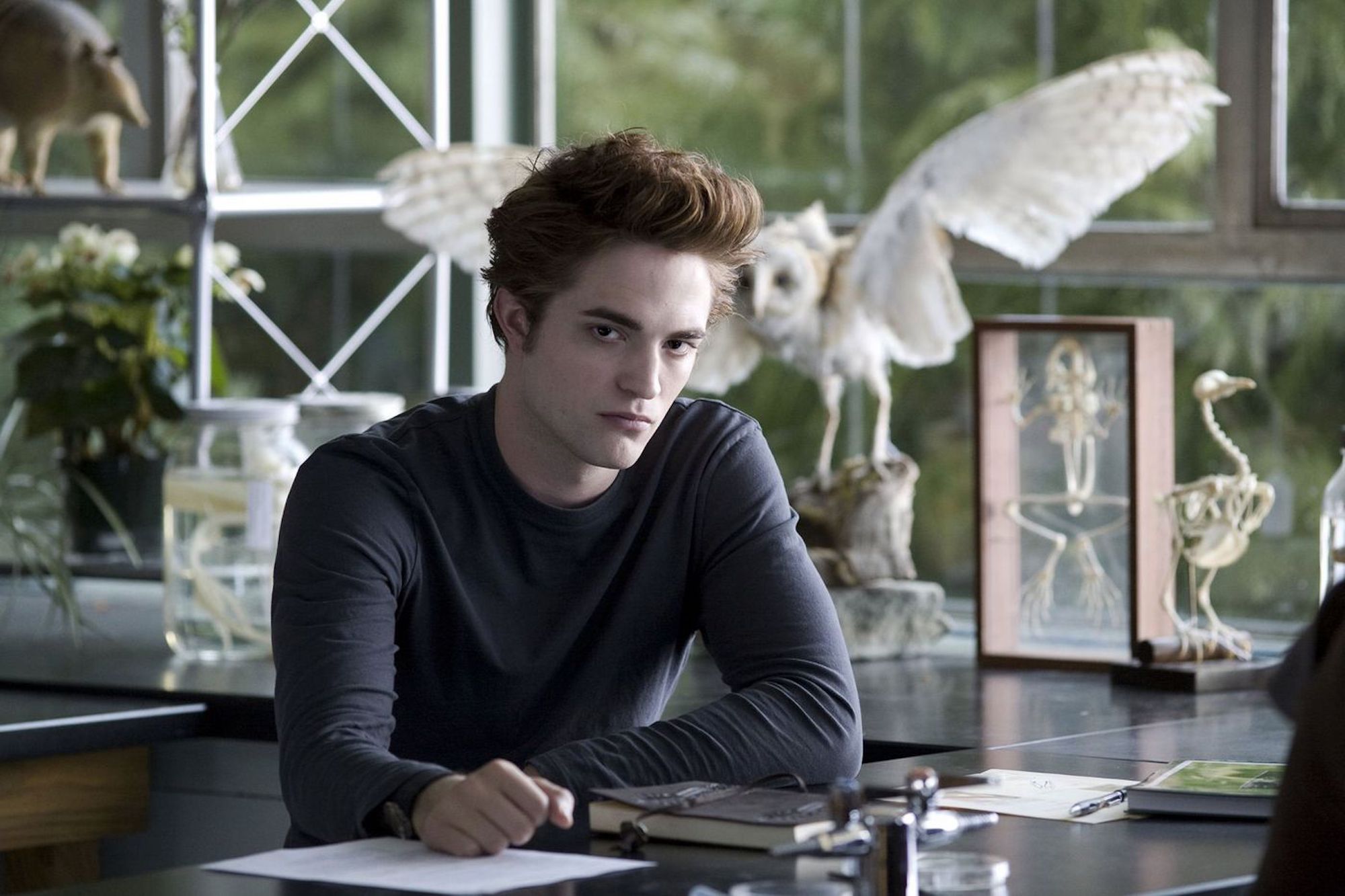 Longtime fans of Twilight might remember, but Stephenie Meyer was working on Midnight Sun — the first book told from Edward's perspective — since the 2000s. However, Midnight Sun was leaked in 2008 which put her off from releasing it and working on it. Fast forward to 2020 and she finally published it in August. 
It was a long and winding road, with a lot of her pushback from publishing due to the fact that it was leaked. At the time, in 2008, Meyer wrote that she didn't know if she'd ever release it because of the way things went down. 
But now, after Midnight Sun did come out, Meyer also said that writing Edward is just so difficult. Because he's sulking so much. 
"I have no immediate plans, but if I ever come back to the world of the Cullens, it will be through Renesmee's perspective [the child of Bella and Edward]," Meyer told The Daily Telegraph about writing more Twilight books in the future. "I won't rewrite any more books from Edward's point of view. He makes me too anxious."
However, she did release 1 'New Moon' chapter from Edward Cullen's perspective and it's a doozy
When Meyer said she wouldn't write any more books from Edward's point of view, that meant fans would never get his perspective during the book where fans would want it most: New Moon. The book where fans see Edward the least and don't know what he's doing. 
With Twilight, a lot of it was just a retelling of events readers already knew, aside from his short time in Alaska or in Arizona before rescuing Bella. But with New Moon, fans don't know his brooding thoughts or activities. One could imagine how difficult it would be for Meyer to get into his tortured headspace. But fans? Fans would flock to read it. 
Luckily, one chapter of Edward's time away from Bella in New Moon does exist and it's not fanfiction. Meyer wrote "New Moon Extras" on her site with three different documents. One consists of the phone call between Alice and Rosalie, another of Jacob Black's perspective through the story, and the last is Edward's fateful point of view when Rosalie gives him the call that Bella jumped off the cliff. 
Obviously, Alice can't see that Jacob saved Bella because wolves aren't visible to her visions. However, at the time, they all think Bella's dead. And Rosalie thinks Edward deserves to know, while the family wants to wait a bit as Alice heads to Forks.  
Just like 'Midnight Sun,' even just 1 chapter from 'New Moon' changes the way fans see this part of Edward's story 
Even though it's the same story and fans know the ending, this new perspective does a lot to change the way fans see things within the story. Just like Midnight Sun did. 
Fans got to see a little bit of Edward's life outside of Forks in the movie New Moon, however, it sounds like things are different in the book, as he's hiding in someone's house or apartment and hears Spanish, not Portuguese. So he's not in Brazil, like he is in the movie. 
Without giving anything away, if fans want to read this chapter — called "Rosalie's News" — Rosalie's unceremonious and cold front are on full display. But it's mostly because she doesn't truly understand how much Edward loves this human until he goes to Volterra to "pull a Romeo." 
What's also fun for fans — after you get over Edward's sulking and very sad chapter — is the other extra chapter Meyer has on her site. It's the phone call Rosalie has right after with Alice. This is where she does realize what Edward's going to do. It's actually quite interesting how naive she. Since fans know how deep Edward and Bella's relationship was. But she, obviously, didn't. 
Even though this chapter is only four pages, it scratches the surface of Edward's dark headspace during New Moon, and possibly how close he was each day to just booking it back to Forks to be with Bella again. Odds are? He wouldn't have made it another year without her. But who knows what he would have found when he came back.