There's a Secret 'Teenage Love Triangle' Story on Taylor Swift's 'folklore'
Taylor Swift's folklore brought brand new music, but also a whole new sound. It builds off Swift's previous albums but is a really new vibe for the artist; it's almost exclusively folk/indie rock. And while Swift isn't new to genius songwriting and telling stories, fans found a love triangle theme in three of the songs.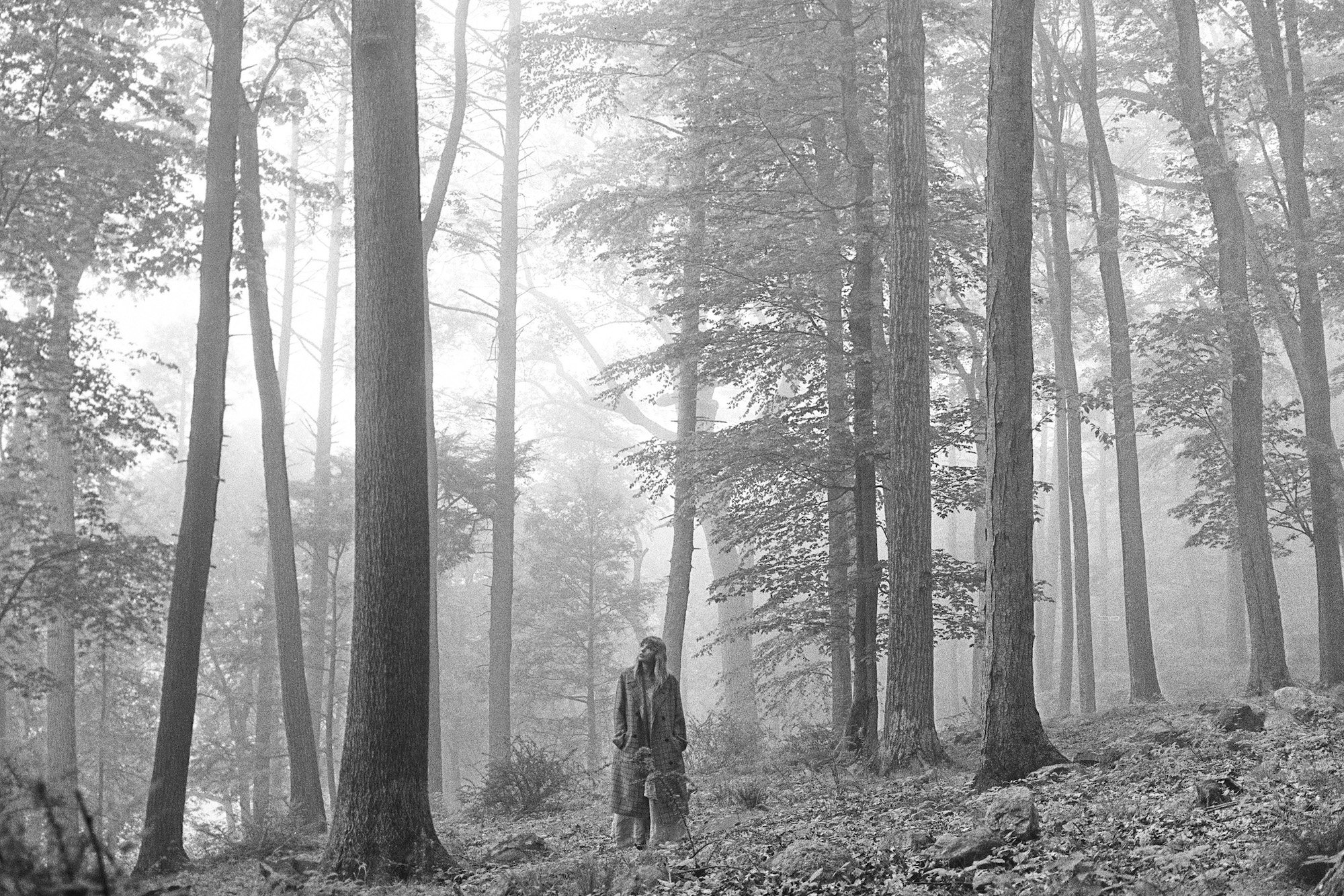 RELATED: Taylor Swift's 'Folklore' Decoded: What Every Song on Her Surprise Album Is About
Fans think Taylor Swift's album, 'folklore' tells the story of a love triangle with three songs
Swift announced on July 23 that her eighth studio album would be released at midnight on July 24. It's not only the fastest she's ever made an album after her last one, but it's also the first release that's been such a surprise for fans.
"In isolation my imagination has run wild and this album is the result, a collection of songs and stories that flowed like a stream of consciousness," she wrote on Instagram. "Picking up a pen was my way of escaping into fantasy, history, and memory. I've told these stories to the best of my ability with all the love, wonder, and whimsy they deserve. Now it's up to you to pass them down. folklore is out now."
Well, fans seem to have found one of those fantasy or imaginative stories: a love triangle between Betty, Inez, and James. These "characters" are all mentioned in the song "Betty," and fans linked their story to the songs "Cardigan" and "August" as well.
Swift even revealed, herself, that there's a love triangle in three songs in a Livestream on YouTube the night folklore released.
"There's a collection of three songs I refer to as The Teenage Love Triangle," she said. "These three songs explore a love triangle from all three people's perspectives at different times in their lives."
'Betty,' 'Cardigan,' and 'August' tells different points of view from the same story
"Betty" is from the point of view of James. He's in love with Betty, but she's trying to distance herself from him because of rumors Inez told her. Things went south for Betty and James the night of a big school dance when he left her there alone and cheated on her. Even though he claims he "dreamt of [Betty] all summer long."
James also confesses in the song that "The worst thing that I ever did / Was what I did to you," referring to his infidelity.
"Cardigan" tells Betty's viewpoint. It takes place before and after James' cheating, with descriptions of falling in love and feeling lost in someone. However, Betty describes feeling like an old "cardigan" left under someone's bed. 
This addresses James' cheating, but the most notable line about it is:
"A friend to all is a friend to none / Chase two girls, lose the one / When you are young, they assume you know nothing."
Lastly, "August" shows Inez's point of view. For one, the time period that James talked about being with Inez was in the summer (the season August falls in). The song describes how Inez is completely infatuated with James and wishes he'd be just as into her, as she is into him. However, James is always distant, and listeners know it's because he's constantly thinking about Betty. Inez also mentions the "get in the car" moment he talked about too.
Maybe one of the saddest parts of this song is Inez knowing, the whole time, that they were meant to fail.
"August sipped away like a bottle of wine / 'Cause you were never mine."
'Betty' might also reveal the name of Ryan Reynolds and Blake Lively's third kid
Once you realize that these three songs tell such a sad love story where no one wins, it paints such a tragic picture. It makes listening to these three songs all the sadder, too. 
But fans also think that these three names are linked to Ryan Reynolds and Blake Lively. More specifically, to their children.
One Twitter user wrote,
Am I the only one that realized that Taylor Swift's song Betty has both of Blake Lively's kids names in it? Is Blake's third baby named Betty?! I am so invested in this new theory now.
James and Inez are Livey and Reynolds' daughters, and they have a third child. They just haven't released their name yet. They're very secretive about their kids, and didn't reveal Lively gave birth until October, even though she gave birth in the summer according to PopSugar.
Using those two names together is too much of a coincidence. So it's a really good guess that Betty is a callout to their newest child.
RELATED: Taylor Swift's New Album, folklore, Isn't Out Yet, but There's Already 1 Huge Critique