These Are the Top 5 Tracks From Taylor Swift's 'Folklore' on Spotify Right Now
Taylor Swift's folklore came out as a surprise on July 24 and delighted many fans. Its folk, alternative sound, mixed with Swift's typical witty and smart lyrics made it one of her best albums yet. Everyone has their favorite song, but which are the most popular on Spotify? Here are the current top five.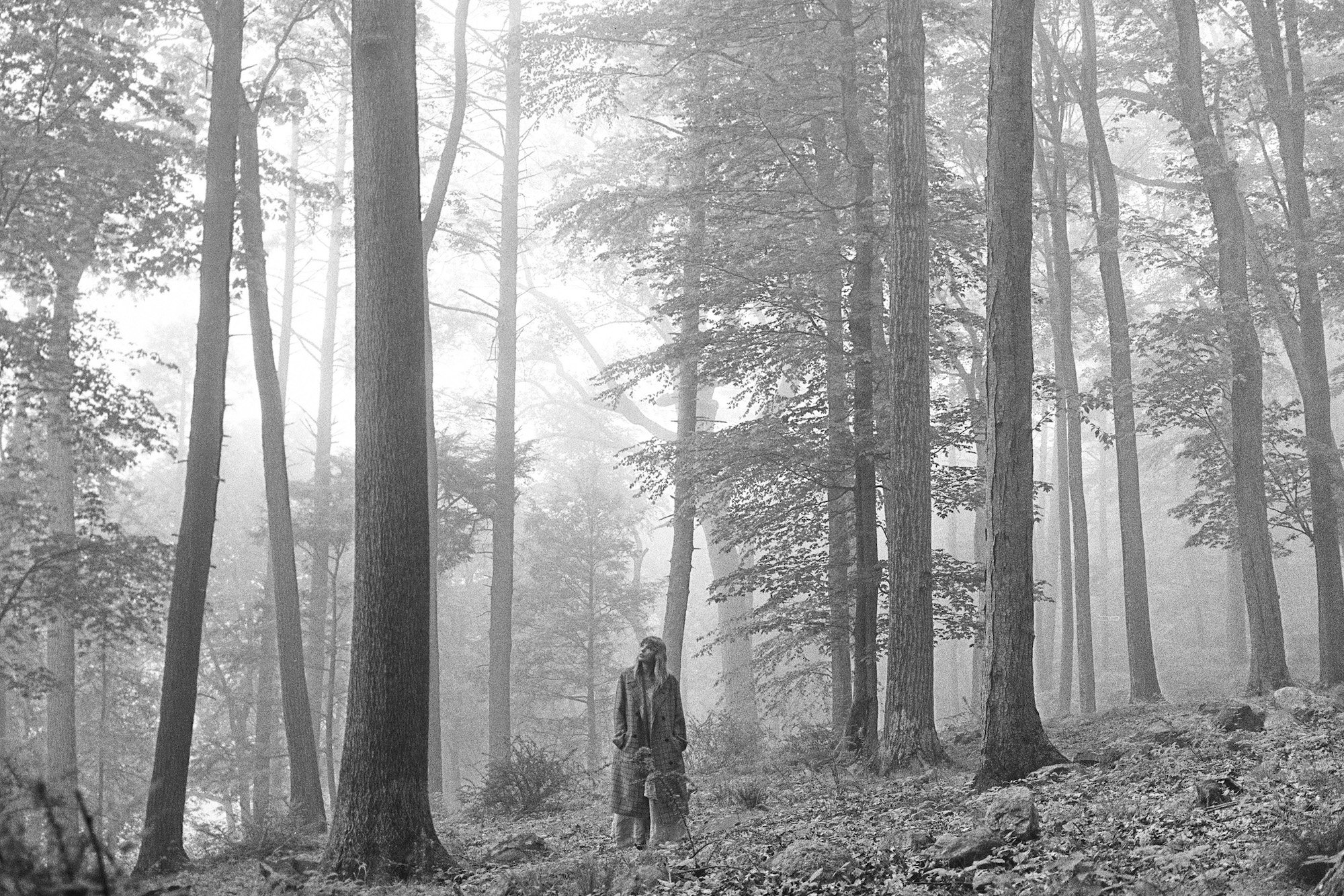 'Cardigan'
At over 24 million streams so far, "Cardigan" is Swift's most popular song on Spotify at the moment. It's the second track on the album and was the premiere music video that went along with the album release. The whole thing was filmed in lockdown, following strict COVID-19 guidelines. 
The song can be either read from a sad point of view or a hopeful one. Maybe the singer doesn't feel respected or loved like they should, aka the "old cardigan." Or, maybe the singer fits their lover like they've been with them their whole life. 
Swift said that three of her songs make up a "Teenage Love Triangle" storyline, and this is definitely the first one, told from Betty's point of view. Listen to "August" and "Betty" to get the full story. 
'The 1'
Going with the theme of "folklore," Swift said that she poured a lot of storytelling and imaginative songs into this album. This song focuses on that point in a relationship — or when you're getting to know someone — when you are wishing they feel the same way back. Maybe that person is a lost connection, and "it would have been fun, if you would have been the 1." But not every love story has a happy ending. 
'Exile' (ft. Bon Iver)
If "Exile" isn't the saddest song on folklore, it's certainly one of the saddest. It's about two people who used to be lovers seeing each other again after their breakup. It drips with longing and pain, and there's no hope of reconciliation.
The bridge might be the best description of the song in general, of two exes who maybe went too hard, too fast. And didn't take the time to communicate their desires, dreams, and love clearly.
You didn't even hear me out (You didn't even hear me out)

You never gave a warning sign (I gave so many signs)

All this time

I never learned to read your mind (Never learned to read my mind)

I couldn't turn things around (You never turned things around)

'Cause you never gave a warning sign (I gave so many signs)
And when Swift and folk band Bon Iver sing "I've seen this movie before, so I'm leaving out the side door"? Chills. 
'The Last Great American Dynasty'
This is one of the only upbeat songs on the album, and it doesn't disappoint. Not only does it tell a clear story, but it's a true story. It's about Rebekah Harkness, a "patron of the arts, and founder of the Rebekah Harkness Foundation" according to Genius. As she sings in the song, the house Harkness owned was known as "Holiday House," it's in Rhode Island, and Swift bought it. 
She comments on the sexism Harkness faced, how she brought about the end to the "last great American dynasty," even though her husband was to blame. It's a great trip through history and it's fun to paint the picture in your head as you listen. 
'My Tears Ricochet' 
Last on this list is "My Tears Ricochet." According to Genius, Swift shared that the song was about an "embittered tormentor showing up at the funeral of his fallen object of obsession." The line that points to this goes:
And you're the hero flying around, saving face

And if I'm dead to you, why are you at the wake?

Cursing my name, wishing I stayed

Look at how my tears ricochet
It's about someone who could care less about the singer, crying crocodile tears to "save face" when the singer is at their lowest. Her tears "ricocheting" means that the tears the perpetrator caused bounce off Swift and back to them. So that they're even more aware of her visible pain (the tears) and maybe said tears have come to haunt them in the end. 
Many think this song is talking about Swift's departure from Big Machine records and Scott Borchetta and Scooter Braun's betrayal by not selling Swift's masters back to her.