These TikTok 'Twilight' Fan Theories Will Change The Way You Look at The Series
Is it 2020 or 2008 again? Because Twilight mania is starting to come back in full force. The newest companion novel, Midnight Sun, has brought out a lot of fans' vampire obsessions and Edward Cullen thirst. Sparkly vampires and Forks, WA never really went out of style it seems, and the Twilight renaissance is upon us. 
With that said, a lot of fans have had more than a decade to stew over their favorite book theories. And a recent TikTok video brought fans' creative side out. The results might change the way you read the Twilight series.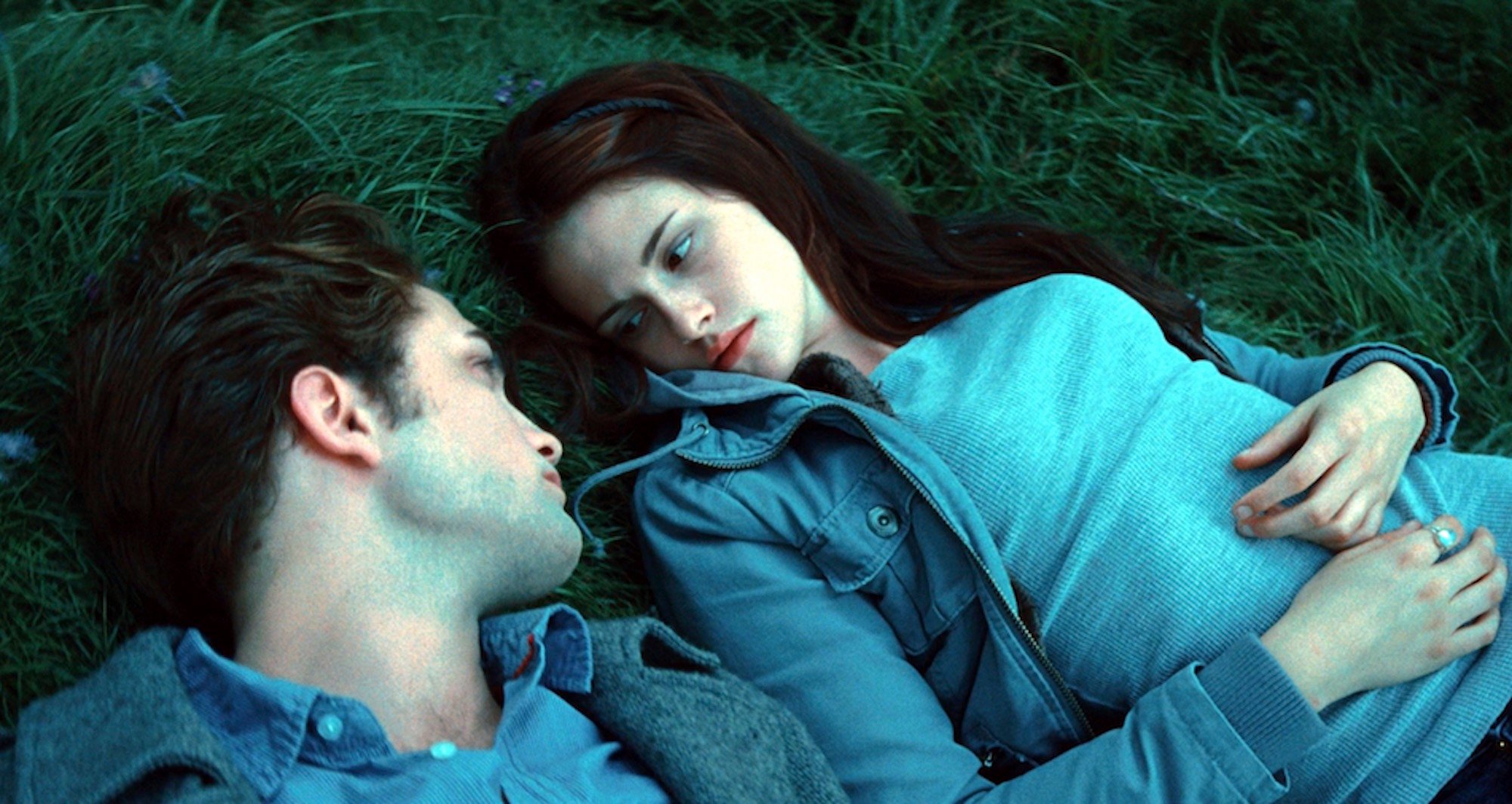 RELATED: 'Twilight': Robert Pattinson Spoke in an American Accent to Deal with Fame
TikTok users came up with some mind-blowing conspiracy theories about 'Twilight'
On Aug. 16, TikTok user @julie.mxx made a video asking other users to, "Turn my comment section into Twilight conspiracy theories…" The video has over 18,000 likes and 1,300 comments. And these fans did not disappoint.
With all those voices, a popular theme in the comments revolved around Bella and Edward's ulterior motives. Did they ever really love each other? Or was it all just extenuating circumstances that shoved these two together, bonding them forever?
User @bdjsnssbsb6969420 has one of the top comments and they wrote, "Bella didn't really love Edward she loved the idea of being young forever so she used that to her advantage since her mind Couldn't be read." And user @_aimssss wrote, "Bella was never in love with Edward; she was lured in like prey and mistook it for the feeling for love. It was just an addiction."
Both of these comments can sort of be debunked by the fact that all of the original books are from Bella's point of view. But these are conspiracy theories, after all. The prey/predator theory could lead somewhere, though. The books already point out that humans are lured in by the vampires' gorgeous appearances, leaving much to be desired if a reader wanted to take this theory to heart.
@ahamusic.lywho suggested an "It was all a dream" theory with a dark twist: "Edward killed Bella in the dance studio. she created a fantasy while dying . all bc she wanted to be loved and be with edward forever." Queue the New Moon depression scene for that one.
Was Renesmee what she appeared to be?
Another theme involved Bella and Edward's daughter, Renesmee. User @kerigraves3 commented that maybe the audience is seeing what she wants them to. "The movies are from renesmees POV because she could show visions and is telling the story of her mother's life to someone else."
That could be interesting. And if someone ran with that, it could bring in questions about whether or not the story is accurate. Since it would be a retelling and not the actual story. 
User @toni.rose.hall commented another unsettling spin. "Renesmes actual gift was manipulation, so when Bella actually died during childbirth she made everything believe she was still there, making them happy," they wrote. These "Maybe Bella was actually dead this entire time" theories are real bummers. But what Twilight fan doesn't like a bit of angst and death mixed in with their vampires? 
Essentially, anyone can follow these comments down a dark rabbit hole into Twilight TikTok, but the user @butterflycocaine summed it all up nicely: "All these comments are making me question everything and leaving me unsettled."
2 more 'Twilight' books might be on the horizon 
In case anyone needed more Twilight content, Stephenie Meyer, of course, released Midnight Sun and all five of the movies are available on Amazon Prime. But Meyer is planning more books that fans can look forward to as well. 
"So, the stories are there," Meyer said in an exclusive fan event someone posted on TikTok. "There are two more books, I think, in the world that I want to write. I've got them outlined, and I think a chapter written of the first one. And so I know what's there."
When it comes to what those two books could be about, Meyer told The Daily Telegraph that she doesn't plan on continuing Edward's point of view, but might focus on his daughter's.
"I have no immediate plans, but if I ever come back to the world of the Cullens, it will be through Renesmee's perspective [the child of Bella and Edward]," she said. "I won't rewrite any more books from Edward's point of view. He makes me too anxious."
Will Meyer deliver a Breaking Dawn Part 2 twist and take on one of the Renesmee conspiracies above? Only time will tell. 
RELATED: There Are 2 More 'Twilight' Books That Stephenie Meyer Has up Her Sleeve, After 'Midnight Sun' Success