This Camera Trick Helped Keep 'Breaking Dawn' Rated PG-13 Even With its 'Intense' Sex Scenes
Filming intimate scenes can be tricky, and that was no different for 'The Twilight Saga: Breaking Dawn 1' & '2.' Here's how they kept it PG-13.
It's kind of common knowledge that even if a sex scene on TV or in the movies looks really hot and heavy, odds are it really wasn't when it was filmed. There are typically a ton of people on set when it's done and the actors involved are professionals who aren't actually doing the dirty. 
With that said, the sex scenes in The Twilight Saga: Breaking Dawn Part 1 and 2 were no different. And in order to keep them under an R-rating (meaning PG-13), there was a simple camera technique that they used on the film so that the intimate scenes didn't get too explicit. 
They made sure to focus the camera on the actors' faces so that they weren't too graphic with the sex scenes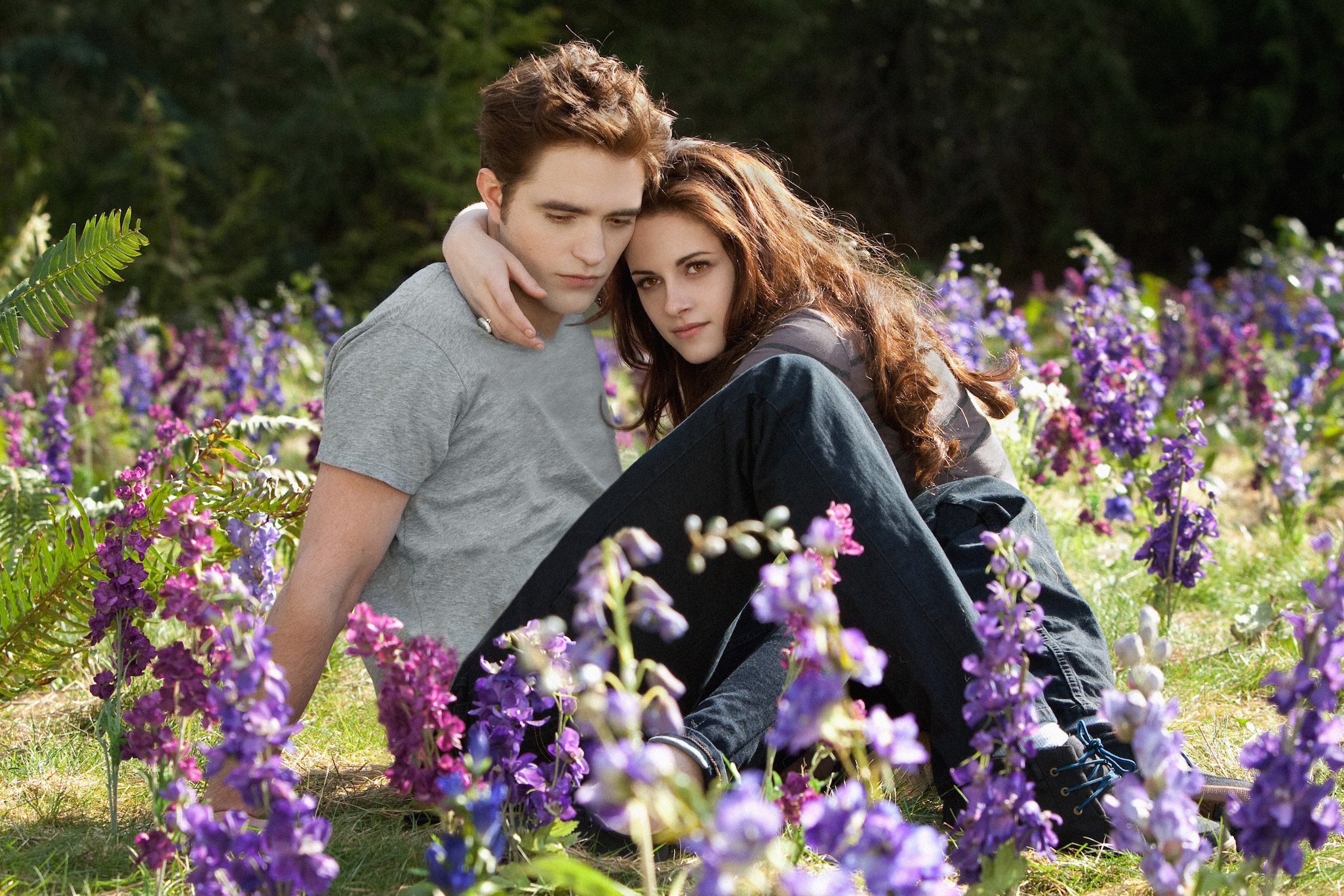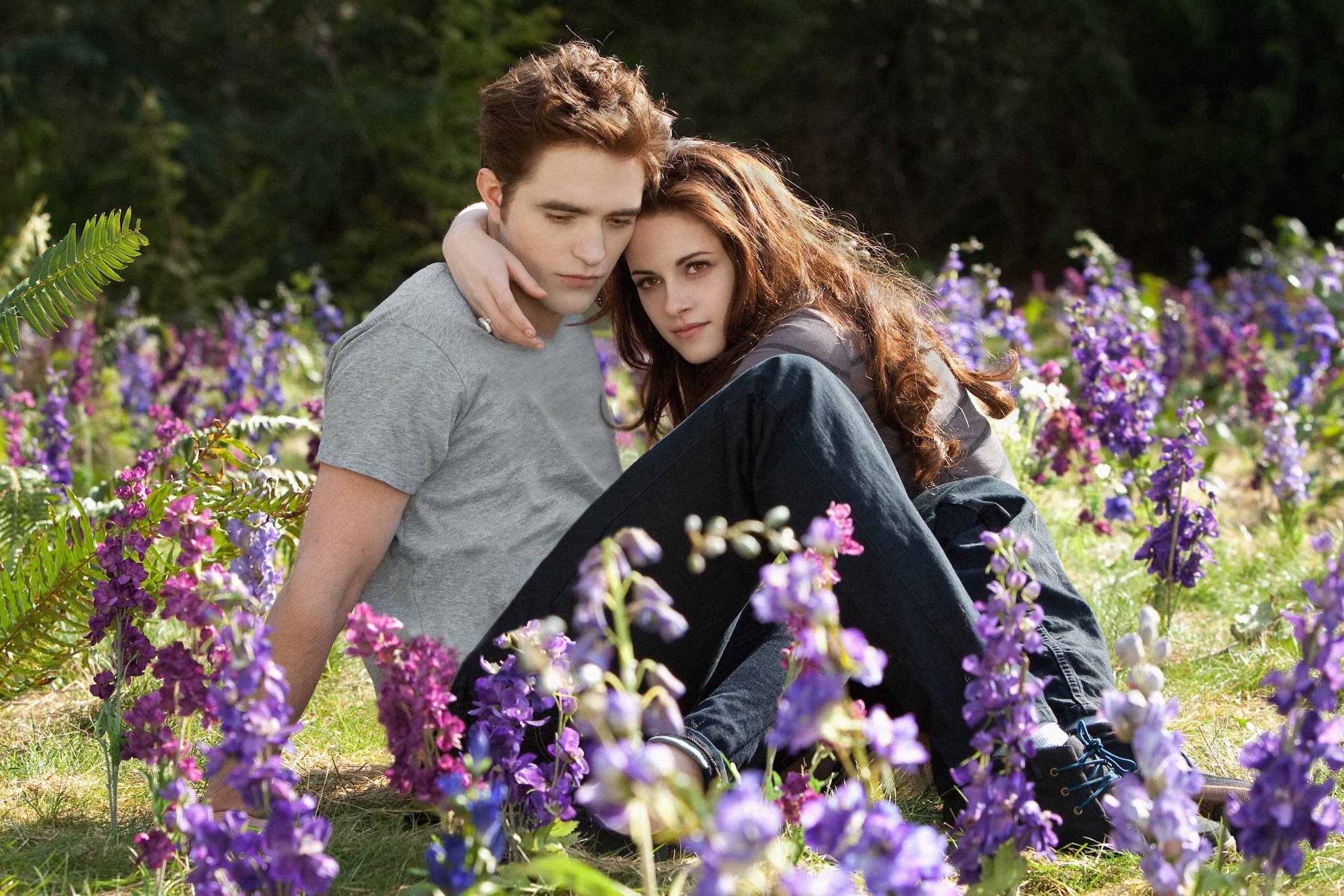 From the first Breaking Dawn part to the second one, Bella Swan becomes a vampire, meaning that the sex scenes get a little bit "wilder" according to Robert Pattinson. Marie Claire UK reported in 2012 that the actor, who played Edward Cullen, noted that because of this, the crew and director wanted to "do something different" to find "ways to make it sexy" while also keeping it PG-13. 
"The idea was for us to have the greatest vampire sex ever," Pattinson said. 
And how did they keep it in the realm of appropriate, sexy fun? By not showing too much of the actors' bodies. 
"It's awkward doing close-ups in front of a big crew with the camera operator in your face and you're supposed to show ultimate ecstasy," Pattinson said. "Kristen and I would start to laugh and the cameraman was laughing, too."
Vampire sex makes things a bit more fun, but again, they had to keep it PG-13
Pattinson went on and told NBC News something similar in 2012. He said that the one sex scene in Breaking Dawn — Part 2 is "pretty ridiculous" because it has a bit of a different dynamic than the first one. It's a bit more mystical, with some special effects around Bella's face that weren't there in the first part. Because remember, she's a vampire now. 
""It can't just be a normal sex scene," Pattinson said after saying that they had to be "inventive" with the ways in which they filmed the sex scene. "It's supposed to be about, like, the greatest vampire sex you've ever had." 
They still had to do reshoots because things got a bit too steamy 
But even after their careful planning, some of the scenes were too risque for the MPAA. According to director Bill Condon, according to People, their "guidelines on thrusting intercourse" are pretty strict, and "[Kristen] got very into it."
So they had to redo some of those scenes, reshooting and re-editing those bits. Condon noted that the scene was "so much more about romance than it was about hot-and-heavy action." The "adjustment" was "simple" to make, he said. 
"It's almost clinical the kind of strict guidelines [the MPAA] have about anything that appears to be," Condon stated.