This Elvis Presley Hit May Have Been Inspired by a Pepsi Bottle
Elvis Presley had a long, varied career, so some of the ideas for his songs came from unexpected places. One of them was inspired by a can of Pepsi. Here's a look at the legendary artist behind some of the King of Rock 'n' Roll's most iconic songs — and why it's not clear how one of them was written.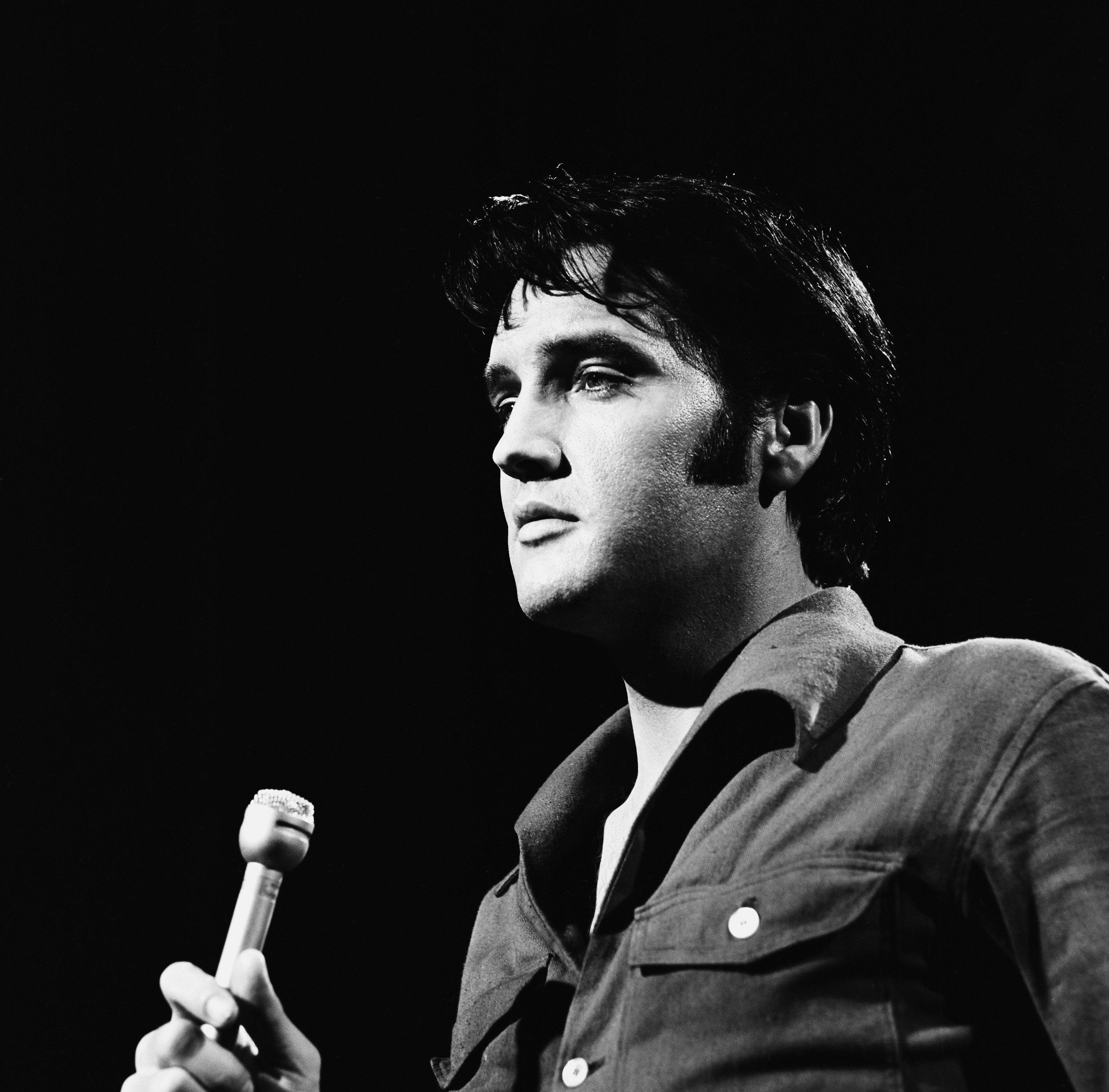 The artist behind hits by Elvis Presley, Peggy Lee, and Jerry Lee Lewis
It all starts with Otis Blackwell. Though he's not a household name, Blackwell wrote some of the most famous songs of the 1950s, including "Fever," which would become a major hit for Peggy Lee, and Jerry Lee Lewis' "Great Balls of Fire." In addition, he wrote some hits for the King of Rock 'n' Roll like "Don't Be Cruel" and "Return to Sender," both of which showcased Elvis as a master of the doo-wop genre.
During an interview with the Chicago Tribune, Blackwell revealed he learned the secret to music industry success. "It's no different today from when I started writing and singing for $5 a night," Blackwell said. "You got to watch everybody, or they`ll take your song and leave you with nothing. I'm successful because I learned the hard way."
Working with the King of Rock 'n' Roll changed his life. "Until I started writing for Presley, I didn't know the rules," Blackwell said. "There were songs that got sold, and I never saw a nickel. You can make a million or you can wind up busted, depending on how much you know about the music industry."
So did Blackwell resent the fact he didn't become a star like Elvis? Blackwell said he got rewards while Elvis became famous. He saw this as a fair deal. 
Did a Pepsi can inspire one of the King of Rock 'n' Roll's early hits?
While nobody's denying Blackwell's role in Elvis' career, there are conflicting stories regarding his involvement in one of the King of Rock 'n' Roll's classic hits: "All Shook Up." According to the Encyclopedia of Great Popular Song Recordings: Volume 1, Blackwell's friend, Al Stanton, shook a bottle of Pepsi. This inspired Blackwell to pen the song.
Elvis Presley' explanation of the origin of 'All Shook Up'
On the other hand, The Telegraph reports Elvis said the title of "All Shook Up" was his idea. He said he awoke one night feeling "all shook up" after having a nightmare. According to Elvis, this was the genesis of "All Shook Up." It's not clear which story is true. Interestingly, Elvis and Blackwell have songwriting credits on the track.
How the world reacted to 'All Shook Up'
Regardless, "All Shook Up" reached No. 1 on the Billboard Hot 100. It remains one of the King of Rock 'n' roll's most famous early hits — and one of the most famous doo-wop songs from the 1950s. We may never know the song's origins — but it still had fans all shook up.