This George Harrison Song Was About The Beatles 'Life Story'
Long after The Beatles' breakup, George Harrison continued to take inspiration from his time with the Fab four. For example, he revealed one of his biggest solo hits was The Beatles' "life story." Here's what he had to say about the song — and how the public reacted to it.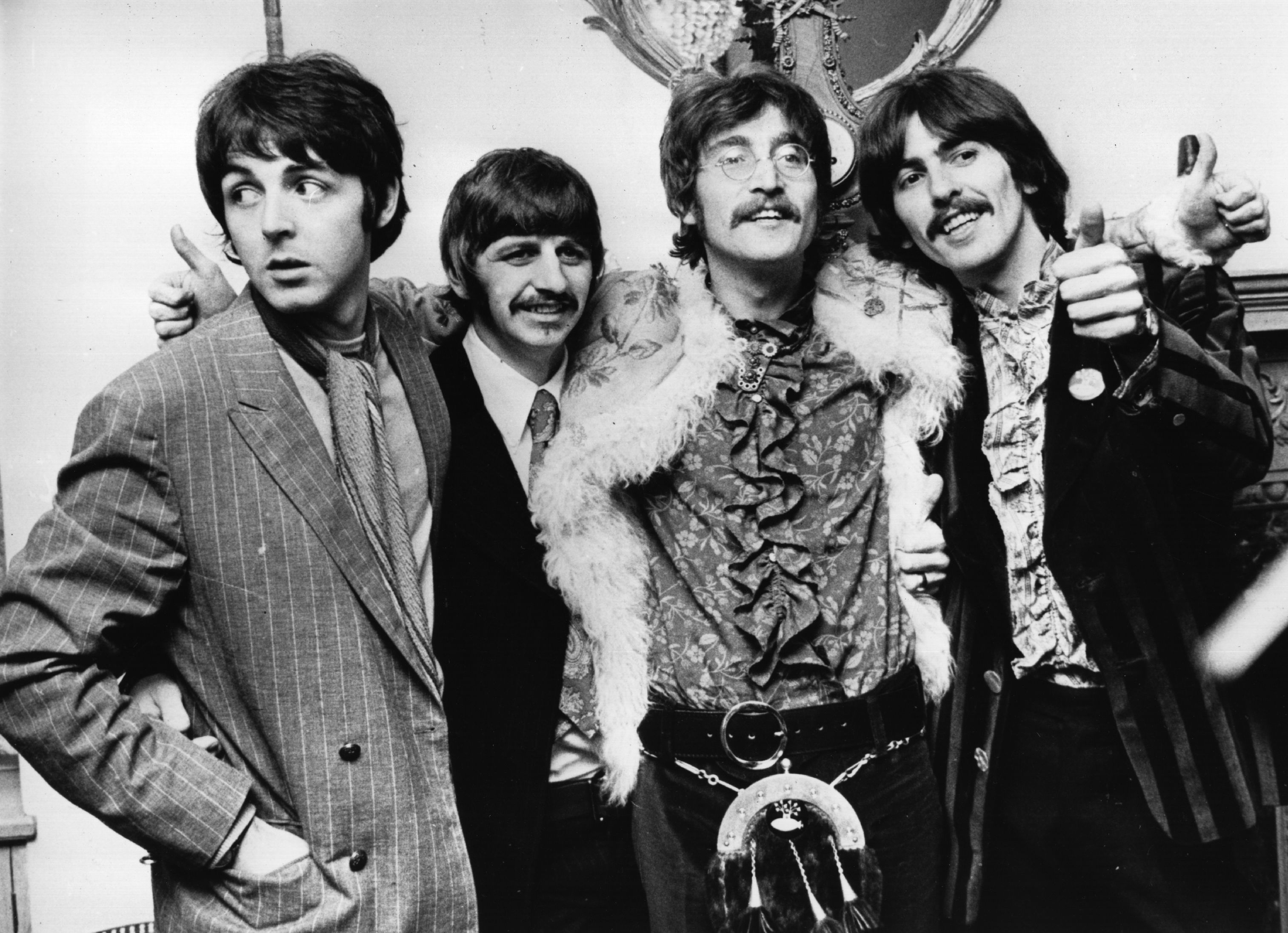 'Motor-racing people' encouraged George Harrison to write this song about The Beatles
During an interview with Rolling Stone's Mick Brown, George discussed his album, George Harrison. He said he liked all of the songs on the album, however, he liked some more than others. For example, he felt the tracks If You Believe" and "Soft Touch" had major flaws whereas he had nothing but nice things to say about his song "Faster."
RELATED: Why the Original Version of a Beatles Hit Featured a Flushing Toilet
"I like 'Faster' because I fulfilled the thing the Formula One motor-racing people kept asking me – to write a song about racing – and I did it in a way I'm happy about because it wasn't just corny," he said. For context, Formula One is an automobile racing group. "It's easy to write about V-8 engines and vroom vroom – that would have been bullsh*t. But I'm happy with the lyrics because it can be seen to be about one driver specifically or any of them, and if it didn't have the motor-racing noises, it could be about the Fab Four really – the jealousies and things like that."
RELATED: Beatles Passed on the Song That Became George Harrison's Last #1 Hit
Afterward, Wenner asked George if "Faster" was The Beatles' "life story." "Exactly, and when people keep asking, 'Why don't the Beatles keep on going?' they don't realize that you can kill yourself," George said. "Or maybe they do realize that; maybe they want you to. There's a lot of that in motor racing. I've seen people say they want somebody they don't like to crash, which is crazy."
How the public reacted to a George Harrison song inspired by The Beatles
The public reception of "Faster" was not as positive as George's feelings toward the song. Though George released it as a single, "Faster" did not chart on the Billboard Hot 100. By comparison, the lead single from George Harrison, "Blow Away," reached No. 16 on the Billboard Hot 100, showing George was a commercially viable artist at the time, the public just wasn't interested in "Faster." Notably, the other single from George Harrison, "Love Comes to Everyone," failed to chart on the Billboard Hot 100. The album didn't seem to resonate with audiences very much.
RELATED: George Harrison's 'My Sweet Lord' Caused This Rock Star to Feel 'Chills'
While other songs by former Beatles like "Imagine," "My Sweet Lord," and "Live and Let Die" have repeatedly been covered by other artists and appeared in pop culture numerous times, "Faster" languishes in obscurity. Regardless, it has a unique premise, as it discusses both automobile racing and The Beatles at the same time.
RELATED: How a George Harrison Song Hit #1 Again 31 Years After It Was Released