This 'I Love Lucy' Guest Star Went to Embarrassing Lengths 'To Avoid Desi Arnaz's Sexual Advances'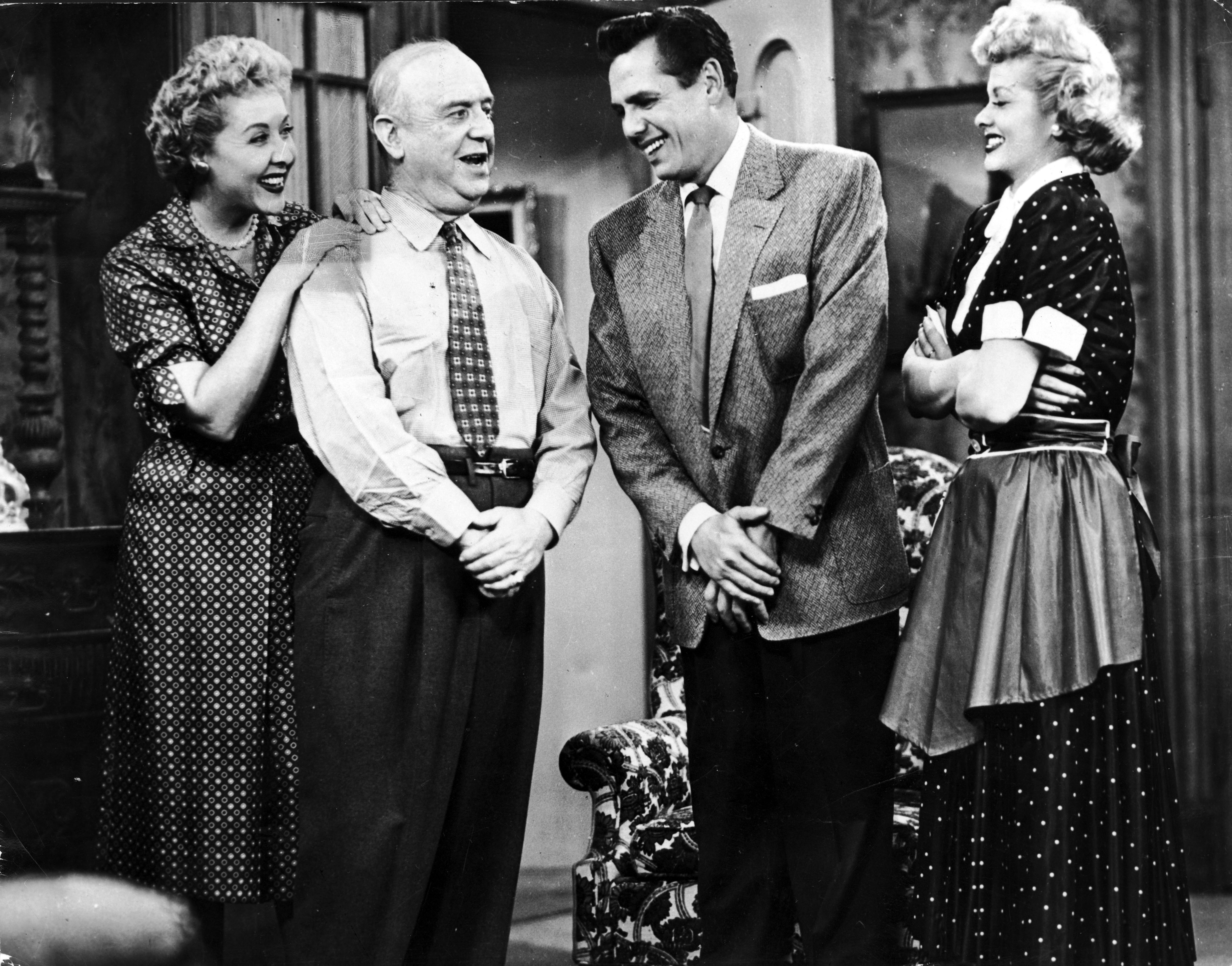 One of the most successful comedies in television history, I Love Lucy entertained TV audiences from 1951 to 1957 and starred Lucille Ball, her husband Desi Arnaz, Vivian Vance and William Frawley.
The iconic comedy series in its final seasons featured big Hollywood names as guest stars. These included John Wayne, Harpo Marx, William Holden, and Charles Boyer. A female guest star who appeared in the series' final season reportedly experienced intense stress because of Desi Arnaz's advances.
Here's what she had to say.
Barbara Eden was chased on the 'I Love Lucy' set by Desi Arnaz
RELATED: 'I Love Lucy': Lucille Ball Didn't Love Fan Favorite Episode 'Lucy Does a TV Commercial' Until It Aired
In her memoir, Jeannie Out of the Bottle, former I Dream of Jeannie star Barbara Eden recounted her experience guest starring on I Love Lucy in 1957. It was a big moment for the up-and-coming star to be invited on a series as popular as the CBS hit comedy. Her problems, she explained, began when she realized the show's star's husband was pursuing her romantically.
In the episode, "Country Club Dance," Eden was cast as the Ricardos' neighbors' attractive niece, whom Lucy and Ethel encourage their husbands to dance with. They refused, until they set their eyes on her.
"Everyone loved Lucille Ball," wrote Eden, now 89, "but there was no doubt whatsoever that Desi Arnaz was a world-class philanderer. It was common knowledge in Hollywood that he had a taste for young, curvaceous blondes and that Lucy was deeply unhappy about Desi's infidelity."
Eden's solution to the problem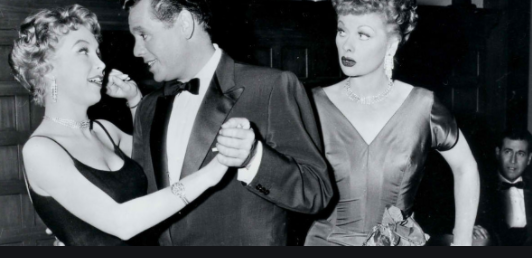 RELATED: Lucille Ball's Net Worth and Her Earnings From 'I Love Lucy'
Stating in her memoir that "when I work, I don't play," Eden notes that she made it perfectly clear she wasn't up for hanky panky at work, especially not with a married man.
"I made up my mind then and there that no matter how handsome Desi might be, no matter how persuasive, I wouldn't succumb to his romantic blandishments," Eden continued. "I wouldn't cause any trouble or hurt Lucy in any way."
Arnaz, the Arizona-born actor noted, "seemed to pop up wherever I was during rehearsal." Her embarrassing solution to the issue? She hid from him if she saw him on the set.
"Not a particularly subtle ploy, I know," she admitted, "but I was unable to come up with anything more effective."
Lucille Ball knew about Arnaz's intentions for Eden
According to the entertainment icon, her experience with Arnaz, who died of lung cancer in 1986, wasn't new for Lucille Ball. The fiery-haired actor, in fact, was well aware of her husband's skirt chasing. As painful as it was for her, nothing she could say or do would change his behavior.
Eden fully expected Ball to be resentful or unkind towards her. But she was just the opposite.
"During rehearsal," Eden said, "Lucy took me aside and said, 'You're good, Barbara. You don't usually find a pretty girl who can project and be funny at the same time. But make sure to put that pretty little face of yours out there. Let the camera love your face.'"
"That's the kind of woman Lucille Ball was," Eden wrote. "She was really smart and really dedicated to her show, and even though she realized that Desi was actively pursuing me, she still put her show first."