This Isn't The First Time 'The Bachelorette' Has Had 2 Leads; Clare Crawley and Tayshia Adams Reported To Lead New Season
Clare Crawley's upcoming season of The Bachelorette was postponed due to the COVID-19 pandemic and has since resumed filming. However, now there are rumors that she found love already and Tayshia Adams is going to come on in her place. This wouldn't be the first time that the show had two leads, but it's certainly under entirely different circumstances.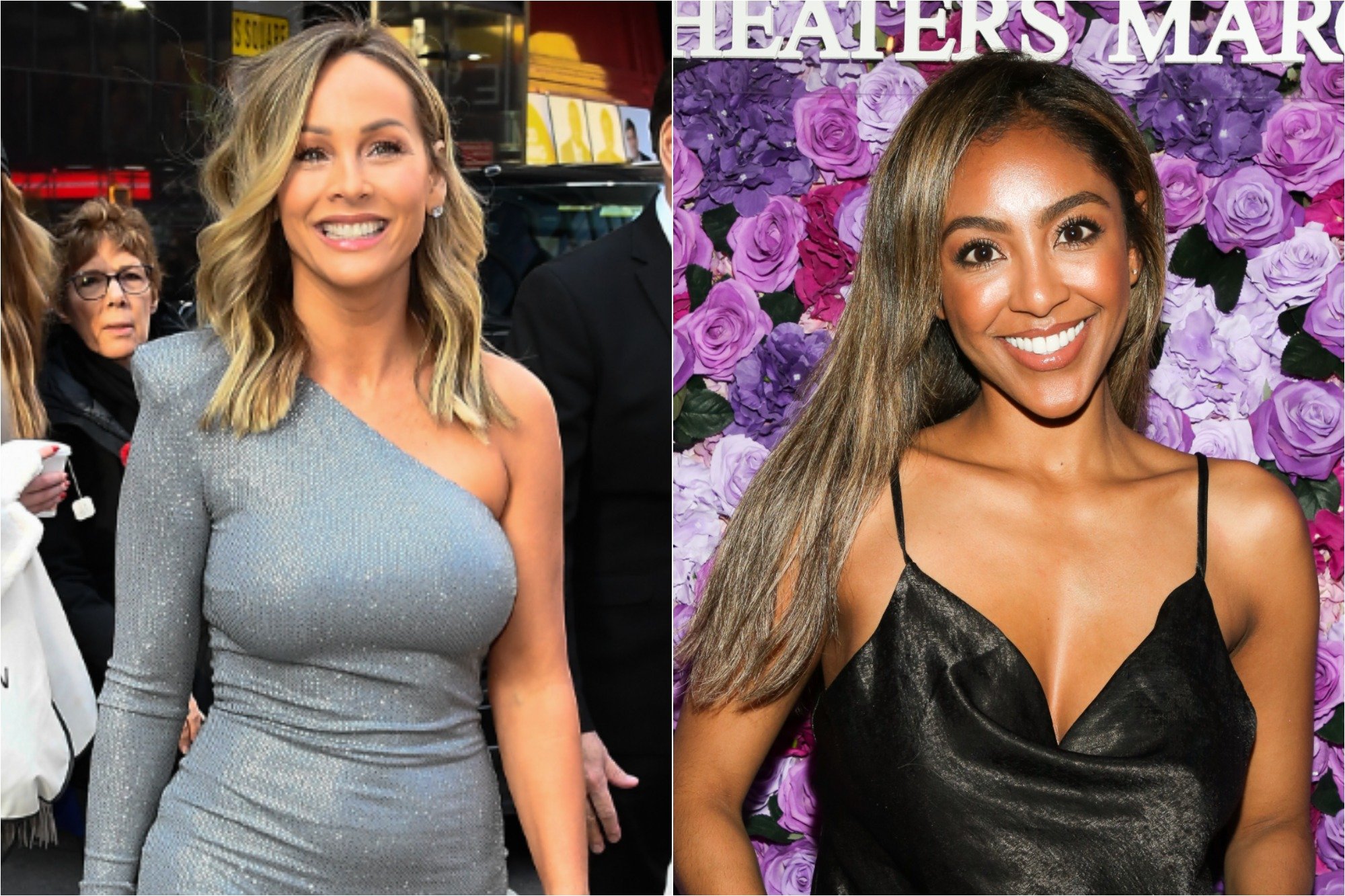 Tayshia Adams is reported to relieve Clare Crawley of her Bachelorette duties
Rumors arose on July 30 that Crawley had fallen in love fairly quickly and refused to continue the season, according to Life & Style. However, this is odd considering the point of the show is to make deep connections with the contestants and have a few that make it to the end. The decision has proven to be difficult, but that's the drama of it all. 
Of course, there isn't a ton of information that can give fans some answers. As Variety reported ABC isn't going to comment on it. They're going to have it play out on the season. 
In the meantime, according to E! News, Adams is coming on to take Crawley's place.
"The producers have told her that the season will still lead with Clare and her short-lived journey, and will show Clare falling in love with one of her suitors," a source told E! News. "Clare will then conclude her journey and announce that Tayshia is the lead."
This is a highly unusual situation, but it's not the first time that The Bachelorette had two leads at some point in the season. 
In 2015, there was a much more competitive season with two leads
In 2015, for Season 11 of The Bachelorette, two contestants from Chris Soules' season of The Bachelor were brought on at the beginning. Britt Nilsson and Kaitlyn Bristowe started off the season as the leads. However, the twist was that the two of them were not only vying for a love interest, but they were competing against each other. 
The 25 men chosen for that season actually held the power at first; they had to choose which woman they were all going to compete for. Instead of the lead being the only Bachelorette from the start, Nilsson and Bristowe used the first couple of nights wooing the men. The guys then voted on who was going to continue as the Bachelorette that season. 
"I love that some people are upset about [there being two Bachelorettes]," Chris Harrison said on HuffPost Live in 2015."[If you're upset], it's probably an issue you have with yourself or with other women."
However, HuffPost reported that the actual season premiere was much worse than any of those critics had predicted.
"The end result was a premiere that pitted two women against each other, harping on their differences and repeatedly pointing out just how "devastated" one of them would be by night's end," writers Emma Gray and Claire Fallon wrote on March 19, 2015. 
Bristowe was eventually picked as the sole Bachelorette lead for the rest of Season 11. 
'The Bachelor' franchise has hopefully evolved, but they still have a way to go
Fortunately for any of the critics back then, the franchise hasn't done that again. The series has steadily grown a bit more progressive, however, it has a lot to work through. One being its relationship with racism and its predominately white fan base. 
"Although I have been vocal on many issues, I still feel that I have not been loud enough on the deep-rooted, 18-year systemic problems in this franchise," former Bachelorette Rachel Lindsay wrote in a blog post on her website on June 8.
With Adams coming in, it's a step toward better diversity in the franchise. This comes after Matt James was announced as the first Black Bachelor. However, in June, Lindsay concluded her post by saying that to really start making amends, the franchise would need to speak out on its fan base and its problematic past. 
She wrote that if the NFL could make a statement "to condemn racism and their systemic oppression" and their past wrongdoings, then "the Bachelor franchise can most certainly follow suit."