This 'Marie Antoinette' Scene Had Kirsten Dunst Justifiably 'Overwhelmed'
Kirsten Dunst didn't have the greatest time filming 'Marie Antoinette.' See what she and co-star Jamie Dornan had to say about it.
Kirsten Dunst is an actor and model who has been working in the entertainment industry since she was a toddler. After rising to fame as a teenage star, Dunst was one of the biggest "it girls" of the early 2000s, landing roles in major movies and film franchises. One of Kirsten Dunst's most critically-acclaimed films is Marie Antoinette, a 2006 historical drama that earned the actress praise from critics and fans alike. In a recent interview, Dunst opened up about her experience filming the movie, revealing why one particular scene made her feel "overwhelmed."
Kirsten Dunst played the leading role in 'Marie Antoinette'
Kirsten Dunst was born in New Jersey in 1982. By the time she was 3 years old, Dunst was working as a child model, appearing in a variety of TV commercials and ad campaigns. By the late '80s, Dunst had started acting in TV shows and films, including a skit on Saturday Night Live. Dunst's big breakthrough role was in 1994, when she played a child vampire in the hit film Interview with the Vampire, opposite Brad Pitt.
By the early 2000s, Dunst seemed to be everywhere, acting in everything from romantic comedies to serious dramas. In 2006, Dunst appeared in one of her most buzzworthy projects to date, the historical drama Marie Antoinette. Directed by Sofia Coppola, the film featured Dunst in the leading role of the fascinating French queen, Marie Antoinette. 
What did Kirsten Dunst say about her nude scene in 'Marie Antoinette'?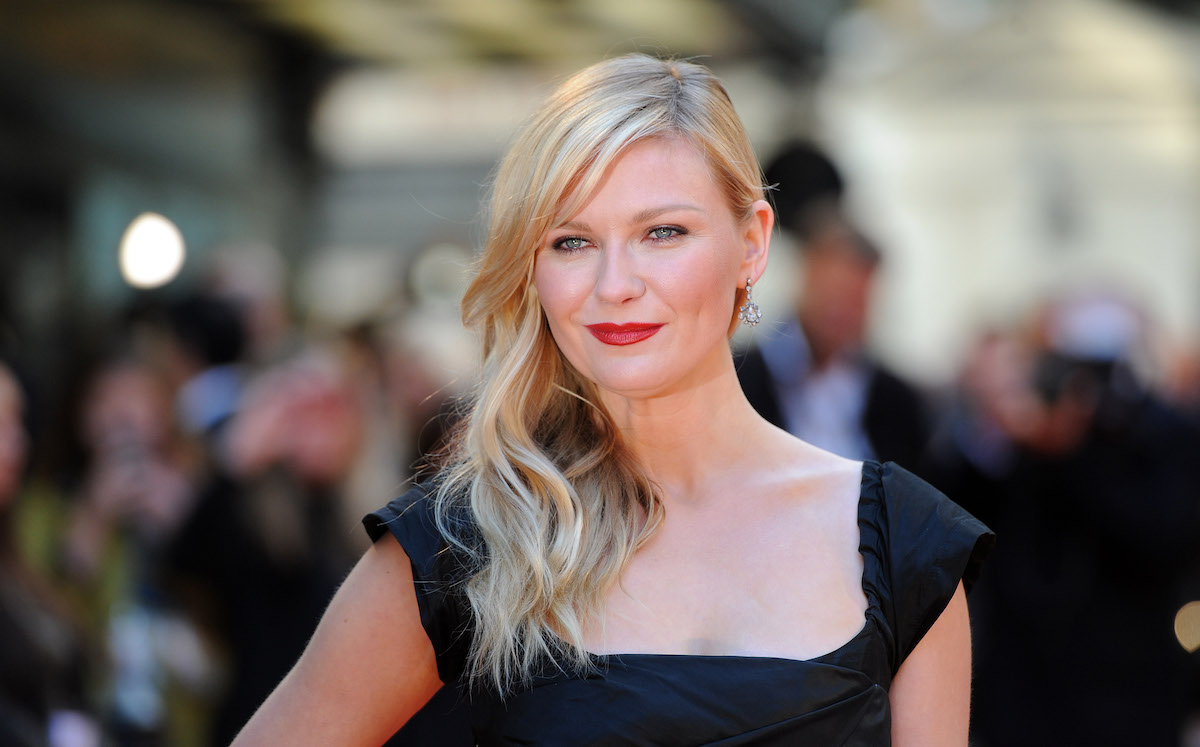 Marie Antoinette was new territory for Dunst, with the film requiring her to get involved in several hot and heavy romance scenes. In a recent interview with Variety, Dunst sat alongside her co-star on the film, Jamie Dornan, and opened up about how it was to film the love scenes. As reported by Insider, Dornan admitted that he was "nervous" because the film was his first movie role.
"I was nervous too, Jamie," Dunst said. "And all our stuff was making out and I was not comfortable with that. It's never that comfortable ever so I was actually very nervous too." The actress went on to reveal "I think my first time I even showed my breasts was with Sofia. She never used the take, and I don't even think you were there. I think someone just pulled me down. But there were a lot of things where I felt overwhelmed too."
Kirsten Dunst has appeared in a wide variety of film projects
Jamie Dornan acknowledged how Kirsten Dunst felt during their love scenes in the film, giving her props for being so "in control" during the filming of a difficult movie. Ultimately, the actors' hard work paid off. Marie Antoinette earned major critical acclaim at the box office, including winning the Academy Award for Best Costume Design. In the years following the release of Marie Antoinette, Kirsten Dunst went on to act in many other big-name projects, including Melancholia and Hidden Figures. 
In 2015, Dunst enjoyed a major career resurgence when she appeared in the FX series Fargo. For her role as Peggy Blumquist, Dunst received a Primetime Emmy Award nomination. She also appeared in the hit series On Becoming a God in Central Florida.
Most recently, fans got to see Dunst in a dramatic role, acting as Rose Gordon in the Netflix original film The Power of the Dog. It's clear that Dunst still has the power to captivate an audience, even after decades in the entertainment business.