This Taylor Swift Song Was Once 15 Minutes Long; 'It Took Me a Really Long Time To Filter'
Taylor Swift's album Red just turned eight and she also recently revealed that it's her one "true breakup" album. And one of the most notable songs that Swifties still belt from the top of their lungs is "All Too Well." It has so much emotion with a very clear story. So, it makes sense that it was once nearly 15 minutes long. 
Taylor Swift asked Liz Rose to help filter her song so it wasn't 10+ minutes long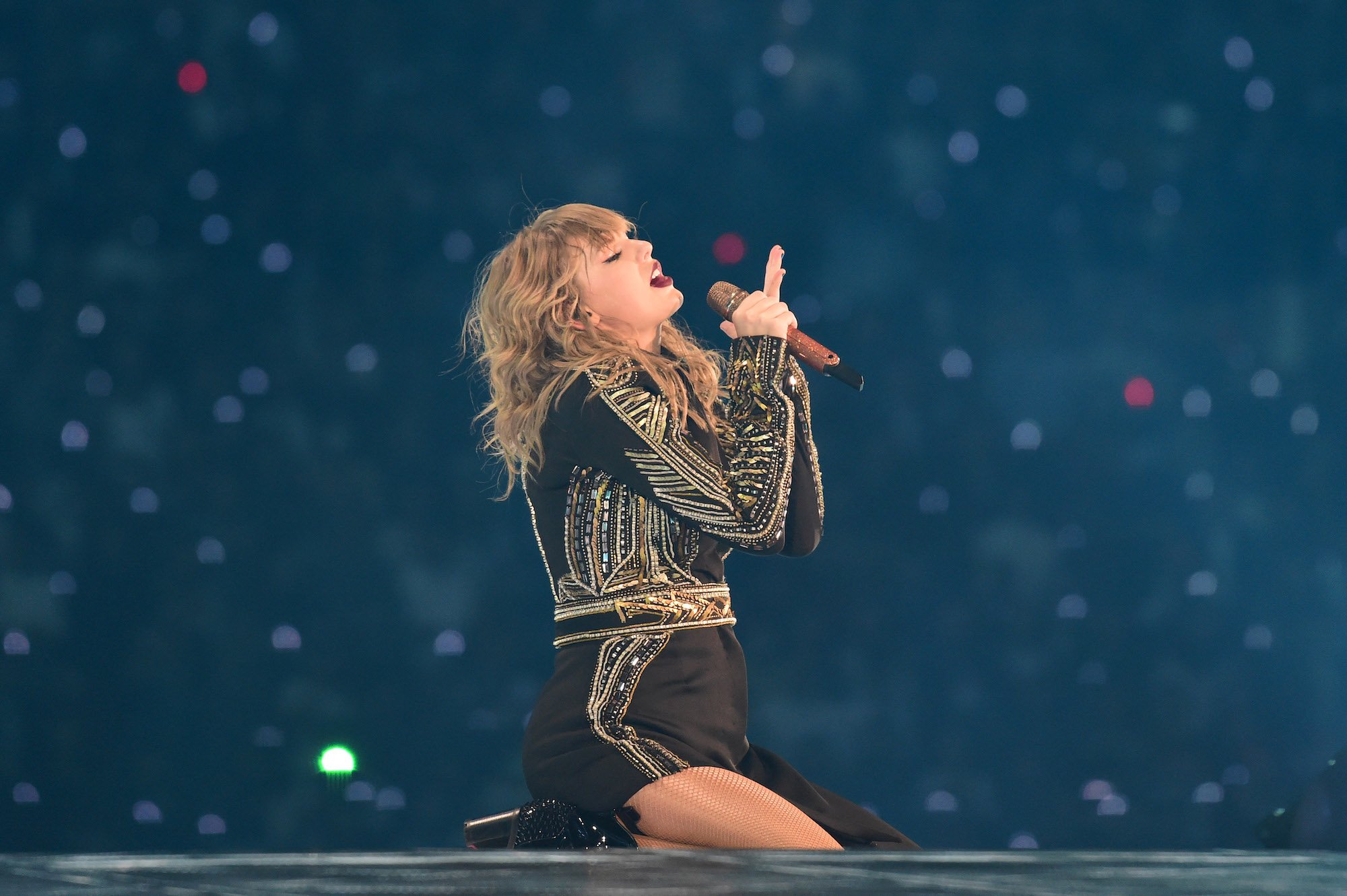 The song is allegedly about Jake Gyllenhaal, although Swift never names who her muses are for songs. "All Too Well" details Swift's love for this guy with whom she spent a lot of time. The song goes into all the ways they fell in love, which includes her meeting his family and sharing a scarf. But by the end, she says that he carelessly handled her heart and broke it in the process. It starts out very somber and slow but builds until the bridge hits. And that climax? Truly cathartic.
And, according to Swift, it was not only the first song she wrote for Red, but it was also one of the most difficult. 
"'All Too Well' [was difficult to write emotionally] because it took me a really long time to filter through everything I wanted to put in the song without it being a 10-minute song, which you can't put on an album," Swift told Good Morning America in 2012, according to Hollywood Life. "I wanted a story that could work in the form of a song and I called my co-writer Liz Rose and said, 'Come over, we've gotta filter this down,' and it took me a really long time to get it."
And Rose revealed that it was over 10-minutes long at the start, and for good reason. 
"There is a very raw emotion in 'All Too Well' that still hits me when I hear it," Rose told Yahoo! In 2014. "With that song, when we got together, she had it all in her brain, and it was probably 10, 12, or 15 minutes long!"
Swift's proudest lyric from 'Red' is in this song, and it hits the hardest
Rose also touched on the "story" Swift needed to get out of her, saying that they broke it down "piece by piece."
"As she sang all these things, I just wrote down what I thought were the important pieces that hit," Rose said. And with that, one of Swift's greatest breakup songs was born. 
When speaking with PopDust in 2012, Swift revealed that the lyric she's most proud of is from "All Too Well" and it's right at that monumental bridge:
And you call me up again just to break me like a promise / so casually cruel in the name of being honest. 
Swift said that she thought it up during a soundcheck. 
"I was just playing these chords over and over onstage and my band joined in and I went on a rant. Those were some of the lines I thought of," Swift said. "I was going through a really hard time then, and my band joined in playing, and one of the first things that I came up with, just, like, spat out, was [that line."
That genuine anguish definitely came through in the final product of the song. 
Swift can perform this song now and feel good about it thanks to fans
Swift, understandably, had a lot of baggage with the song, mostly due to the intense feelings she had while writing it. But after years of sitting on it, her fans helped get her to a place where she was able to sing it proudly.  
"Now, I play it and I think of the times I've played it in a stadium or an arena or my living room with you guys screaming the words back to me," she said at an AT&T event in 2018, according to Bustle. "And so it changed it, and I wanted to thank you for changing it, because it's kind of nice to sing a song that you're proud of, but not feel pain while you sing it. It's very nice."
So whether it is your go-to crying song or one you sometimes listen to, just know it contains a lot of heartache. And in that heartbreak, Swift was able to create something great and find a way to move forward.