This Wild Keanu Reeves Story Proves How Dedicated He Was to Ensuring 'John Wick' Would Be a Hit
Hollywood superstars often have to pay their dues before they hit the big time. And even then, careers can be unpredictable. For instance, Keanu Reeves has seen his star rise and fall time and time again since the late 1980s. Now he's arguably as popular as ever, thanks to the John Wick franchise. Yet, through it all, the actor has persevered.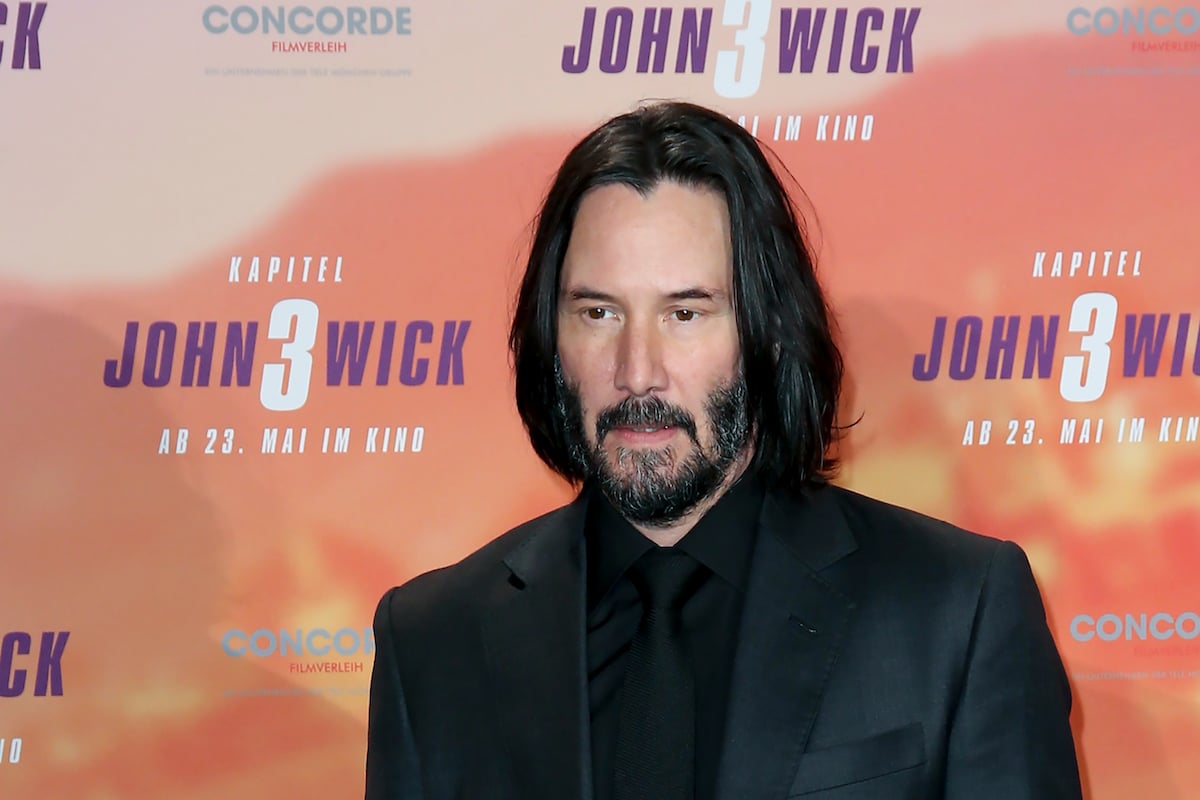 'John Wick' put Keanu Reeves back on top
After rising to stardom with the Bill and Ted movies and Point Break, 1994's Speed confirmed Reeves' leading man status. But in the years that followed, he struggled to land another big action movie hit. It wasn't until 1999's The Matrix that his career hit a second peak. The actor followed that sci-fi thriller with hits such as Something's Gotta Give and Constantine.
In the late 2000s, Reeves suffered costly misfires like The Day the Earth Stood Still and 47 Ronin. Then, just a year after the latter film, John Wick put the actor right back on top. Its two subsequent sequels have nearly doubled the box office gross of their respective predecessors. And just like that, John Wick joined The Matrix's Neo among Reeves' most iconic roles.
And the actor powered through illness during filming
John Wick, of course, sees Reeves play a retired assassin who is drawn back into the criminal underworld. And the actor must have seen the potential for the revenge thriller to become a breakout hit. According to the director's commentary on the Blu-ray (via Collider), Reeves was seriously under the weather while filming John Wick's most thrilling set piece.
At one point, John (Reeves) finds himself caught up in a shootout within a crowded nightclub. As he doggedly pursues his prey, John battles his way through henchmen. But Reeves actually had a fever of around 103 degrees when that sequence was filming. Regardless, the actor — not unlike his character's own tireless resolve — powered through his illness.
Keanu Reeves is set to play John Wick at least twice more
Clearly, Reeves' dedication to making that sequence work paid off. John Wick is already filled with a number of exciting action beats. But the nightclub scene is easily one of the highlights. That being said, the two sequels — released in 2017 and 2019 — have continually upped the ante.
So fans of the John Wick franchise will be glad to know Reeves is signed on for not one but two more sequels. It's unclear how long exactly the actor will continue to commit to such a physically demanding role. But as long as he and director Chad Stahelski keep outdoing themselves, audiences will come along for the ride.