'Thor: Love and Thunder': MCU Fans Can't Imagine the Movie Without Tom Hiddleston's Loki
Comic book heroes and villains can have slippery allegiances. And the Marvel Cinematic Universe is no different. But when it comes to morally complex MCU characters, Tom Hiddleston's Loki is the clear standout. With Hiddleston's big-screen future in the franchise unclear, fans are rooting for Loki to appear in Thor: Love and Thunder.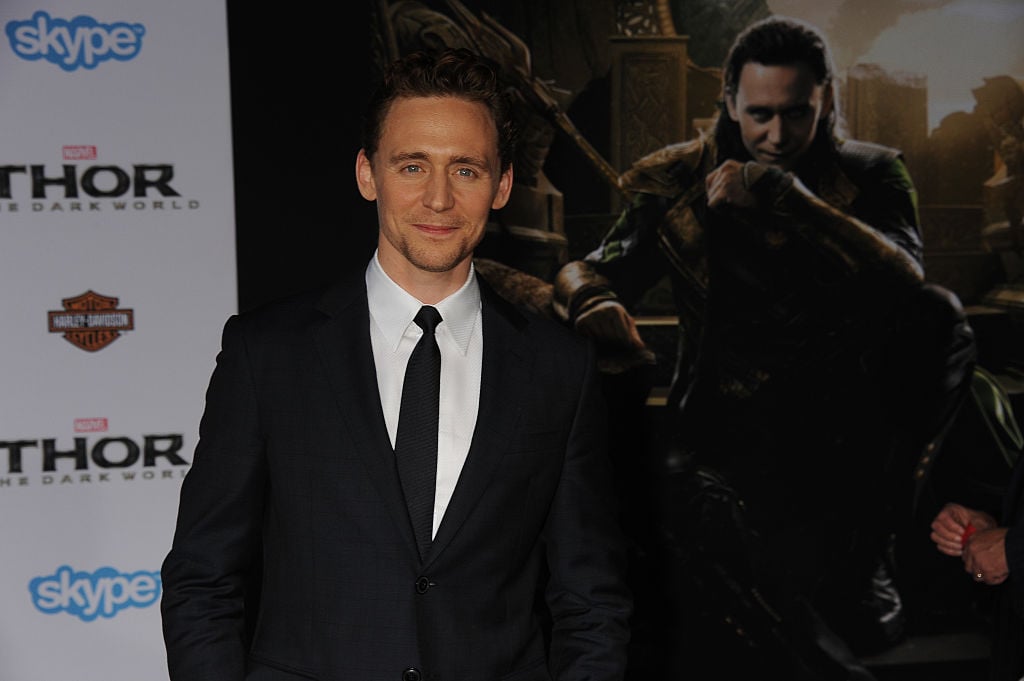 Tom Hiddleston's Loki will return for his very own Disney+ series
Introduced in 2011's Thor, Loki has served many roles throughout the MCU. In The Avengers, he was the villain whose plot assembled the heroes. The Thor sequels saw him and Thor (Chris Hemsworth) form tentative alliances to face a greater threat. Then in Avengers: Infinity War, Loki's failed attempt to attack Thanos (Josh Brolin) cost him his life.
But then again, death has never kept the god of mischief down for long. During the time heist of Avengers: Endgame, 2012 Loki escapes with the Tesseract right into his own upcoming Disney+ series. All kinds of rumors are swirling about how the show might reinvent the character going forward. These include the potential introduction of Lady Loki or Kid Loki.
But it's unclear if Loki will appear in 'Thor: Love and Thunder'
But the main takeaway is that fans have certainly not seen the last of Hiddleston's Loki. At least not yet. The Disney+ Loki will more than likely be a one-time limited series setting up the character's future. Yet, Marvel Studios has not yet indicated whether Loki will return to the big screen. So he might not appear in Taika Waititi's upcoming Thor: Love and Thunder.
If Loki does sit this one out, it will be the first Thor movie without him. Arguably, Hiddleston is as much of a draw for the franchise as Hemsworth, if not moreso. Even nearly a decade after his debut, Hiddleston's Loki remains an undeniable fan favorite. And if he indeed is absent from the cast, the MCU better brace for the Loki stans to come out in droves.
Fans are not into the idea of a 'Thor' movie without Tom Hiddleston
The movie doesn't even hit theaters until Feb. 11, 2022. Yet, Loki's massive fan base is upset about the possibility that he won't be in Thor: Love and Thunder. "I don't know if I'm in the minority here, but I still can't wrap my head around Thor 4 without Loki," one fan tweeted. "Tom Hiddleston basically carried that franchise for 7 years."
Others echoed that sentiment. "I swear if Loki doesn't show up in Thor," someone tweeted. "Thor 4 is trending. All i have to say is Loki better be in it," another fan added. Meanwhile, some MCU fans just want to know one way or another. "Ok so is Loki coming back in Thor 4 or nah…the people want to know," one user tweeted.
More than likely, Marvel Studios will remain mum on whether Hiddleston's Loki shows up in Thor: Love and Thunder until after his Disney+ show. If any of the rumors come to pass, the character might take a very different form when fans see him next. The big question then: are Loki's rabid fans ready for another actor to step into Hiddleston's shoes?