'Thor: Love and Thunder' Toy Teases a 'Dangerous' and 'New' Villain
While Marvel fans continue to wait for the first trailer for Thor: Love and Thunder, they can at least get excited about teases regarding the upcoming Marvel Cinematic Universe film. And according to leaked Thor: Love and Thunder action figures, a new villain will threaten the people of New Asgard.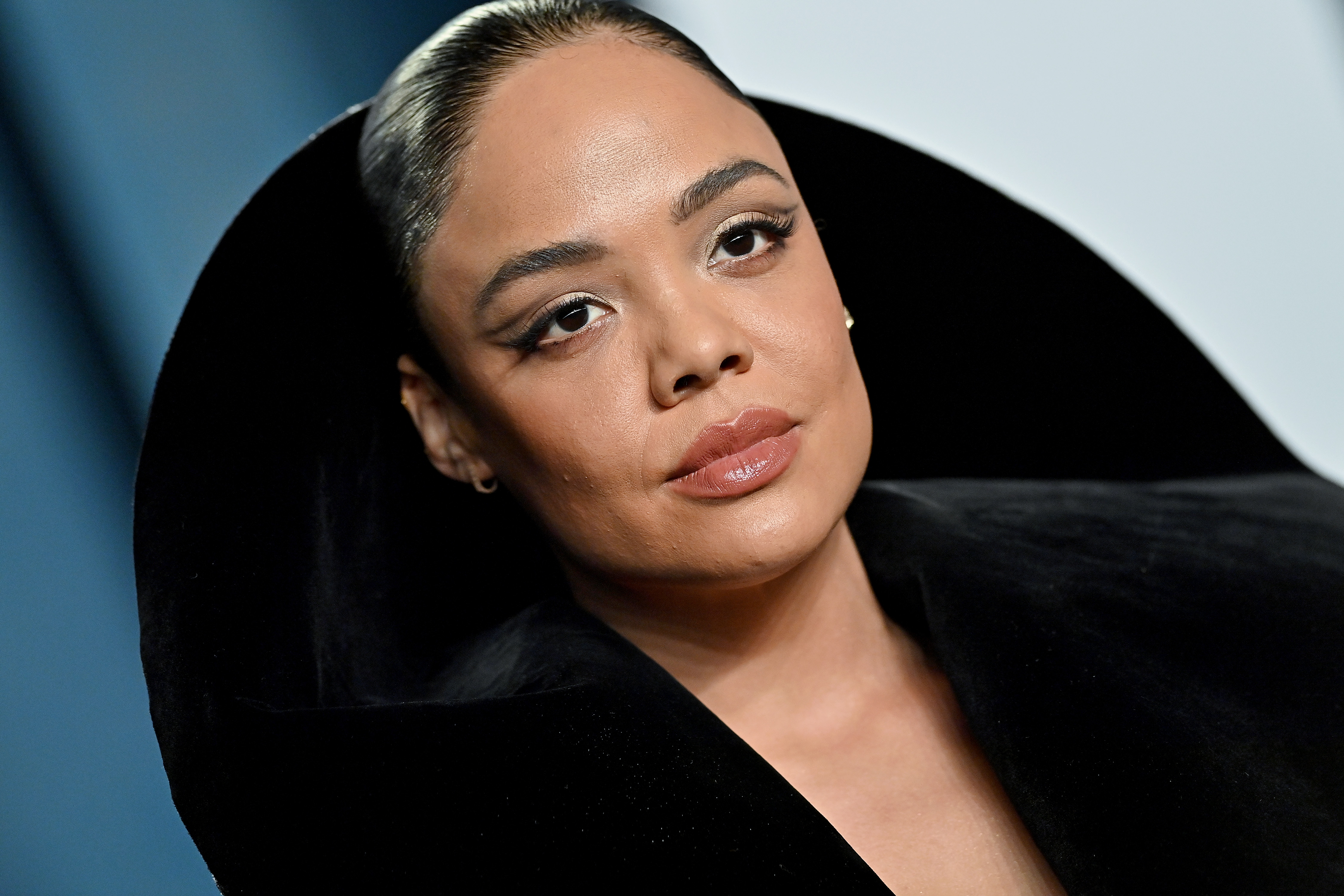 Valkyrie action figure teases new information about the 'Thor: Love and Thunder' villain
Per ComicBook.com, someone leaked the packaging for the Thor: Love and Thunder Marvel Legends action figures. So fans got their first look at characters, including Valkyrie, played by Tessa Thompson.
Valkyrie's action figure's packaging contained a description on the back cover. It reads, "When a dangerous new visitor threatens the livelihood of New Asgard, King Valkyrie is forced to take up her sword once more to defend her people."
As fans will recall, Thor appointed Valkyrie the ruler of New Asgard at the end of Avengers: Endgame. And the God of Thunder jetted off with the Guardians to explore the galaxy. But according to the toy, Valkyrie will deal with an unknown villain in Thor: Love and Thunder. Perhaps the new threat will reunite Thor with Valkyrie as they explore ways to deal with them and protect their people.
Christian Bale set to play 'Thor: Love and Thunder' villain
It's unclear who the Valkyrie toy is referencing, but we know that Christian Bale will portray a villain in Thor: Love and Thunder. Bale plays Gorr the God Butcher in the fourth Thor film, so the "dangerous new visitor" in New Asgard may be Gorr.
Gorr was born on a barren planet in the comic books, and many of its people didn't survive the harsh elements. Unfortunately, Gorr's mother, partner, and children died. So when he learned that gods existed and failed to help his family, Gorr swore to kill all of them. And that's where his rivalry with Thor came in.
According to ComicBook.com, Gorr's action figure states, "Wielding a strange and terrifying weapon, Gorr will let nothing stand in his way." This weapon is likely All-Black, the Necrosword, which Gorr infamously used in the comics.
Perhaps Gorr is the villain that Valkyrie's toy's description alludes to, and he will arrive in New Asgard in Thor: Love and Thunder to kill as many gods as possible.
When is the trailer coming?
The premiere of Thor: Love and Thunder is a few months away, and Marvel has yet to release its trailer. As a result, fans are restless, waiting to see footage from the upcoming film. But we believe that the release of the Thor: Love and Thunder trailer, which will likely include the villain, Gorr, is just around the corner.
Chris Hemsworth posted a photo of himself, director Taika Waititi, and Tessa Thompson on April 4 on his Instagram. The caption read, "Some long lead press for Thor: Love And Thunder with these two wonderful humans. A day full of wackiness and hilarity. Get ready folks this films gonna be wild!!"
A trailer is presumably the next step if the press tour has already begun for Thor: Love and Thunder. Hopefully, we will see the first look at the MCU film sooner rather than later.
Thor: Love and Thunder premieres exclusively in theaters on July 8.