'Thor: Love and Thunder': Valkyrie Has 'New Battles' to Fight in the Marvel Film
Valkyrie became the leader of New Asgard at the end of 'Avengers: Endgame,' a role in which fans will see more of in 'Thor: Love and Thunder.'
It's been a little over three years since Marvel fans last saw Tessa Thompson as Valkyrie in Avengers: Endgame. While her character didn't have a major role in the Marvel Cinematic Universe film, it still set up a significant story for her future. And now, in Thor: Love and Thunder, fans will finally see what became of Valkyrie as the King of New Asgard.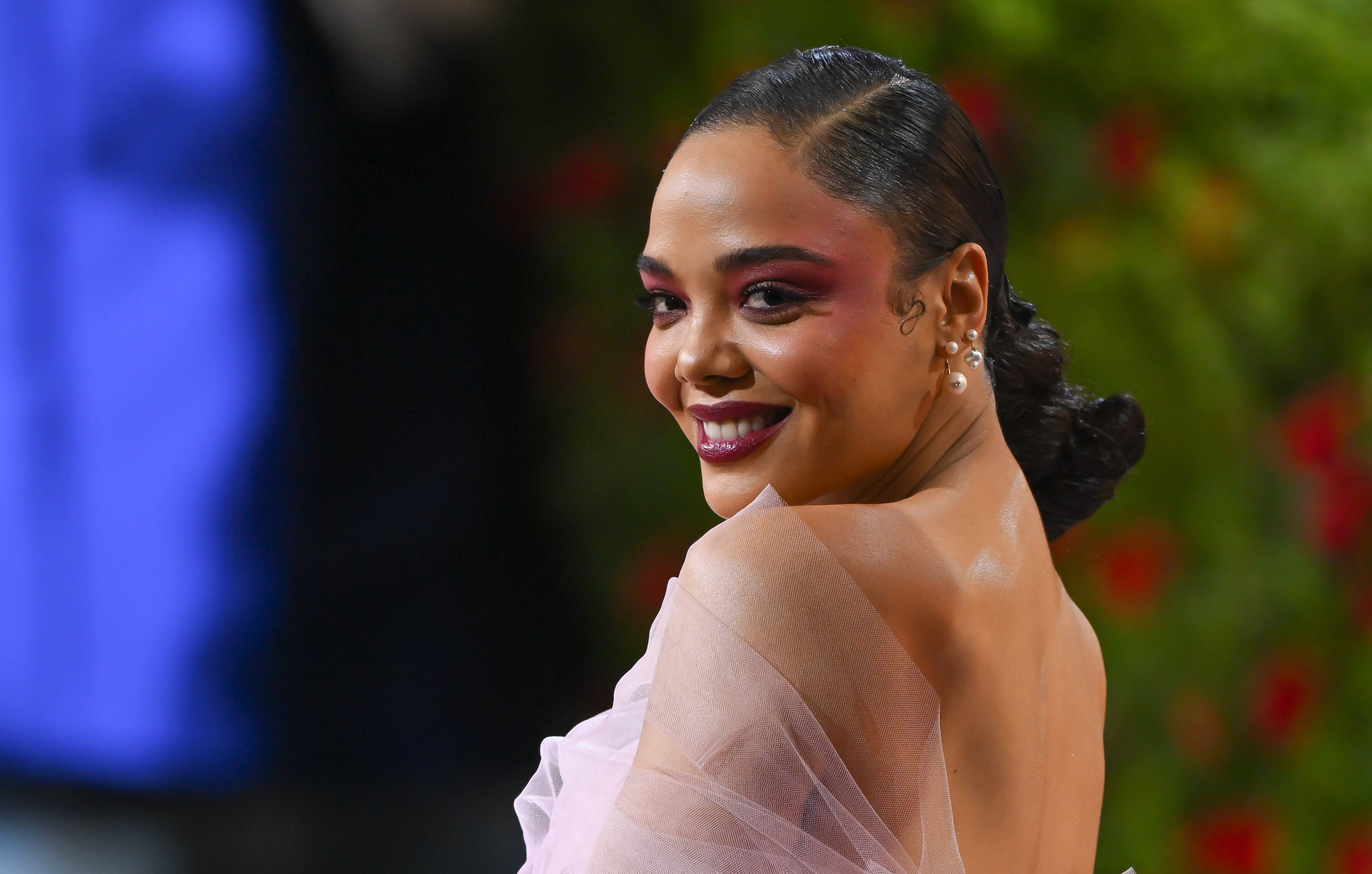 Valkyrie is the King of New Asgard in 'Thor: Love and Thunder'
When fans first saw Thor in Avengers: Endgame, it was evident that he wasn't succeeding at fulfilling his duties as the ruler of New Asgard. After Hela and Ragnarok killed many Asgardians and Thanos raided their escape ship, Thor's people had been through a lot. And then Thanos' snap wiped out even more Asgardians, and they eventually took refuge in Norway.
But five years after Thanos' snap, Thor was still reeling from the Avengers' failure and losing his brother. Eventually, with the help of Bruce Banner and Frigga during the Time Heist, Thor became hopeful. He helped the Avengers undo Thanos' snap and defeat his army.
But even after their successes, Thor realized that he wasn't the right ruler for New Asgard, but Valkyrie was. He appointed her the King of New Asgard before jetting off with the Guardians at the end of Avengers: Endgame. And that would be the last time fans saw Valkyrie and Thor before Thor: Love and Thunder.
'Thor: Love and Thunder' director teases Valkyrie's new role in the film
While speaking with Entertainment Weekly, Thor: Love and Thunder director Taika Waititi described what Valkyrie is up to in the upcoming movie. And according to him, Valkyrie is having a hard time jumping from being a warrior to a politician.
"She's got to do all the things that they never tell you about when you're supposed to rule the people, which is deal with all of the infrastructure and figure out the economy and have delegates visit from other countries," Waititi shared. "So, she's spending a lot of her time not fighting, and all of her new battles have to do with ruling her people."
But knowing Valkyrie, it's likely that fans will see her in a physical battle at some point in Thor: Love and Thunder. After all, Thor will need all the help he can get when he encounters Gorr the God Butcher.
Taika Waititi previews the upcoming 'Thor' film
During the interview with Entertainment Weekly, Taika Waititi not only shared tidbits about Valkyrie in Thor: Love and Thunder but also details about other characters.
Regarding Gorr the God Butcher, Waititi boldly stated, "I think personally, he's probably one of the best villains that's Marvel's had in their films. He's very layered."
As for Russell Crowe's Zeus, the director said the actor plays the role in "a way you've never seen Russell before. I consider Russell a friend, and I forget that there are some friends I have who are really incredible at what they do. When I was on set with Russell, I was like, 'Oh sh*t, that's right! You're Russell Crowe! You're a really amazing actor!'"
And Thor will be going on a journey of self-discovery in his fourth solo film. Waititi teased, "It's sort of like a midlife crisis film, really. That's the question we ask everyone: Are we doing the right thing, and are we doing all we can in the world? I think right now, while the world is still healing from this pandemic, it's a good question to ask. It's like, well, are we doing enough to look after each other and to look after ourselves?"
Thor: Love and Thunder premieres exclusively in theaters on July 8.