'Supergirl': 3 Fan Favorites Will Return for Series Finale
It wouldn't be an Arrowverse finale if there weren't multiple special guest stars. And Supergirl is no exception as producers are ready to pull out all stops for their series finale. Current cast members have confirmed three characters who will make their return for the event.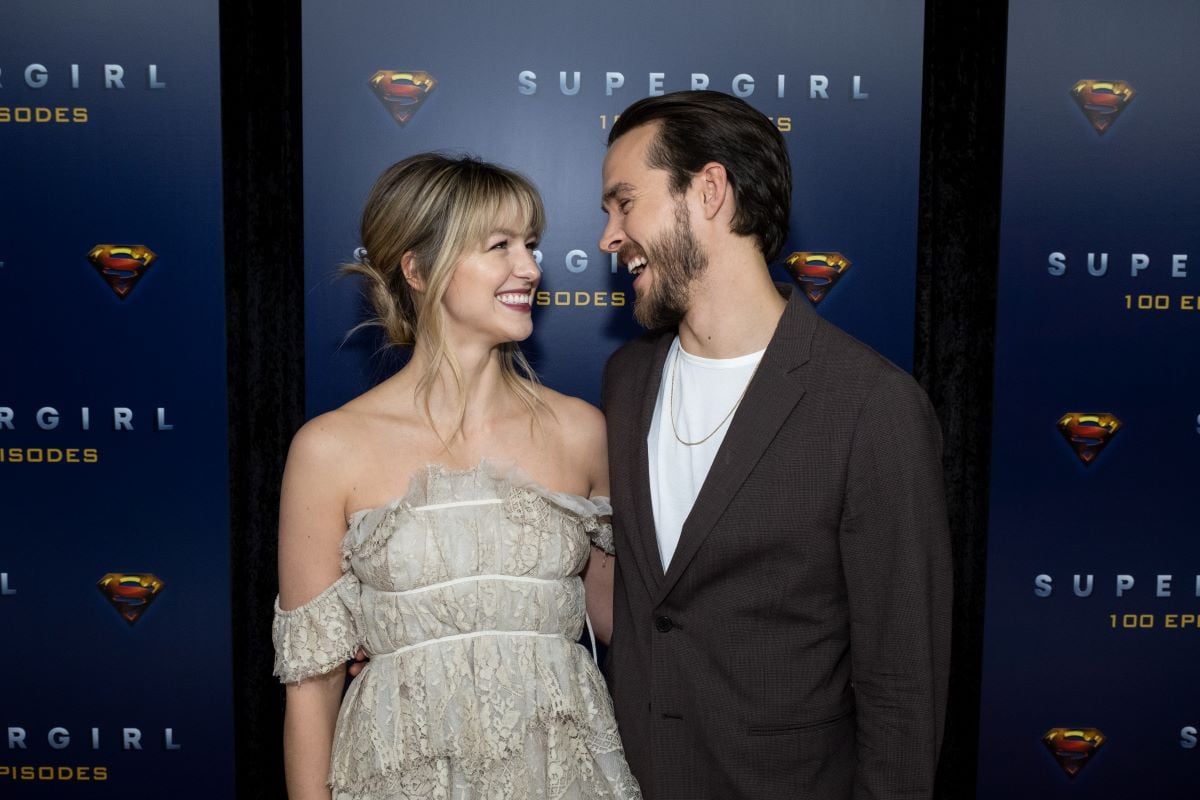 Which former characters will come back for the 'Supergirl' finale?
Paparazzi photos, unfortunately, ruined the news that Mehcad Brooks, Jeremy Jordan, and Chris Wood would appear in the final episode of Supergirl. But, since the cat was out of the bag, David Harewood, who plays J'onn J'onzz, decided to confirm the news on his Instagram.
Brooks will reprise his role as James Olsen, Jordan will return as Winn Schott, and Wood will come back as Mon-El. All three actors were series regulars in past seasons before their characters exited Supergirl.
The last we saw James, he was leaving National City to pursue small-town journalism in Calvintown. He hung up his Guardian shield in season 5 just in time for his sister to take over. As for the two Legionnaires, Winn returned to Earth in the 21st century in season 5 to help the Super Friends defeat his doppelganger. And Mon-El left National City at the end of season 3 to rejoin the Legion in the future. But Wood did return for Supergirl's 100th episode, where his character appeared in an alternate timeline.
What will their return mean for the show?
Knowing that these three characters, all trained superheroes, are coming back for Supergirl's finale spells danger for the Super Friends. The evil force they face for their final hour must be too strong, forcing the team to call in reinforcements. Whether the villain is Nyxly or Lex Luthor remains to be seen, but the fight is bound to be epic, regardless.
As mentioned before, the Arrowverse knows how to make outstanding series finales. Just look at the star-packed final episode of Arrow. These endings are a chance for fans to say goodbye to all of the characters they know and love. It would not have made sense if fan favorites did not return for Supergirl's final outing, and Melissa Benoist, who plays Kara Danvers, agrees.
According to Entertainment Weekly, Benoist said, "I don't think it would've been a right goodbye if the people who came back hadn't come back, so I'm very grateful that they did. It's always difficult to get that many people back in the same place, especially in the pandemic, so I'm really glad it worked out that way."
Benoist promises, "Story-wise, it's really lovely the capacity in which all the characters return." With the confirmation of Brooks, Jordan, and Wood coming back to the show, the Supergirl series finale is shaping up to be a memorable hour of television that will be a love letter to longtime fans. 
Melissa Benoist is happy with how 'Supergirl' ends
For those who are still worried about if Supergirl will end on a good note or not, Benoist told Entertainment Weekly, "… they pitched me the end, and it's really lovely. It's a great ending." If Supergirl thinks it's good, then we should all like it, right?
Only time will tell if fans find the series finale satisfactory or not. But there's no doubt that producers tried to appease all corners of the Supergirl fandom.
Fans do have one last request, though. Could Calista Flockhart show up in the season 6 finale as well? We are begging for one final heart-to-heart between Kara and her mentor, the iconic Cat Grant.
Supergirl airs Tuesdays at 9/8c on The CW.