How Tim Burton Really Feels about Batman Fans' Biggest Complaint
Tim Burton once directly addressed one of the most common criticisms of his 'Batman' movies. And in hindsight, his reasoning makes a lot of sense.
Following Robert Pattinson's debut in the cape and cowl, Batman fans are once again discussing the Dark Knight's filmography. Over the years, the DC Comics icon has been adapted for the big screen time and again. In the past decade, Pattinson, Ben Affleck, and Christian Bale have all played Bruce Wayne and his alter-ego in movies. But it all started with director Tim Burton, who once addressed fans' biggest complaint about his take on the character.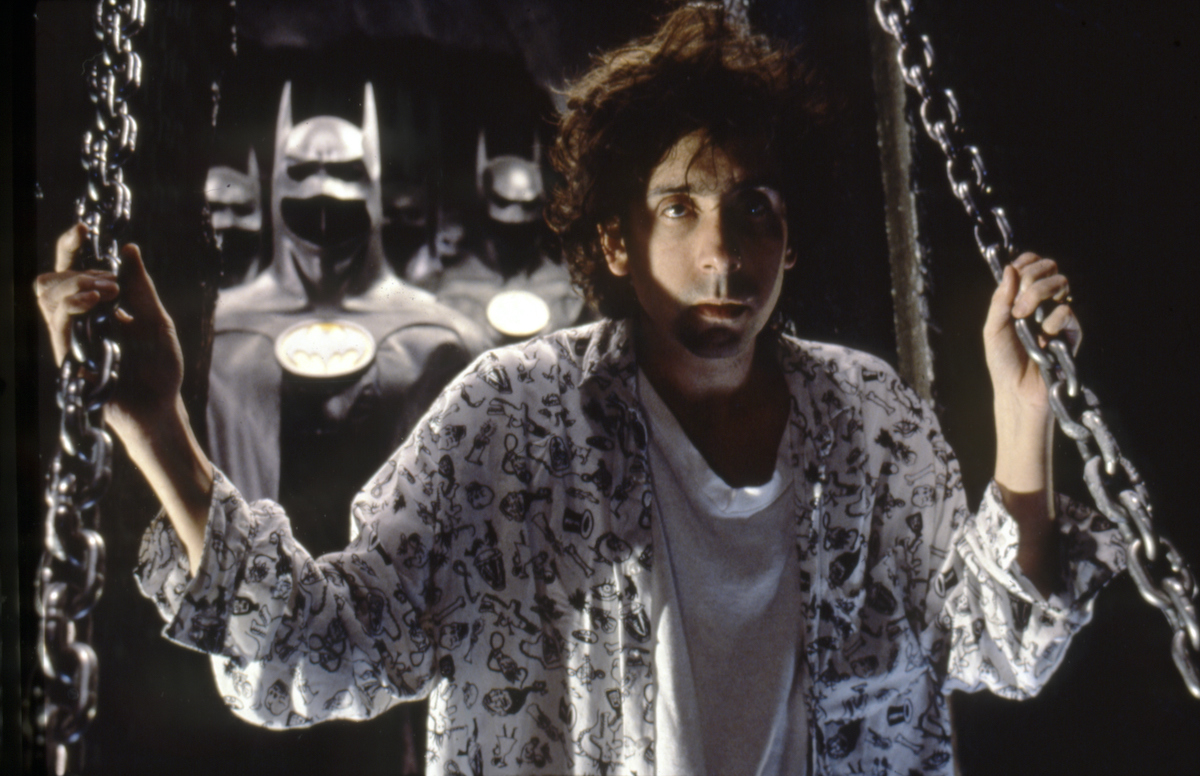 Tim Burton directed 2 popular 'Batman' movies
Until 1989's Batman, the best-known version of the character was that of the 1960s Adam West TV series. Dripping with campiness and self-aware humor, TV's Batman helped establish Gotham's protector as perhaps the most universally beloved superhero. However, mainstream audiences were taken aback when Burton's movie took a much darker, more adult approach to the DC Comics source material. Of course, comic book fans weren't surprised.
After all, Burton's film released hot on the heels of graphic novels like Frank Miller's The Dark Knight Returns and Batman: Year One. These stories helped popularize a grimmer take on Batman and clearly influenced Burton's interpretation. Regardless, Batman and its 1992 sequel, Batman Returns, became tremendous moneymakers, despite the initial skepticism surrounding the casting of Michael Keaton. Still, fans take issue with one part of them.
The director once addressed fans' complaints
Fans ultimately got past Keaton's unexpectedly well-received version of Bruce Wayne. In fact, now the actor — who went on to appear in other beloved film series too — is regarded as a fan-favorite depiction of Batman. And now one of the fans' biggest and most consistent complaints of Burton's two movies is how there isn't enough of Keaton's Batman. The director once addressed that perspective in a featurette called Shadows of the Bat.
"I remember hearing things like 'In the first movie, the Joker stole the show. And in the second movie, he's hardly in it. It's all the Catwoman and Penguin.' I always thought those people for me were missing the point of the character of Batman, what he is. That's why I didn't like Robin involved. This guy wants to remain as hidden as possible and in the shadows as possible and unrevealing about himself as possible. So he's not going to eat up screen time with these big speeches and dancing around the Batcave. I always felt he was in it the right amount and the level of him."
Interestingly, The Batman manages to feature a ton of Pattinson in the Batsuit without sacrificing the character's disinterest in the spotlight. But given that Burton sought to differentiate his Batman from West's — who famously invented a dance called the Batusi (yes, really) — it makes sense why he'd go so far in the other direction. And for his films, that minimalist approach works.
Tim Burton's 'Batman' returns to theaters in 2023
Now many fans hold Batman Returns in high regard. But at the time, Burton's second Bat-film was considered too dark and intense for the family audiences Warner Bros. hoped to attract. So all eyes are on how 2023's The Flash will address what happened afterward in the universe where Keaton's Batman reigns supreme.
In that upcoming movie, the actor reprises his role as the Caped Crusader for the first time in more than 30 years. It's unclear what Keaton's Batman has been up to since Batman Returns. Will any of his castmates from the Burton films make cameos? Regardless, fans will be happy to see him again. Keaton is set to return for Batgirl as well.