Do Tish Cyrus and Billy Ray Cyrus Have a Prenup?
Miley Cyrus' parents, Tish Cyrus and Billy Ray Cyrus, are headed for divorce. The couple previously nearly divorced twice, and now, it seems it's back on the table in April 2022 following Tish's filing. So, do Tish and Billy Ray Cyrus have a prenup? Here's what we know.
Miley Cyrus' parents are putting divorce back on the table in 2022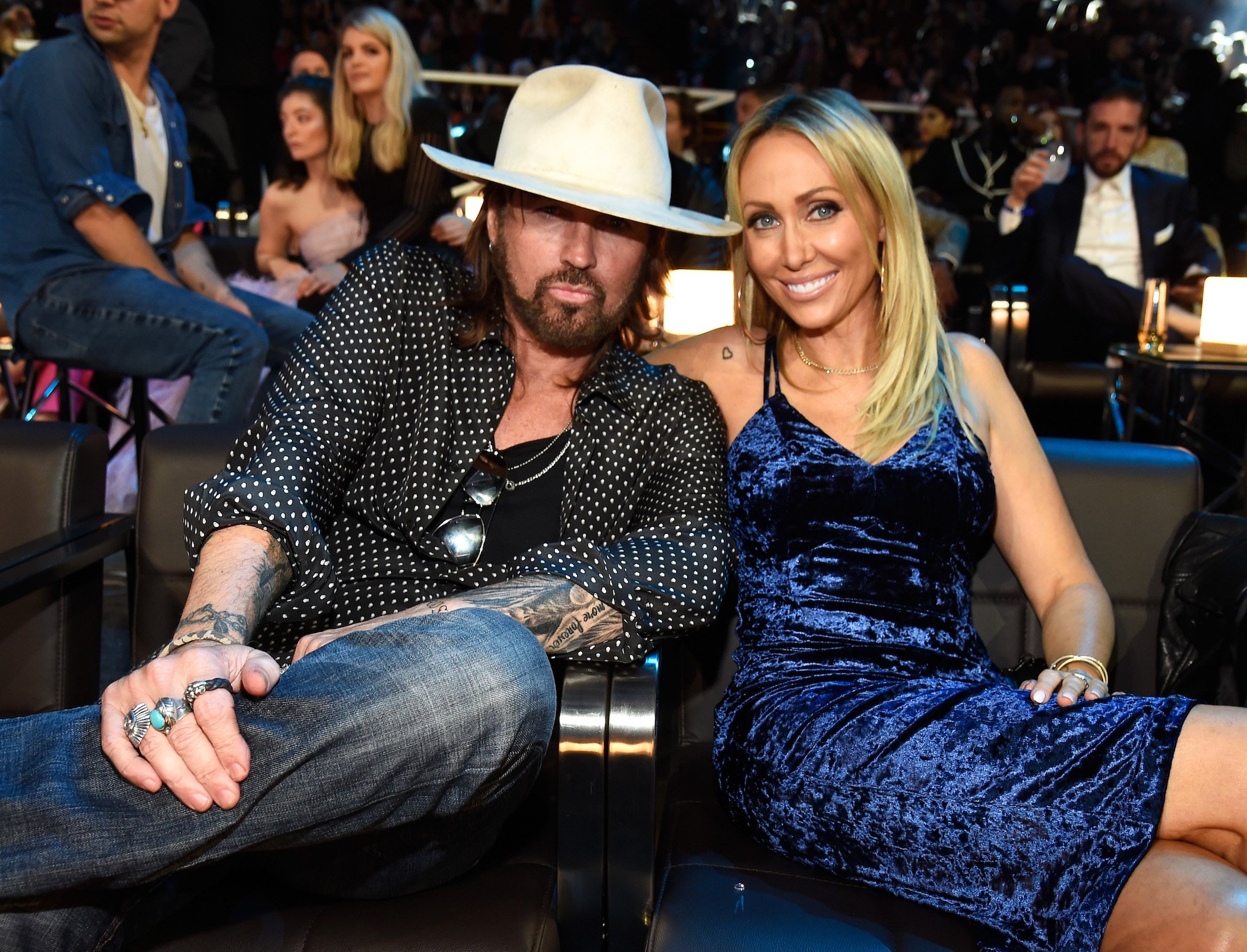 Miley Cyrus' parents, Tish Cyrus and Billy Ray Cyrus, are allegedly divorcing — again. According to Fox News, Tish Cyrus filed for divorce for "irreconcilable differences" on April 6, 2022. The filing indicated the couple already lived separately and had these arrangements in place since February 2020.
This isn't the first time Tish filed for divorce against Billy Ray. Back in 2010, Billy Ray filed for divorce against Tish, but they were able to make amends. Then, in 2013, Tish filed against Billy Ray. Once again, the couple repaired their relationship with the help of couples therapy.
"We both woke up and realized we love each other and decided we want to stay together," People reports the couple stated in 2013. "We both went into couples therapy, something we haven't done in 22 years of being together, and it's brought us closer together and really opened up our communication in amazing ways."
Do Tish Cyrus and Billy Ray Cyrus have a prenup?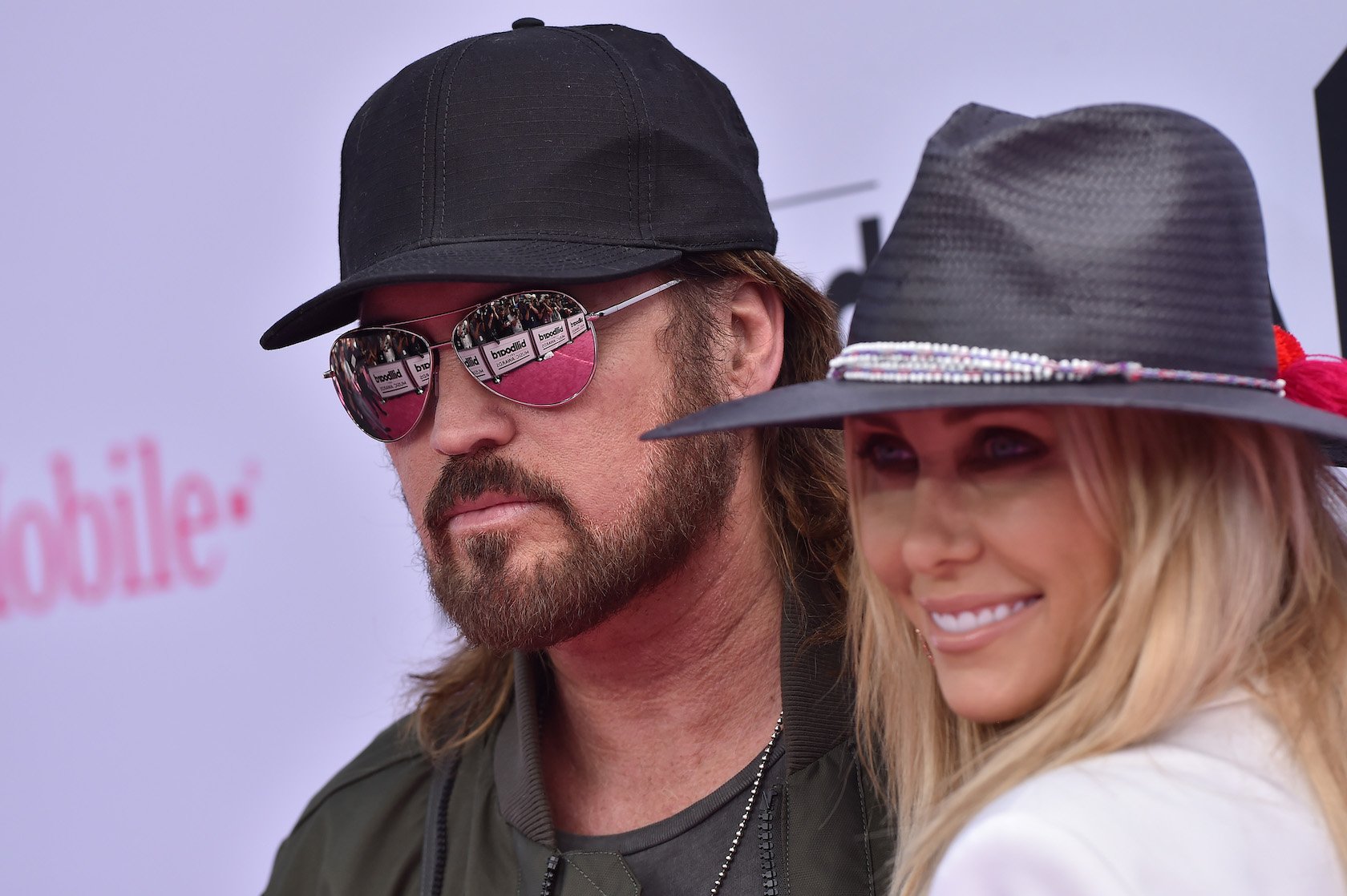 According to Fox News, Tish Cyrus and Billy Ray Cyrus don't have a prenup. The publication notes Tish also asked the court to make an "equitable division and distribution" of their assets.
So, what is Billy Ray Cyrus' net worth? According to Celebrity Net Worth, Billy Ray is worth $20 million thanks to his longstanding country music career. He's released 16 studio albums and 53 singles in his career. Additionally, he's had a few notable acting parts.
Tish Cyrus has a career of her own, too. Celebrity Net Worth notes she starred in the reality series Truly Tish from 2013 to 2014. She also served as the executive producer for TV series like Sunday Sessions, Truly Tish, Brandiville, and Take 2, as well as for films like The Last Song, LOL, and So Undercover. 
It's unclear exactly how they'll divide their assets or who will take over their homes. Billy Ray and Tish have a home in Los Angeles, and they also bought a property in Nashville, Tennesee, in 2016. Architectural Digest notes the couple bought the Nashville home to flip, but it needed intense renovations. MyDomaine notes their L.A. home is a 4000-square-foot Spanish hacienda-style house full of "Moroccan vibes" and "rock 'n' roll glam."
How did Tish Cyrus meet Billy Ray Cyrus?
So, how did Tish Cyrus and Billy Ray Cyrus meet in the first place? People reports they met at a club. "I used to be so fun," Tish said. She also noted the first thing Billy Ray said to her was, "I've never seen you drink, ever, and I think that's so cool."
On Dec. 28, 1993, the two tied the knot after a few years of dating. They share five kids — Miley, Noah, Brandi, Trace, and Braison. Brandi and Trace were Tish's kids from a previous relationship. Additionally, Billy Ray has another son, Chris Cody, from a relationship in the past.
Check out Showbiz Cheat Sheet on Facebook!