'Today': Giada De Laurentiis' Bengal Cat Ambushes Her Appearance on the Morning Show
Take a moment to watch Giada De Laurentiis' gorgeous Bengal cat take over the celebrity chef's 'Today' show appearance.
Food Network star Giada De Laurentiis, also a regular on NBC's Today, just wanted to get through her presentation for making a salad on the morning show.
The Italian chef's cat simply wasn't willing to let that happen – and it made for an epic television moment.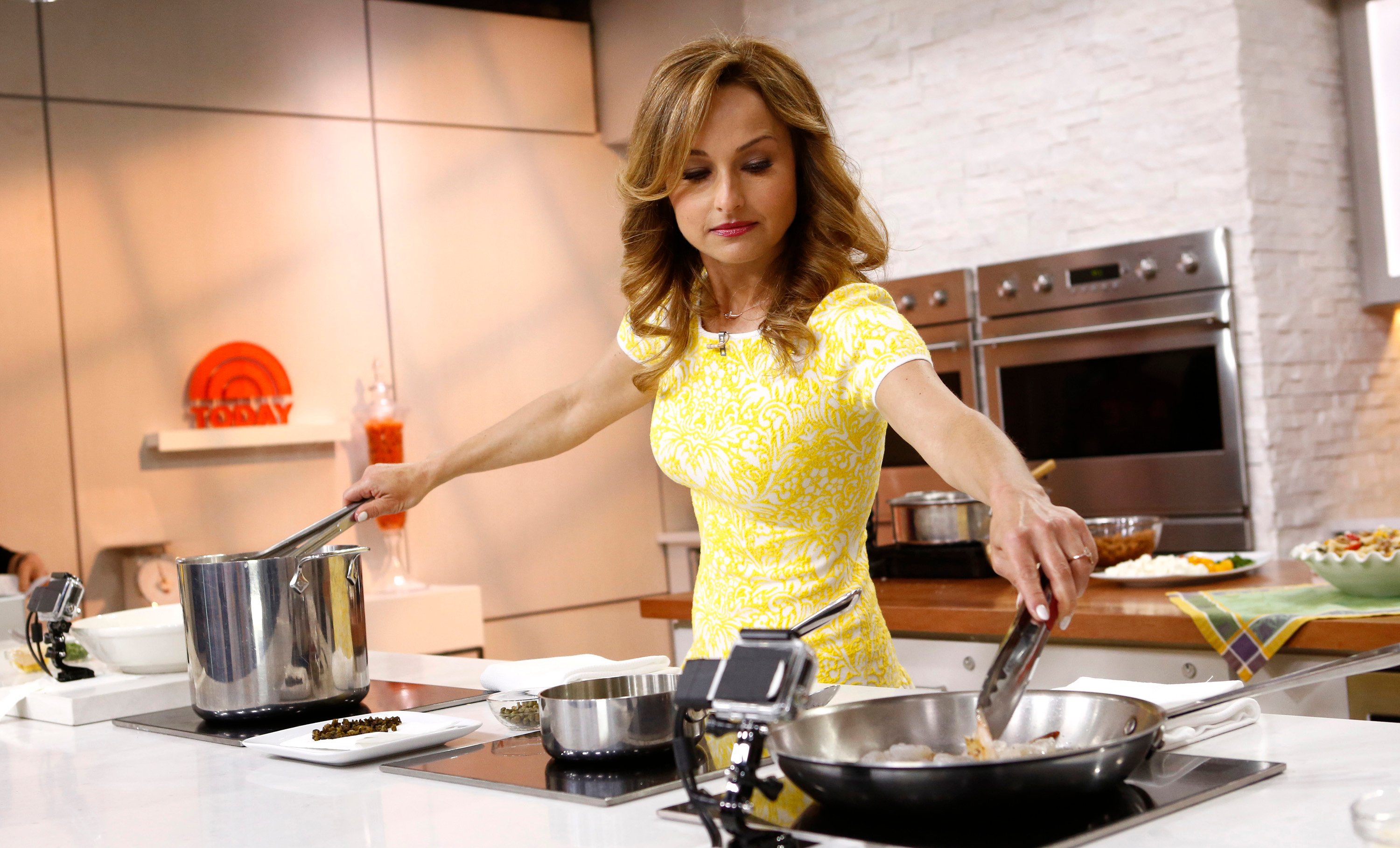 When Luna the cat took over
Tuesday morning, June 30, 2020 on Today, De Laurentiis was all set up in her home kitchen, ready to remotely present how to make a Red, White, & Blue Salad for the Independence Day holiday. Today show anchors Savannah Guthrie, Craig Melvin, and Carson Daly were oohing and aahing from the program's Rockefeller Center headquarters.
It looked ready to be just another hum-drum "here's how to make this" segment on the morning show, when De Laurentiis' cat, Luna, got into the picture, literally.
As De Laurentiis began explaining what the salad included, Luna was drawn to the chicken on the chef's counter. So, naturally, she jumped onto the counter, right in front of the camera.
"Oh my God what's happening," Daly could be heard saying.
The chef, exasperated and embarrassed by her pet's appearance, said "This has been difficult this morning, because I have Asian chicken salad out."
Guthrie deadpanned, "Do you know that cat?"
"Do you have an open can of tuna on your counter?" added Daly.
The gorgeous multi-colored feline, wouldn't take "No, Luna" for an answer. The moment was made even more humorous by the Giada In Italy star's attempts to keep up an in-control front while interjecting each sentence with, "Luna, no!"
De Laurentiis revealed that her pet is a Bengal cat and that "she is fierce, that's all I'm gonna say."
By the end of the segment, De Laurentiis gave up and laughed along, realizing it was out of her control.
De Laurentiis closed all her restaurants at the start of the coronavirus (COVID-19) pandemic
As financially painful of a decision as it must have been, the celebrity chef made the call early on to close her restaurants. The national situation called for it and she did the right thing.
She tweeted at the time, "As of tonight, GDL Foods will be closing our restaurant doors (Giada, Pronto By Giada & GDL Italian) for the foreseeable future to protect the health and well-being of our guests and staff."
"This is not something my team nor I take lightly, but at this time, we feel it best to follow and respect the guidelines set forth for us. We are using this period to spend time with our families and we hope and pray we can open again soon. Stay safe! XO G"
'Giada at Home'
Like nearly every television chef these days, trying to make the most of the pandemic climate, De Laurentiis has shifted filming operations from the Food Network studios to her home.
Right from the start of stay-in-place measures, the mother of one began doing her part to help her social media followers get the most out of what they had in their pantries.
"Adapted a lot of my recipes on @thegiadzy to use pantry ingredients & omit ingredients that are hard to find in grocery stores right now," she posted on Instagram. "I hope it's helpful for everyone staying in & cooking at home."
De Laurentiis put the call out for followers to let her know of any specific recipes needing customized help.
"Pls tell me what u need help w/ & will try my best to answer comments & share ideas!," she wrote. "If u make something good please share w/  #GiadaLookWhatIMade & I will share on my page for others! We are in this together www.giadzy.com for all the recipes. I'll add more every day"