Tom Cruise and Cher First Bonded Because of a Disability They Both Shared
Tom Cruise and Cher dated briefly in the mid-1980s. And the two stars initially bonded because of a disability they both share.
Cher has been a legendary performer for decades. And the singer-actor has certainly accomplished a ton over the course of her career. But she's also oftentimes made headlines with her personal life. In the romance department, Cher even dated then rising star Tom Cruise in the 1980s. And their relationship started in a surprising way, due to a shared disability.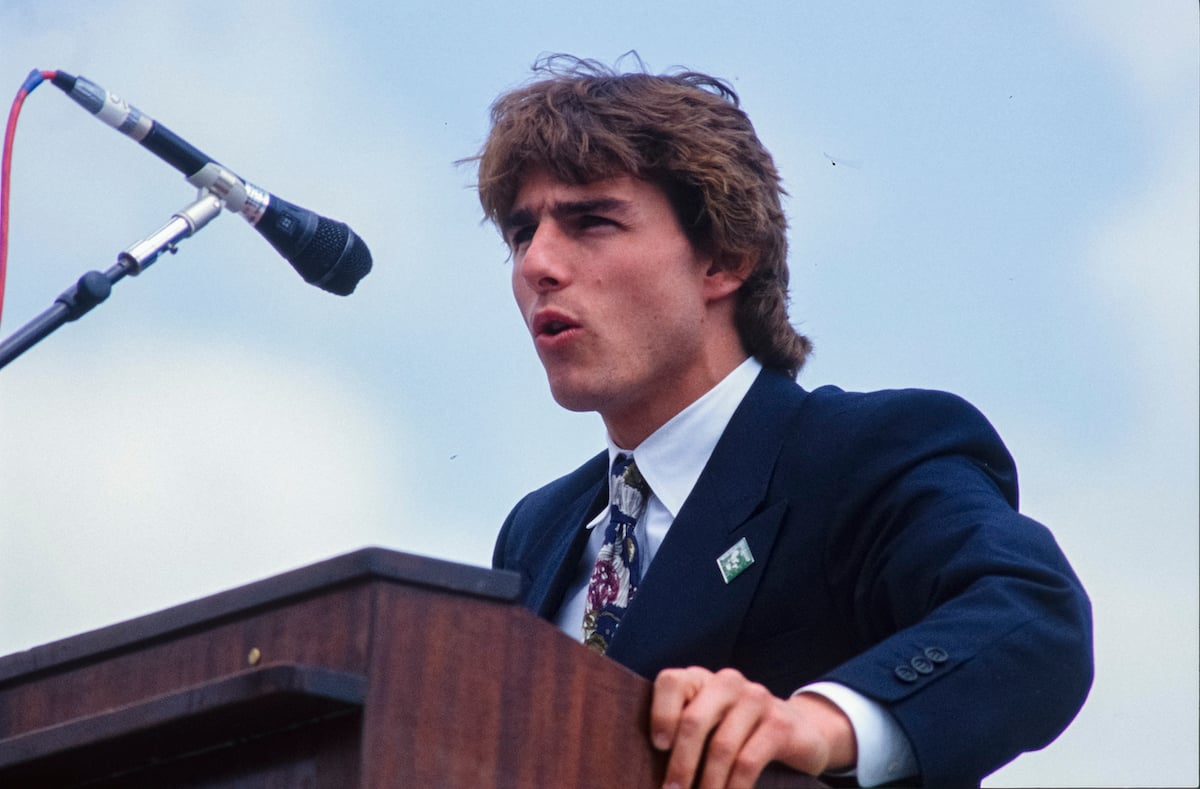 Tom Cruise and Cher met at another star-studded event
In the summer of 1985, Cher was just a few years away from winning an Academy Award for Moonstruck. And Cruise was still best known as the young lead of Risky Business. He wouldn't be anointed one of Hollywood's biggest leading men until the following year's Top Gun. It was during this period in which Cher and Cruise first crossed paths at a star-studded event.
The two stars met at the wedding of another singer-actor coupling, Madonna and Sean Penn, according to the Los Angeles Times. The couple would later divorce in 1989. Although Cher and Cruise didn't immediately start dating upon their first meeting, they too enjoyed a brief love affair. The next time they met, it was an inherently more personal circumstance.
But they crossed paths a few months later, due to a common disability
As Cher told The Daily Mail, she and Cruise were both invited to the White House in late 1985. The occasion? Both stars were recipients of the Outstanding Learning Disabled Achiever Award. As it turns out, both Cher and Cruise are dyslexic. And though they didn't begin dating until later, Cher admitted a "connection" between them at the White House event.
Cruise and Cher might seem like the unlikeliest celebrity couple. But it makes sense that part of their story together involved their personal experience with dyslexia. After all, they are far from the only celebrities who have openly discussed their experiences with dyslexia. But their shared recognition for overcoming it makes for a strong ice-breaker.
Tom Cruise and Cher were more serious than some fans might think
Fans of both Cruise and Cher might be shocked to learn that they were romantically involved at all. Considering how famous the two stars are now, it's wild that their relationship never really came to light until the late 2000s. And by the sounds of it, Cher and Cruise were more serious than some fans might assume, according to Cher herself.
In an interview with Oprah Winfrey (via Yahoo!), the singer revealed she and Cruise even lived together for a brief period. Of course, it does seem like their love didn't last longer than a few months. Cruise later went on to marry actors Mimi Rogers, Nicole Kidman, and Katie Holmes. He tied the knot with Rogers in 1987. Cher has remained unmarried since 1979.