Tom Cruise Fans Are Losing It Over 'Tropic Thunder' Dance Makeup Test
Tom Cruise fans will never forget the hilarious and legendary comedic performance he gave in Tropic Thunder. However, the chatter is less about his acting abilities and more about the hilarious hip-hop dance that he does through the end credits sequence. Cruise fans are absolutely loving the Tropic Thunder dance makeup test that hit the Internet.
Tom Cruise stole the show as Les Grossman in 'Tropic Thunder'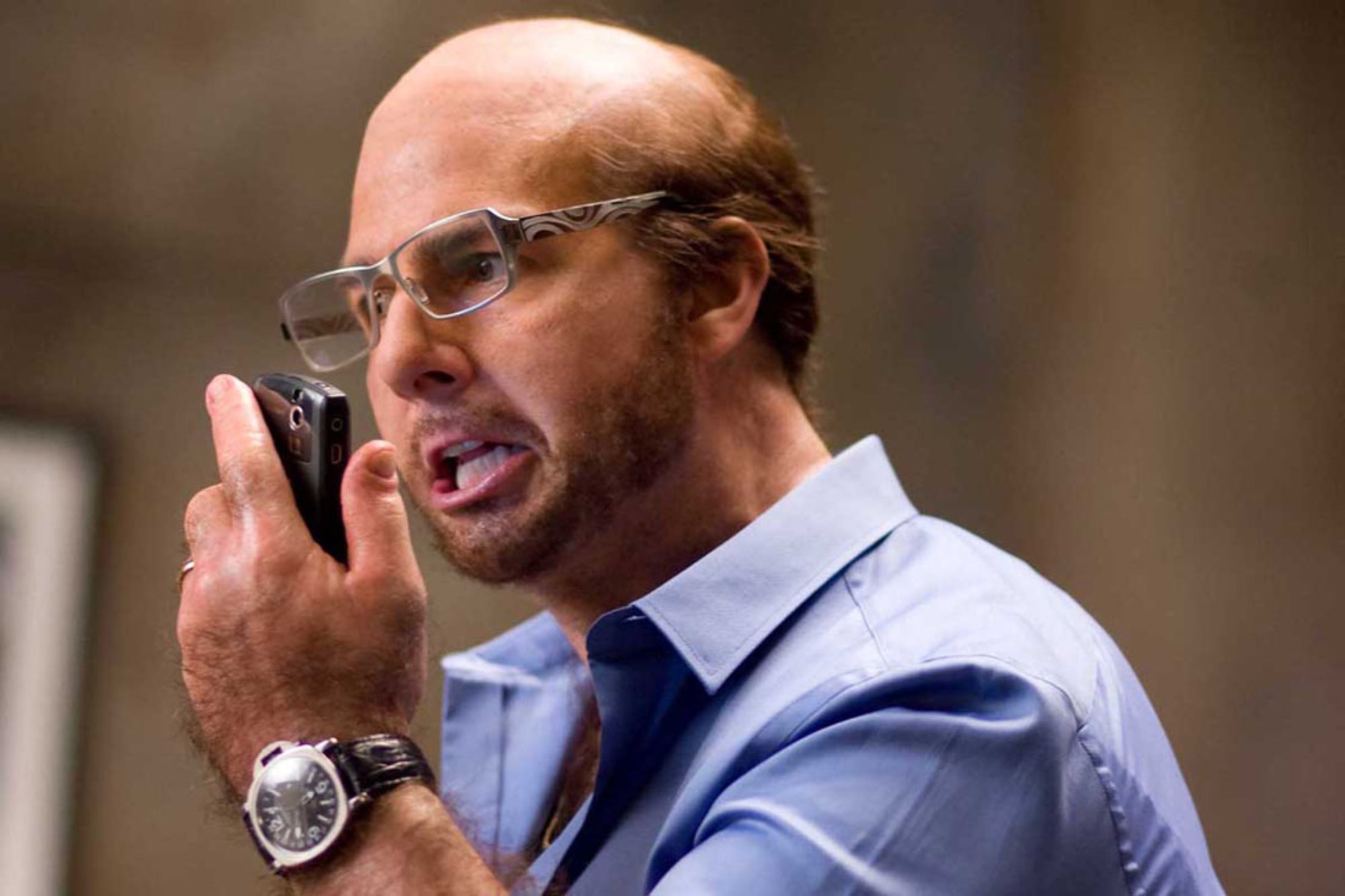 Tropic Thunder tells the story of a production shooting a war film, but the director decides to drop the actors into the middle of a real jungle and record them on hidden cameras. However, they aren't aware that they are about to enter a real war zone and might not make it out alive.
The film instantly generated a massive fan base. However, Tropic Thunder is famous for Cruise starring as a vulgar studio executive named Les Grossman. It isn't a big part, but he absolutely steals the show whenever he hits the screen. He's practically unrecognizable under the makeup and prosthetics.
Tom Cruise fans are loving his 'Tropic Thunder' dance makeup test
A YouTube video brings Cruise fans back to his Tropic Thunder dance, but director/actor Ben Stiller and editor Greg Hayden give an introduction to the original makeup test. The comments include users predicting that this video is about to gain a million views. The video showcases Cruise hilariously performing his hip-hop dance routine.
"OK, this is the screen-test, or it's not a screen-test because obviously, you don't screen-test Tom Cruise, but this is a make-up test that Tom did," Stiller said. "The first time that we put him on film in the makeup and you'll see that the makeup isn't what we ended up with in the movie. But, it is where he first started dancing."
Stiller continued: "He always said to me that he felt that the character should dance and I said, 'OK, that's cool.' I didn't know how that would quite work in the movie because there wasn't any dancing in the script. Then, at the makeup test, Tom started doing these moves and there was no music playing."
"He just started doing this little dance, so I said 'Oh, keep doing that. That's funny,'" Stiller recalled. "He just went with it and he started doing these crazy hip-hop moves he just has and knows. I don't know how he knows them, he's just a really good hip-hop dancer. We took it back and showed it in the editing room and you put some music to it, right?"
Hayden explained that music supervisor George Drakoulias came in and tried an array of songs before cutting a sequence together to see how it came together.
"For us, we were so excited by how funny and weird it was, when I gave it to Tom and Tom thought it was funny," Stiller remembered. "We ended up writing in the dancing scene in the movie and coming up with the whole end credits idea based off of this."
The actor once explained how he learned his hip-hop moves
Cruise once revealed that he had a strange request for starring in Tropic Thunder. He asked to use his dance moves and have "fat hands." However, he didn't learn these moves for the movie. Cruise previously took hip-hop classes because he likes to learn new skills. He just happened to land on this type of dance. As a result, he wanted to incorporate it into his acting work.
Stiller certainly wasn't expecting to have Cruise dancing with a ton of makeup in Tropic Thunder. However, it's a great thing that he ultimately decided to go along with it. Fans continue to love this legendary dancing sequence at the end credits.
RELATED: Tom Cruise Finally Addressed Henry Cavill Growing a Beard Mid-Scene in 'Mission: Impossible – Fallout'